Foreign musicians singing Russian songs? Balalike it!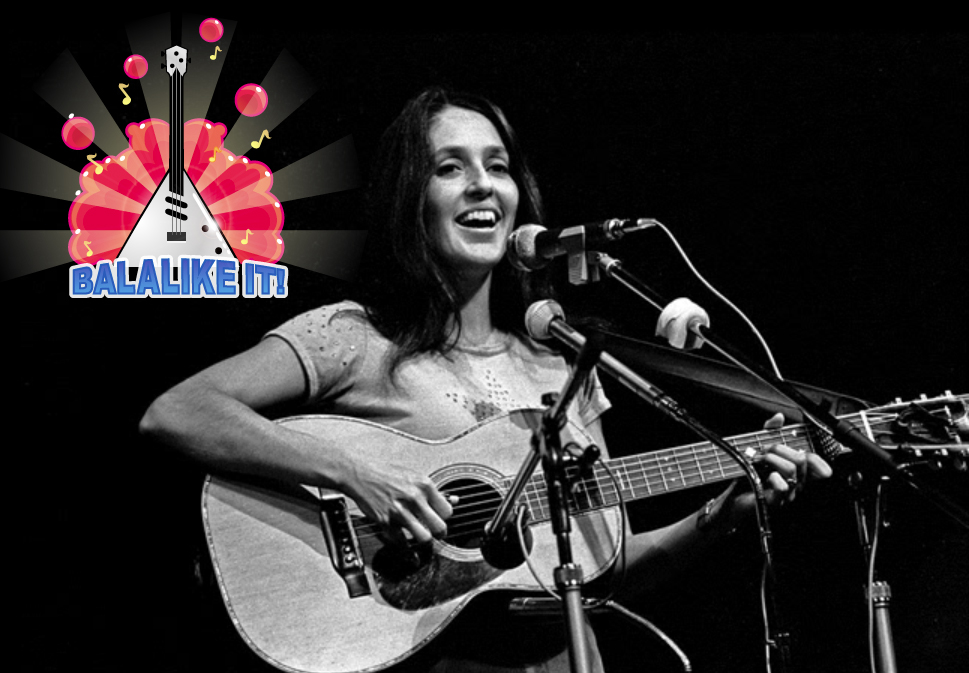 Here is Top 5 Russian songs performed by foreign artists
Joan Baez released a record in 1971 in Soviet Union. In 1978 she even planned to perform at a festival in Leningrad (St. Petersburg now), but the festival was cancelled. Later she released the concert video "European Tour" with a recording of her performing the song "Circle Of Friends" written by a Soviet poet and musician Bulat Okudzhava.
Scorpions is a very important band for Russians. Their song "Wind of Change" was dedicated to changes taking place in Soviet Union. So they had to make a Russian version of their hit. Honestly, it is almost impossible to understand what Klaus Meine is singing.
David Brown of Brazzaville has always been a big fan of Russian rock star Viktor Tsoy and his band Kino. Mr Brown even made a music video for their song "Star Called Sun." Though he sings in English.
Canadian singer Chinawoman has always been into everything Russian, especially art. So she could not afford not to sing in Russia at her last tour in Russia. Here is her version of Soviet pop star Alla Pugacheva's song.
People loved singer and political activist Paul Robeson in USSR. He could sing in 25 languages, including Russian. And he thought that Russian and Afro-American folk have a lot in common. Here is a recording of him singing a traditional song "The Volga Boatmen."
All rights reserved by Rossiyskaya Gazeta.