The Russian picture dictionary: Winter sports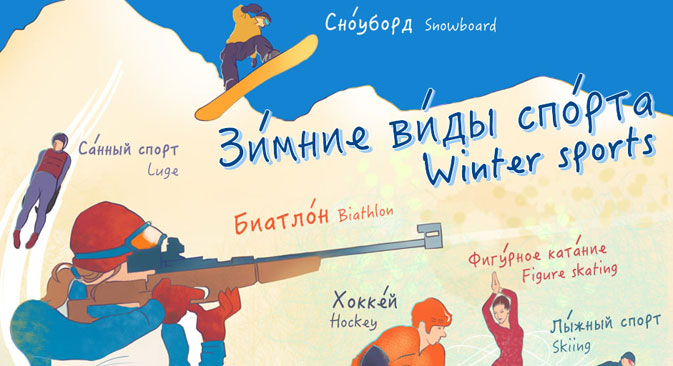 Now with audio! RBTH cartoonist Grigory Avoyan gives you all the vocabulary you need to enjoy winter sports in Russia.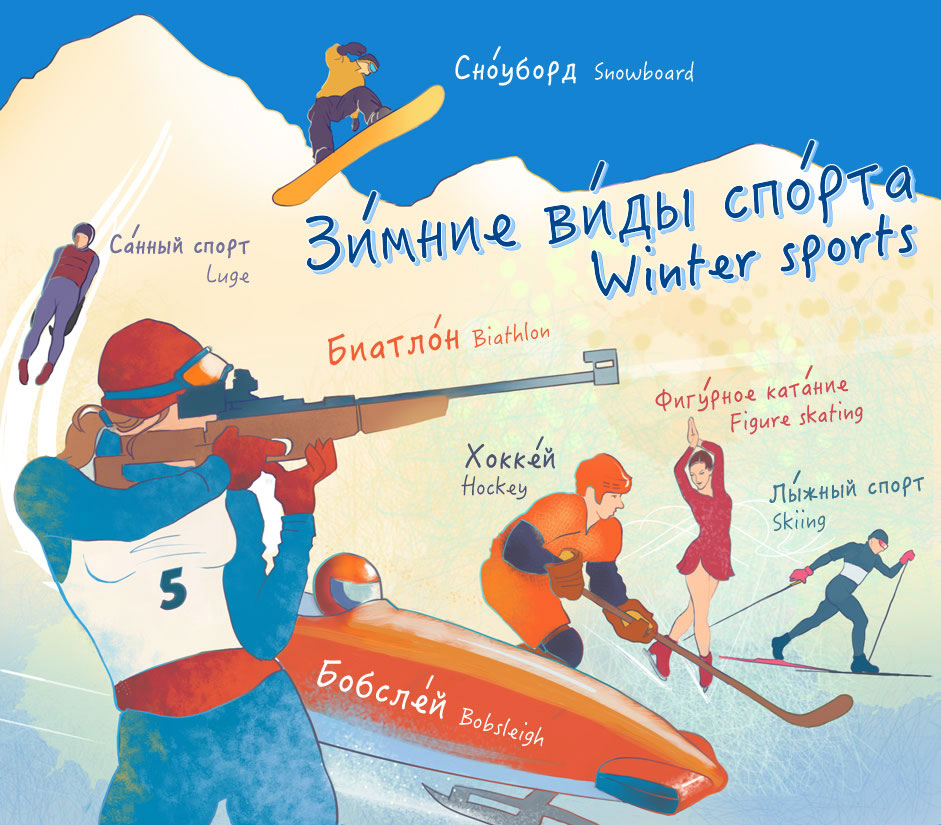 Winter Sports. Зимние виды спорта
Snowboard. Сноуборд
Luge. Санный спорт
Biathlon. Биатлон
Hockey. Хоккей
Figure skating. Фигурное катание
Skiing. Лыжный спорт
Bobsleigh. Бобслей
All rights reserved by Rossiyskaya Gazeta.