Russia Day: The alien invasion. Part 1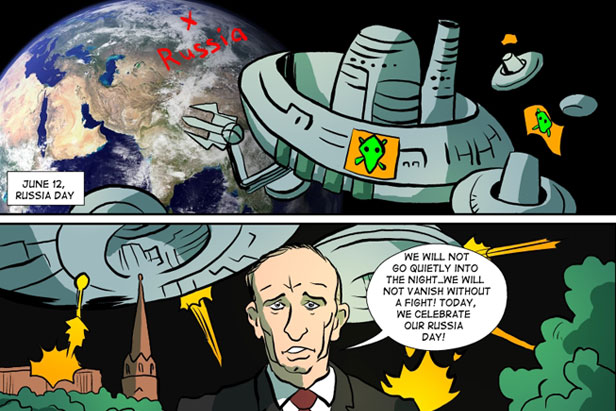 On June 12 Russia is getting ready to celebrate Russia Day. All is set when a giant alien spaceship enters the Earth's orbit and is ready to attack Russia. President Vladimir Putin, Prime Minister Dmitry Medvedev and French actor Gerard Depardieu are in charge of saving the country and the entire world from an alien invasion. Luckily for them, Independence Day veteran Will Smith happens to be in Russia for the promotional tour of his latest movie - all his set for yet another inter-space battle of epic proportions. Will our heroes succeed?
All rights reserved by Rossiyskaya Gazeta.