US and Soviet psychic secrets revealed in new book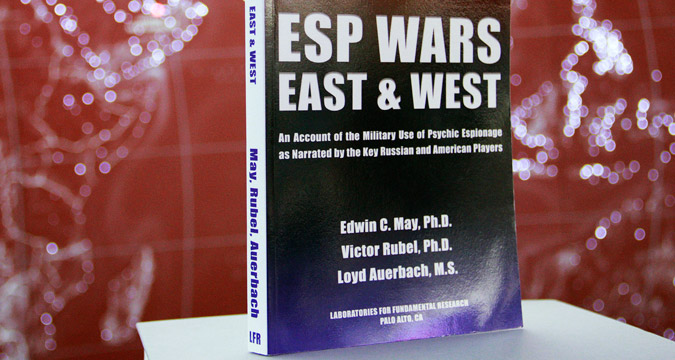 Esoteric story of bizarre intelligent effort told for the first time.
A book has been published simultaneously in Russia and the United States entitled "Psy-Wars – East and West" (English version – "ESP Wars: East & West"), which relates the story of how people with psychic abilities worked during the Cold War in the interest of their respective intelligence and defense ministries.
The English version of the book is available from Amazon and Kindle
The book is a collection of memoirs of people specializing in psychic research for the security services of the Soviet Union, the new Russia, and the United States. Today, few people know that for many years the USA carried out work on a top-secret psychic exploration program called "Stargate", while in the USSR and Russia similar work was carried out under the name "Phoenix".
The last director of the "Stargate" program was Doctor of Physics Edwin C. May. The "Phoenix" program was led by Lieutenant-General Alexey Savin. These two men met in the editorial offices of Rossiyskaya Gazeta in mid-December, where the book "Psy-Wars – East and West" was being presented, and spoke of their work in the past.
Edwin May's group was involved in uncovering many serious crimes in the United States and abroad, mainly associated with international terrorism. The group was also involved in intelligence work. In particular, using the psychic abilities of military intelligence officer Joseph McMoneagle, the Americans managed to uncover the secret of the construction of the world's largest Soviet nuclear-powered missile-carrying boats, called Typhoon by NATO.
Alexey Savin's group, working for the USSR Ministry of Defense, proved itself against armed terrorist groups in the Caucasus. Many psychics in this group were awarded the highest honors of the Russian government. "Today we can reveal things that even a year ago, we could not," said Mr. Savin.
Although "Stargate" and "Phoenix" produced real results, both programs were closed down, first the American and later the Russian.
All rights reserved by Rossiyskaya Gazeta.