95 years of contemporary Russian army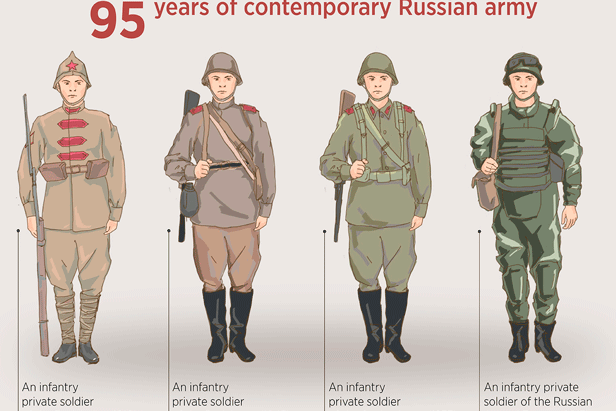 Defender of the Fatherland Day is a holiday observed in Russia and several other former republics of the Soviet Union. It is celebrated on February 23. The holiday marks the date in 1918 during the Russian Civil War when the first mass draft into the Red Army occurred in Petrograd and Moscow.
Officially, as the name suggests, the holiday celebrates people who are serving or were serving the Russian Armed Forces (both men and women), but unofficially, nationally it has also more recently come to include the celebration of men as a whole.
All rights reserved by Rossiyskaya Gazeta.