Moscow: A timeline of the most important city in Russia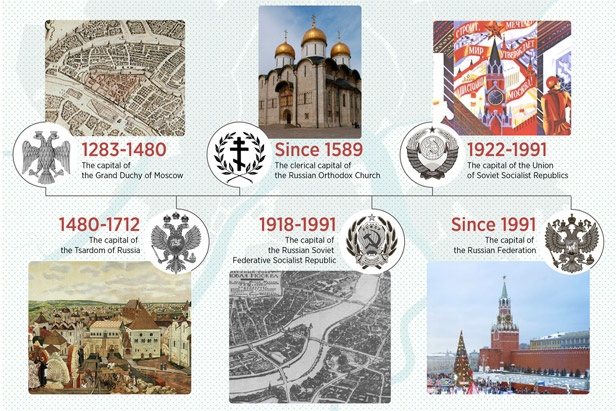 95 years ago, following the Russian Revolution of 1917, on 12 March 1918 Moscow became the capital of the Russian Soviet Federative Socialist Republic and of the Soviet Union less than five years later. The city ceased to be Russia's capital in 1712, after the founding of Saint Petersburg by Peter the Great.
Over time, Moscow has acquired a number of epithets, most referring to its size and preeminent status within the nation: The Third Rome, The Whitestone One, The First Throne, The Forty Forties. In old Russian the word "Forty" also meant a church administrative district, which consisted of about forty churches.
All rights reserved by Rossiyskaya Gazeta.