Will Russia's new law reduce smoking or not?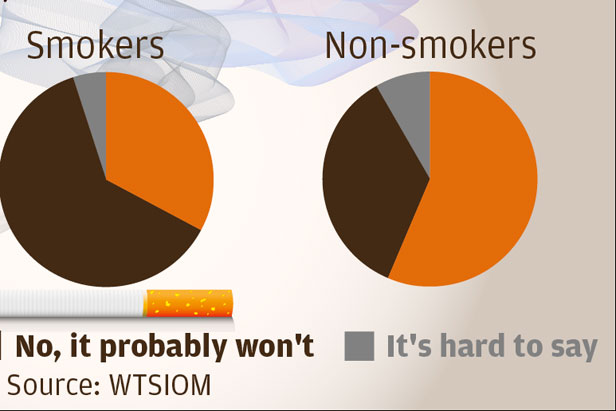 On Jan. 25, the State Duma adopted an "anti-tobacco" bill that will ban smoking in public places, cigarette sales at kiosks and smoking scenes in films and cartoons. Most Russians oppose a total ban on smoking in public places, but smokers will have less than a year left to adjust to the new rules or kick the habit altogether.
All rights reserved by Rossiyskaya Gazeta.