More tourists visit Russia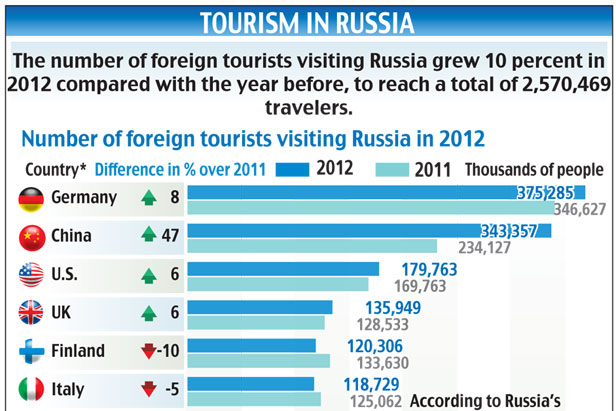 Although Russia has earned fewer points in the Travel and Tourism classification, there has been a palpable increase in the number of foreign tourists. There were 10 percent more in 2012, exceeding 2.5 million for the first time, according to the Rostourism Agency. The most frequent visitors were Germans (375,000), followed by Chinese, British, Finnish, Italian and Turkish tourists, with French visitors in eighth position (100,000).
All rights reserved by Rossiyskaya Gazeta.