U.S. Embassy rejects Work and Travel visa applicants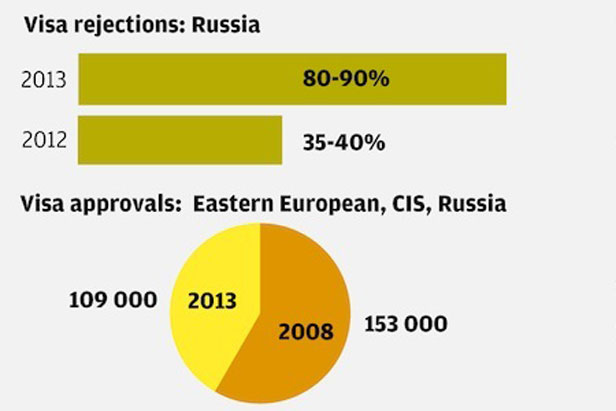 In early April, Moscow's English-language newspaper The Moscow Times reported that 80-90 percent of the Russian students who have applied for visas to participate in the U.S. government's Summer Work and Travel program since mid-March have been rejected. The information came from several U.S.-Embassy approved Russian agencies that manage Summer Work and Travel applications. The paper went on to report that at the same time, last year the U.S. embassy rejected only 35-40 percent of the Summer Work and Travel visa applications.
All rights reserved by Rossiyskaya Gazeta.