Top 10 Oppenheimer International Bond Fund's investments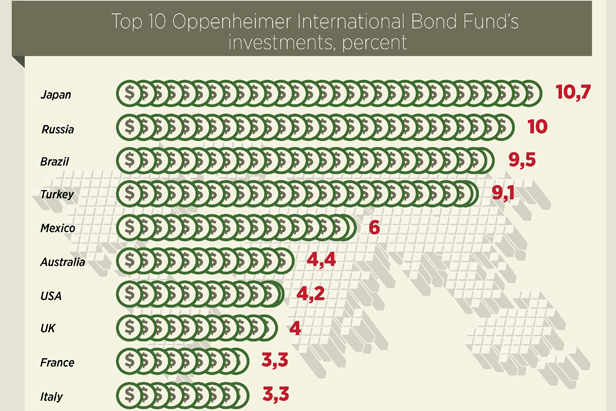 Over the last year, the share of Russian assets held by the Oppenheimer International Bond Fund has increased from 7 percent to 10 percent of its portfolio as of March 31, the Fund's report indicated. Russian bonds came in second in the portfolio, slightly behind Japanese securities (10.7 percent), suggesting the fund invested more in Russian bonds than U.S., British or German instruments.
All rights reserved by Rossiyskaya Gazeta.