2018 FIFA World Cup host cities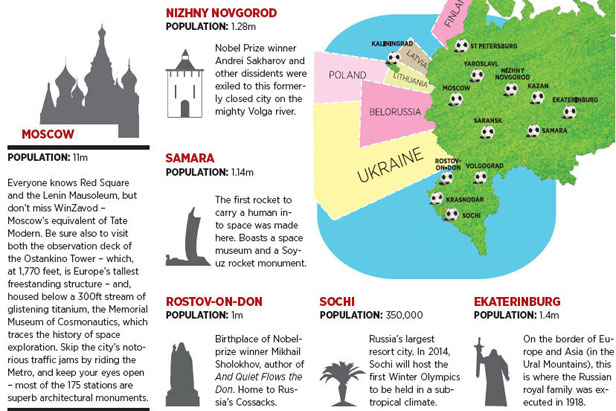 The 2018 World Cup games will take place in 12 arenas in 11 Russian host-cities: Moscow, Kaliningrad, St. Petersburg, Volgograd, Kazan, Nizhny Novgorod, Samara, Saransk, Rostov-on-Don, Sochi and Yekaterinburg. Five arenas are currently under construction in Sochi, Kazan, Saransk, St. Petersburg and Moscow (the Spartak stadium in the Tushino district).The Kazan and Sochi arenas will be completed first and ready to be tested as early as 2013 and 2014, during the University Games and the Olympics, respectively.
All rights reserved by Rossiyskaya Gazeta.