Being the first space lady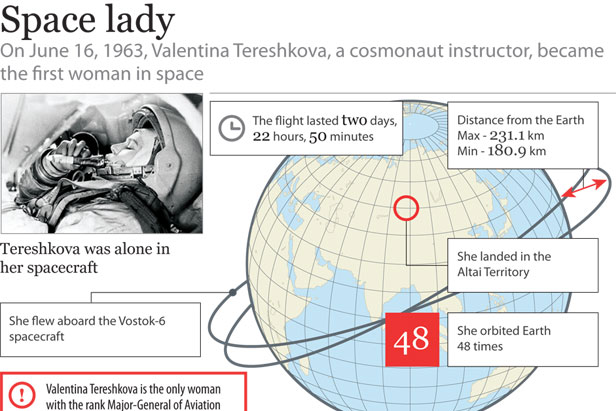 The history of Russian female cosmonauts in space goes back half a century. In 1962, out of thousands of candidates, five were selected: engineer Irina Solovyova, mathematician and programmer Valentina Ponomareva, weaver Valentina Tereshkova, teacher Zhanna Yerkina, and secretary and stenographer Tatiana Kuznetsova.
All rights reserved by Rossiyskaya Gazeta.