Parking rates across Europe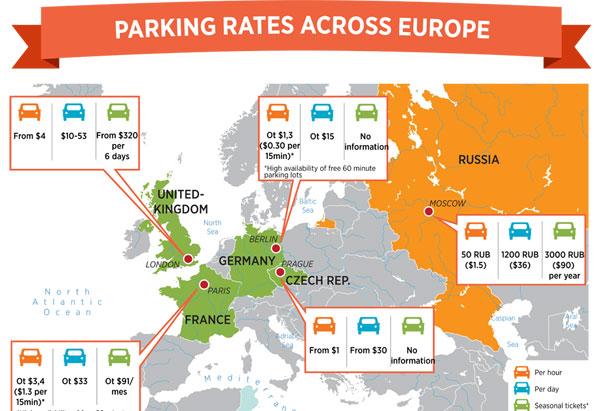 Starting June 1, anyone wanting to park their car in Moscow's city center—that is, within the boundaries of the Boulevard Ring Road—has had to pay 50 rubles ($1.50) per hour for the privilege. According to estimates, the initiative has already brought in $757,500 to the city budget. City officials insist, however, that the main idea behind the introduction of paid parking in Moscow is not to squeeze out "extra" profits, but rather to improve the transport situation in the city and make it more European.
All rights reserved by Rossiyskaya Gazeta.