290 years since the opening of imperial palace at Peterhof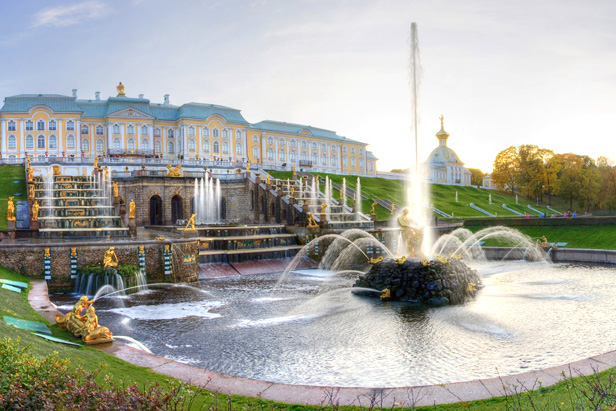 Peterhof, the "Russian Versailles," is situated not far from St. Petersburg. In the 18th and 19th centuries it was the summer residence of the Russian tsars and its palace-ensemble is listed among the UNESCO World Heritage Sites.
The Peterhof Museum Complex is one of the most popular museums not only in Russia, but in the whole world. Even a few hours here are enough to feel the spirit of history, which still lives on and breathes in this magnificent place.
The history of Peterhof begins back in 1705, when travelling chambers were built for Peter the Great on the southern shore of the Gulf of Finland. Soon, not far from this place, work began on the creation of a new imperial residence, which, Peter determined, would one day outshine all the other royal palaces of Europe. The tsar deliberately built his new residence by the sea, as a triumphant symbol of the successful conclusion of Russia's long struggle for an outlet to the Baltic Sea. Peterhof was officially opened in the presence of the tsar and foreign diplomats in August 1723.
All rights reserved by Rossiyskaya Gazeta.