Who are Russian hipsters?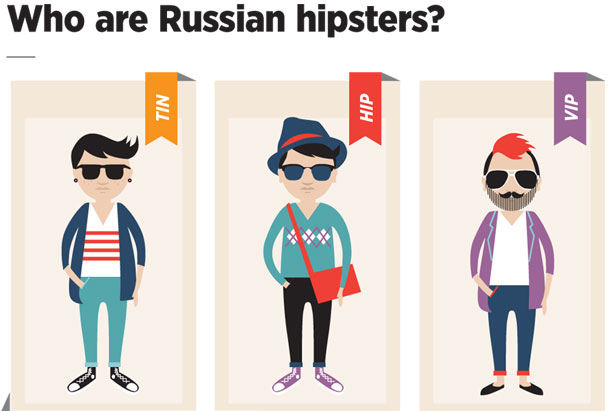 In Russia, the term "stilyagi" was used in the Soviet era, particularly in the '50s, to describe—often in derogatory terms—a youth subculture obsessed with fashion and music (particularly jazz). 
Half a century later, the Russian hipster was born. Or was s/he? Is the Russian hipster a copy or only a cousin of the creature we find in the West? Or is he or she no relation, except by name?
All rights reserved by Rossiyskaya Gazeta.