Top 5 chef-d'œuvres by Pyotr Tchaikovsky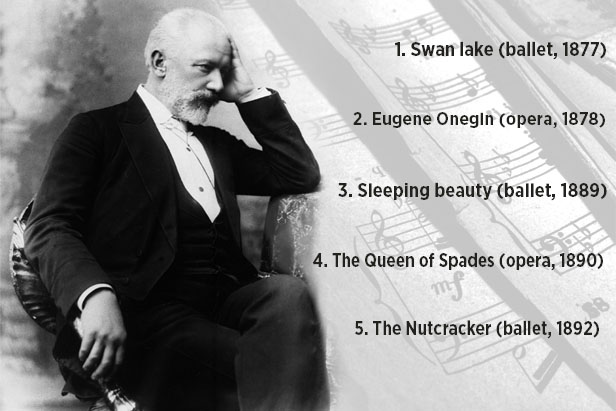 Pyotr Tchaikovsky, who passed away 120 years ago, was a Russian composer whose works included symphonies, concertos, operas, ballets, chamber music, and a choral setting of the Russian Orthodox Divine Liturgy. Some of these are among the most popular theatrical music in the classical repertoire. Here we've chosen Top 5 fragments of his chef-d'oeuvres that everyone should know and recognize.
He was the first Russian composer whose music made a lasting impression internationally, which he bolstered with appearances as a guest conductor later in his career in Europe and the United States. Today it is understandable to everyone, Pyotr Tchaikovsky's ballets and operas constitute an integral part of repertories used in leading theatres from Sidney to Boston.
All rights reserved by Rossiyskaya Gazeta.