Who spends more on New Year's, Russia or Europe?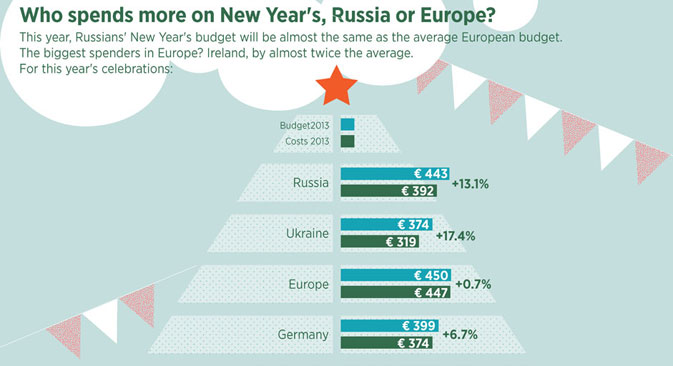 Russians are ready to spend more during this year's holidays season than they did last year as a distraction from problems. Russians surveyed said they were willing to spend 13 percent more this holiday season with an average budget of 443 euros (19,200 rub). Russians spend most of their money on gifts for others during the holiday season. The average Russian is ready to spend as much as 198 euros, which is 17 percent more than last year. The average cost of a gift was about 25 euros. Russians will spend an average of 34 euros on gifts to themselves. The average price paid for children's gifts is 65 euros.


All rights reserved by Rossiyskaya Gazeta.