Selfie: Even Grumpy Russians Do It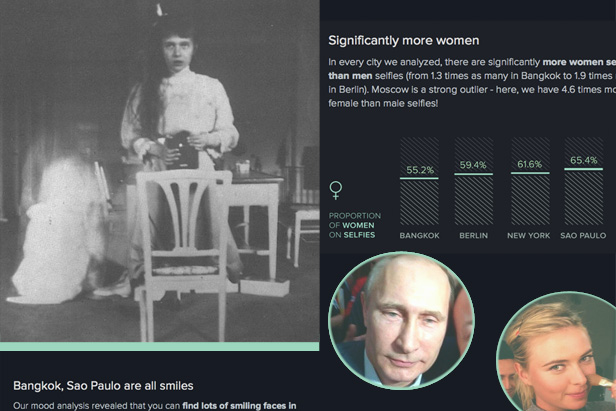 Grand Duchess Anastasia Romanova as the author of the first Russian selfie and some funny statistics by selfiecity.net
Recent research by selfiecity.net compared some special aspects of making selfshots in five cities: Moscow, Bangkok, New York, Sao Paulo and Berlin. They came to some interesting conclusions that we'd like to share.
First of all, in Moscow there are 4.6 times more female than male selfies. There is no wonder - the first known Russian selfie was made by a girl - Anastasia Romanova. Another amusing fact is that Moscow has the lowest smiling rate. Only 0.53 on the smile score scale.
All rights reserved by Rossiyskaya Gazeta.