How are Russian pensions formed?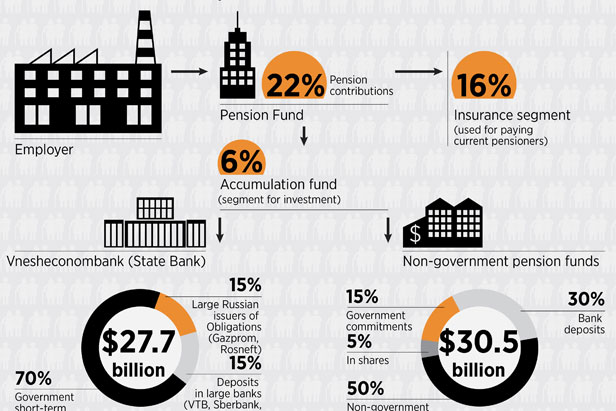 The current pension system, which was introduced in Russia in 2003, gives citizens an opportunity to manage part of their pension savings, thereby influencing the size of their future pensions. Employers contribute 22 percent of a worker's salary to the Pension Fund, 16 percent of which forms the insurance segment of the pension and the payment of the current pensions, while 6 percent goes into an accumulation fund that can be used for investment.
All rights reserved by Rossiyskaya Gazeta.