History of the Berlin Wall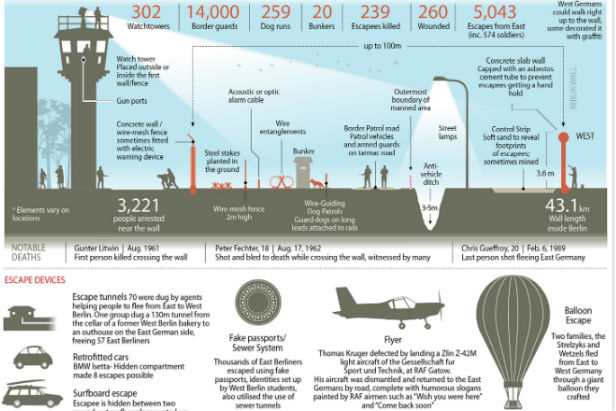 Click to enlarge the image On August 13, 1961, troops in East Germany sealed the border and constructed barriers between East and West Berlin. In days, concrete blocks were put up, dividing the city and its people for almost the next three decades. On Nov 9, 1989, thousands of East Berliners pass into West Berlin as border guards stand by; people start tearing down the wall.
All rights reserved by Rossiyskaya Gazeta.