What have the Russian Armed Forces received in 2015?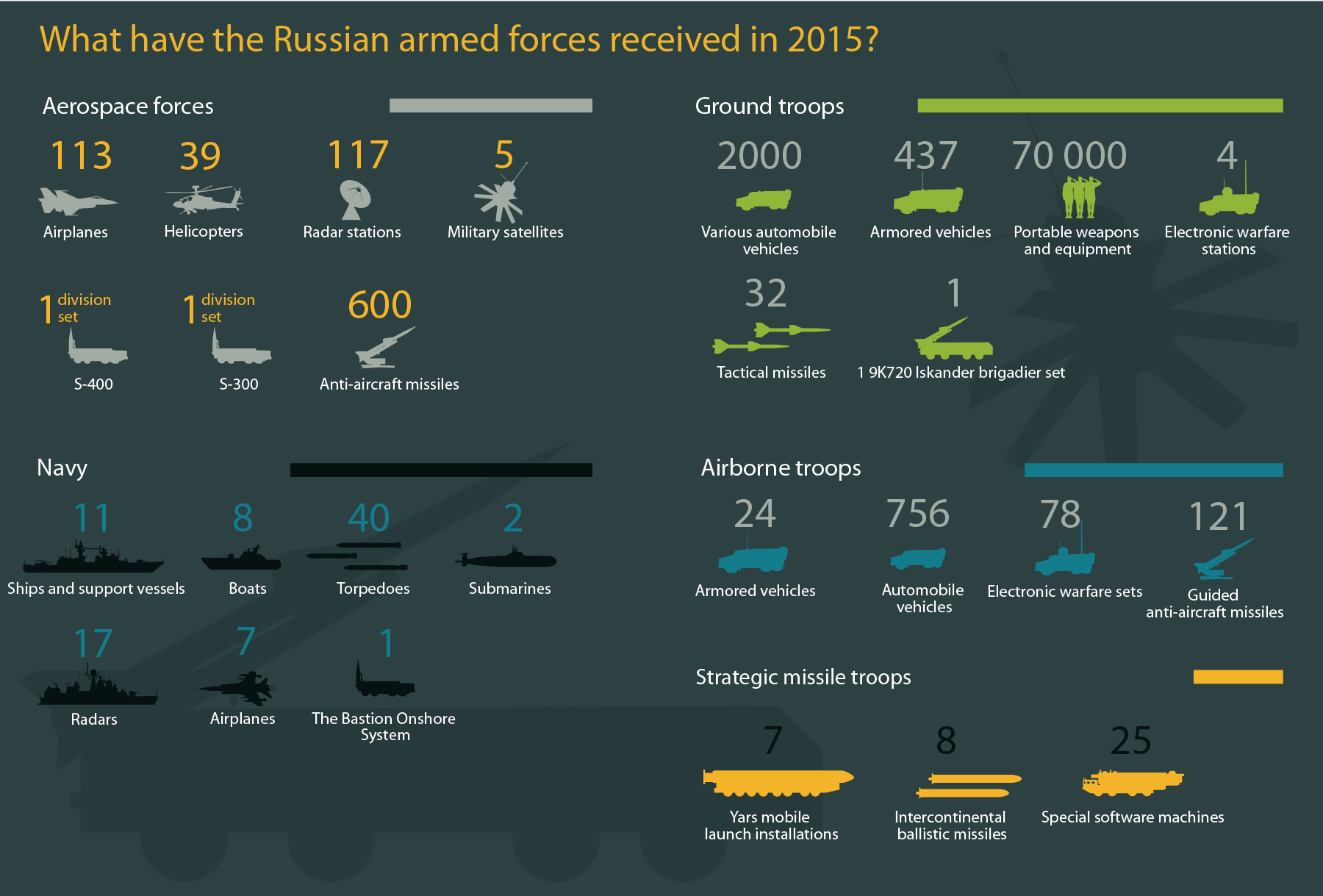 The share of modern technology in the Russian Armed Forces is growing.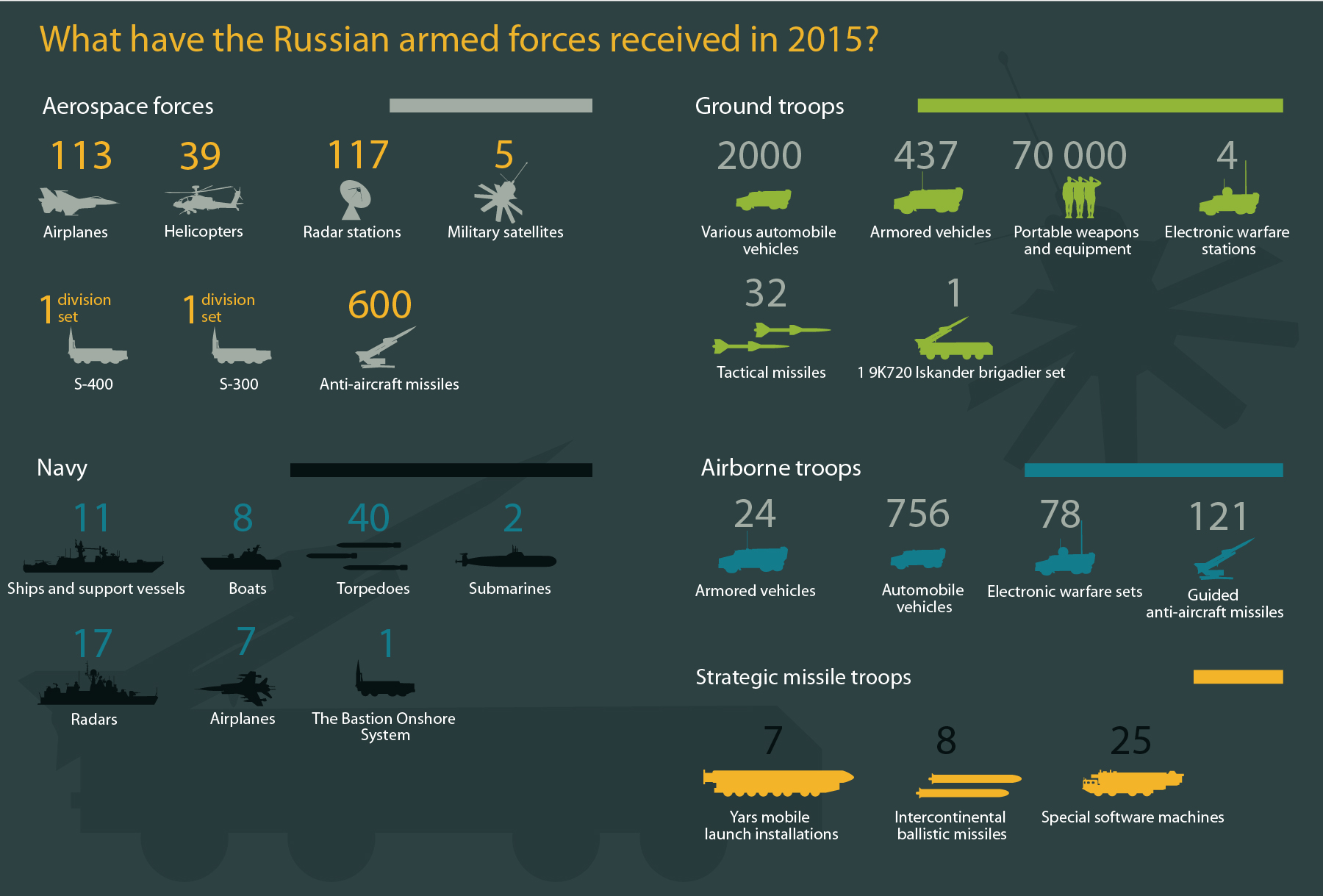 ALENA REPKINA
In 2015 the Russian Army continued rearming itself with new technology and modernizing the weapons that the forces already have. The Russian defence industry's main problem in fulfilling government contracts was working with the shortage of components that earlier were bought abroad and are now unavilable due to Western sanctions agains Russia.
But the defence industry managed, and according to Defence Minister Sergei Shoigu, the share of modern technology in the Forces is growing, constituting 47 percent of all the technology and weapons in the Russian Army. This infographic shows the hardware that the Russian forces received in 2015.
All rights reserved by Rossiyskaya Gazeta.