Number of the week: St. Petersburg gets its own hotline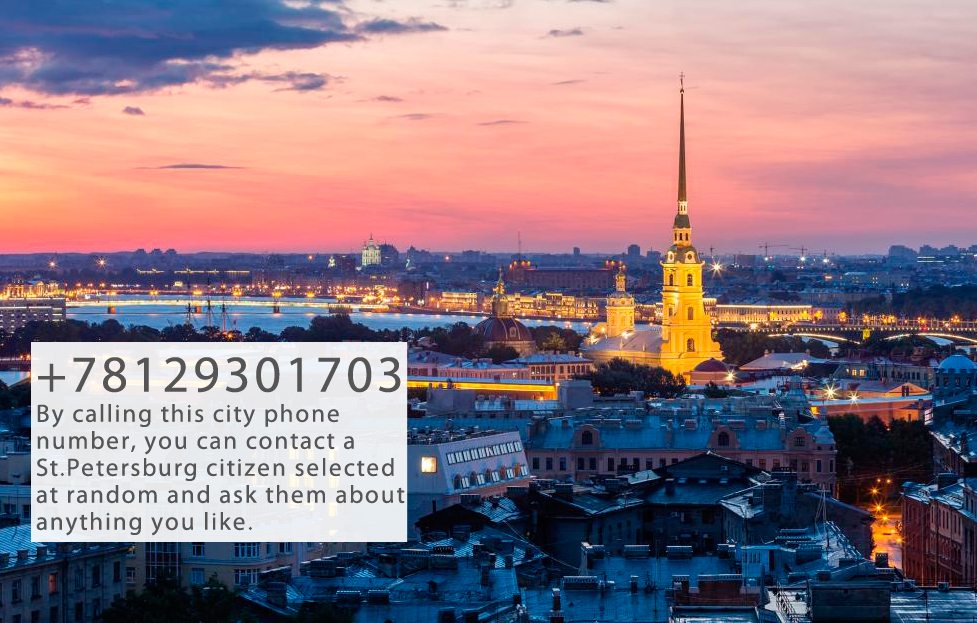 The Number of St. Petersburg project allows anybody in the world to make a call to the city and talk to a local in English who has registered with the project.The author of the initiative, Victoria Yevdokimova, was inspired by Sweden, the creator of "The Swedish Number" project. The info partner of the initiative is the Tourism Committee of St. Petersburg. The official website of the project.Read more: White Nights in St. Petersburg: 6 ways to stay up all night long>>>
Anton Malkov
Call this number and ask a random local about whatever takes your fancy
The Number of St. Petersburg project allows anybody in the world to make a call to the city and talk to a local in English who has registered with the project.
The author of the initiative, Victoria Yevdokimova, was inspired by Sweden, the creator of "The Swedish Number" project.
The info partner of the initiative is the Tourism Committee of St. Petersburg.
The official website of the project.
All rights reserved by Rossiyskaya Gazeta.
Get the week's best stories straight to your inbox
We've got more than 1,8 million followers on Facebook.
Join them!