Number of the week: Biggest debt ever paid to leave Russia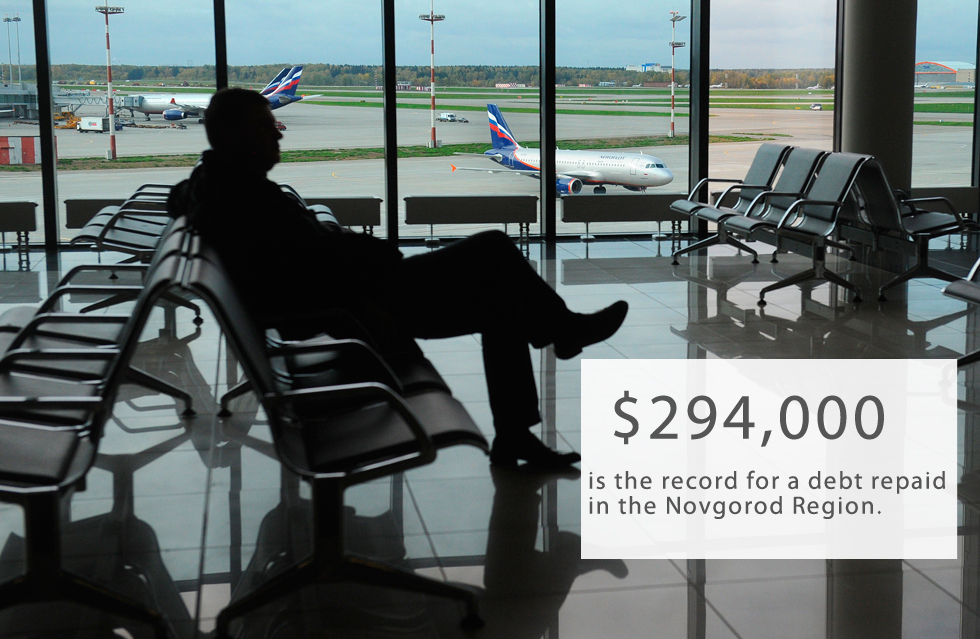 A record sum of money – $294,000 (19 million rubles) - was paid by a citizen of the Novgorod Region (305 miles northwest of Moscow) in order to leave Russia, writes TASS citing the Federal Court Marshals Service (FCMS) of the Novgorod Region.The FCMS also noted that other enforcement measures didn't lead to any results – the debtor decided to repay what he owed only when he faced restrictions to travel abroad.There is a law that bars citizens that have debts exceeding $155 (10,000 rubles) to the government or even a bank if there is a relevant court ruling from leaving the territory of the Russian Federation. Customs agents have the authority at the border to check a citizen's debts and prevent them from exiting the country. At the moment the number of people that can't go abroad because they owe money has reached nearly two million, reports Interfax. Read more: How political shocks are changing the world financial market>>>
Valery Sharifulin/TASS
A resident of the Novgorod Region demonstrated a great desire to go abroad.
A record sum of money – $294,000 (19 million rubles) - was paid by a citizen of the Novgorod Region (305 miles northwest of Moscow) in order to leave Russia, writes TASS citing the Federal Court Marshals Service (FCMS) of the Novgorod Region.
The FCMS also noted that other enforcement measures didn't lead to any results – the debtor decided to repay what he owed only when he faced restrictions to travel abroad.
There is a law that bars citizens that have debts exceeding $155 (10,000 rubles) to the government or even a bank if there is a relevant court ruling from leaving the territory of the Russian Federation. Customs agents have the authority at the border to check a citizen's debts and prevent them from exiting the country. At the moment the number of people that can't go abroad because they owe money has reached nearly two million, reports Interfax.
All rights reserved by Rossiyskaya Gazeta.