Russia is world's No. 2 exporter of multi-role fighter jets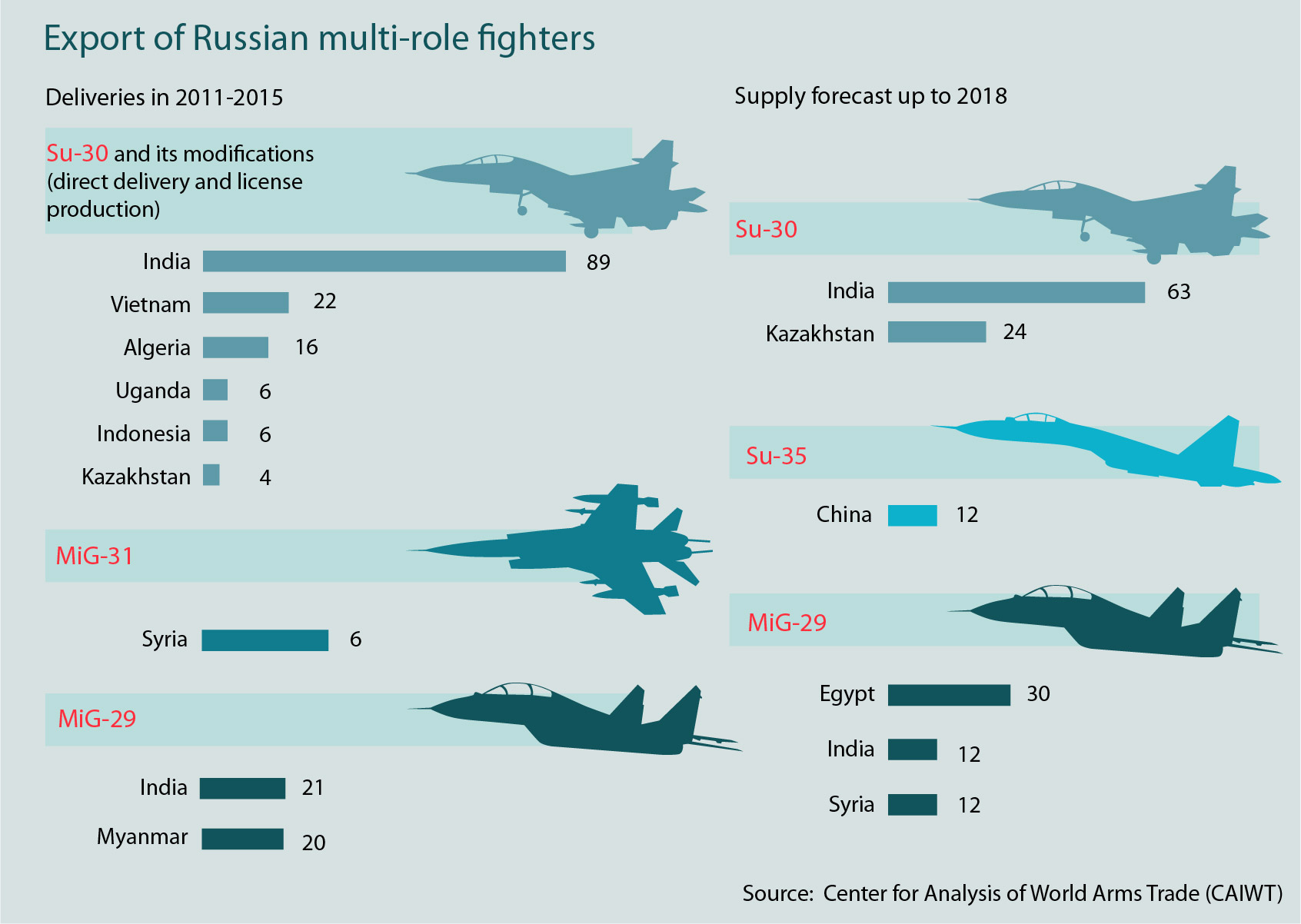 The Center for Analysis of World Arms Trade (CAIWT) has published information on world exports of new multi-role fighters in the last four years and presented its medium-term forecast for the supplies of these items until 2018.According to CAIWT, Russia is in second place after the U.S. in the rankings of world exporters of mutli-role fighters in terms of the number of jets sold in the 2011-2018 period (345 items for an amount of $16.12 billion).Russia will maintain its place in the rankings thanks to contracts with China, Kazakhstan, Egypt and Vietnam.Read more about the MiG corporation>>>
Alena Repkina
The Center for Analysis of World Arms Trade has published information on world exports of new multi-role fighters in the last four years
The Center for Analysis of World Arms Trade (CAIWT) has published information on world exports of new multi-role fighters in the last four years and presented its medium-term forecast for the supplies of these items until 2018.
According to CAIWT, Russia is in second place after the U.S. in the rankings of world exporters of mutli-role fighters in terms of the number of jets sold in the 2011-2018 period (345 items for an amount of $16.12 billion).
Russia will maintain its place in the rankings thanks to contracts with China, Kazakhstan, Egypt and Vietnam.
All rights reserved by Rossiyskaya Gazeta.