Sochi Investment Forum: Ivanovo region invites European investors to develop textile industry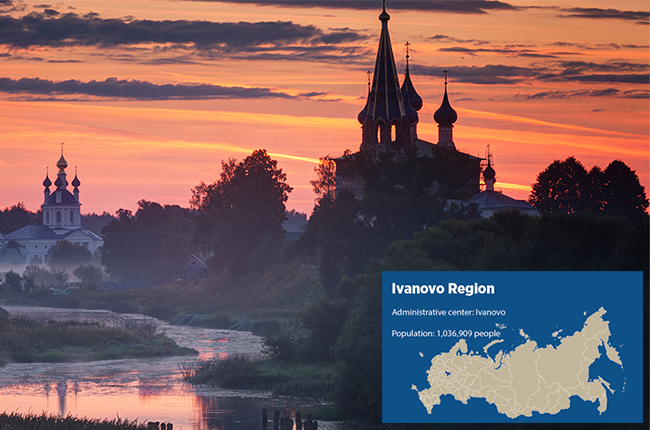 Ivanovo region investment potential
Lori
Ivanovo region is to produce polyester fiber using the new German technologies.
"Ivanovo region is known for its textile manufacturing. The leading producers of the manufacturing equipment are Germany and Japan which is why we are interested in their technologies. From our experience the sanctions don't apply to this", said Pavel Konkov, Governor of the Ivanovo region.
Turkey, Austria and Germany have already invested in Ivanovo region
Textile and light industry is made up of mainly small businesses. 40 Turkish businessmen currently work in the region. One of the companies - Madio - built a new textile factory in 2014.
In September 2015 Ivanovo region closed a deal with the German company Heinz Kraft, which bought a local company for the production of baby food. This will be the company's third venture in Russia. Also on the region's territory there is a large Austrian company; EGGER timber processing. Annually in conjunction with the administration of the region the enterprise carries out numerous social projects.
See the Interactive map of Russian regions' investment potential
Read more on the Sochi Investment Forum 2015
All rights reserved by Rossiyskaya Gazeta.