Pinki, Russia's most popular stray dog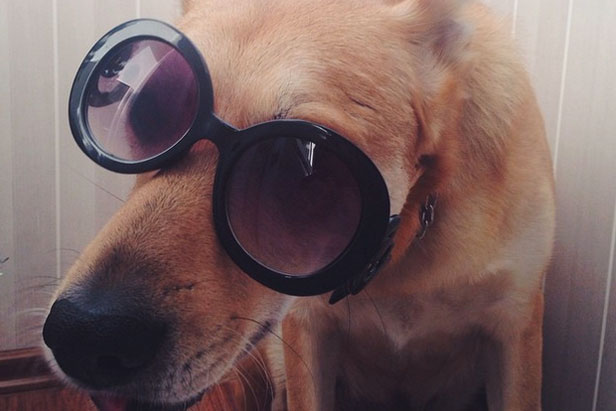 Pinki's path from shelter animal to Instagram star.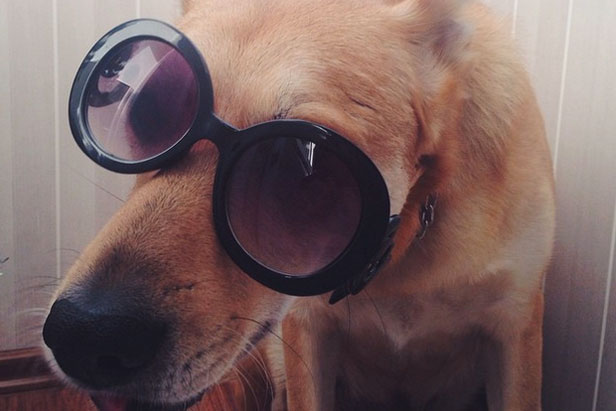 Meet Pinki Superdog. He used to be one of Moscow's thousands of unfortunate stray dogs, condemned to spending their whole life in a small enclosure at an animal shelter. Now he's an Instagram star and a poster puppy for those who believe that good things sometimes happen.
"I never dreamed of having a dog, but you can't escape what destiny has in store. A couple of years ago I met a volunteer at Moscow's Kozhukhovsky animal shelter. Browsing through a list of the sanctuary's animals I saw Pinki's photo. It was love at first sight," says Svetlana Kulinkina, who adopted the future Instagram star.
"All my friends were against my new passion: 'He's too old to recognize you as his owner,' 'If he's from a shelter, he must be sick, he won't walk properly, you'll regret it,' they told me. But I haven't had any problems with Pinki: he's just a normal healthy dog. And we are getting closer and closer each day. My boyfriend jokes that as long as Pinki's with me, there's no point proposing marriage. Pinki is my best companion. I take him everywhere I go: a cafe, the bank or a friend's place."
"Many people still think that adopting a mongrel dog is not a good idea, but I want to prove the opposite. That's why I started this Instagram. As well as proving that having a dog from a shelter can be incredibly cool, Pinki encourages everyone to do the same. He announces upcoming promo and charity events organized by volunteers from the shelter. I know for sure that several people made up their mind to adopt a dog from the shelter after following Pinki's Instagram. I also think this Instagram has changed over time: first it was about the novelty of it all, now it's more about love."
All rights reserved by Rossiyskaya Gazeta.