Preparing an ice hole for the Orthodox Epiphany ceremony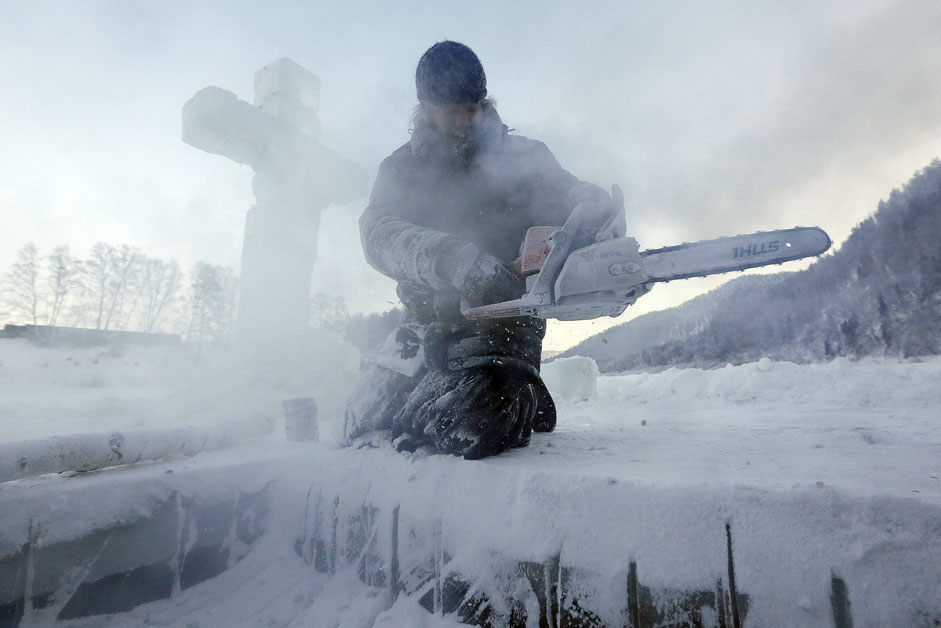 Hieromonch Nikandr from a local male skete operates a chainsaw while preparing an ice hole for the Orthodox Epiphany ceremony on the ice-covered Mana river, with the air temperature at about minus 30 degrees Celsius (minus 22 degrees Fahrenheit), in Taiga area near the Siberian village of Mansky outside Krasnoyarsk, Russia
Reuters
Orthodox believers mark Epiphany on January 19
Hieromonch Nikandr from a local male skete operates a chainsaw while preparing an ice hole for the Orthodox Epiphany ceremony on the ice-covered Mana river, with the air temperature at about minus 30 degrees Celsius (minus 22 degrees Fahrenheit), in Taiga area near the Siberian village of Mansky outside Krasnoyarsk.
All rights reserved by Rossiyskaya Gazeta.
Get the week's best stories straight to your inbox
We've got more than 1,8 million followers on Facebook.
Join them!