Worker and Kolkhoz Woman at the traditional May Day demonstration in Moscow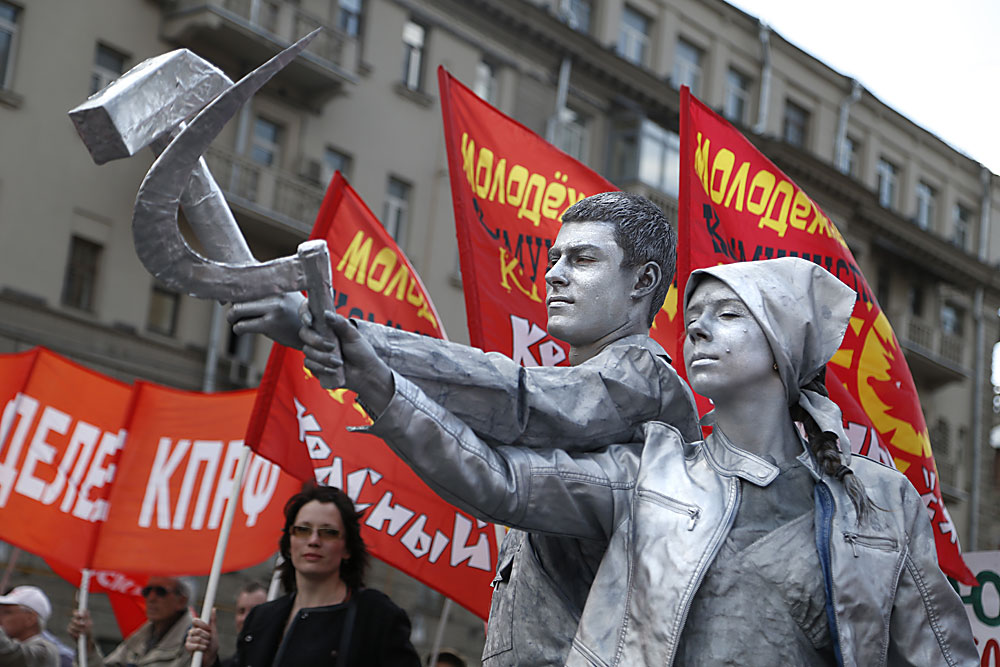 Russian Communist party members and supporters, with two of them performing as a living workers' statue holding the iconic communist symbols of hammer and sickle, join the traditional May Day demonstration, Moscow, Russia, 01 May 2016. Labor Day, or May Day, is observed all over the world on the first day of May to celebrate the economic and social achievements of workers and fight for laborers rights
EPA
Russian Communist party members and supporters, with two of them performing as a living workers' statue holding the iconic communist symbols of hammer and sickle, join the traditional May Day demonstration in Moscow on May 1 2016
Russian Communist party members and supporters, with two of them performing as a living workers' statue holding the iconic communist symbols of hammer and sickle, join the traditional May Day demonstration in Moscow on May 1 2016. Labor Day, or May Day, is observed all over the world on the first day of May to celebrate the economic and social achievements of workers and fight for laborers rights.
All rights reserved by Rossiyskaya Gazeta.
Get the week's best stories straight to your inbox
We've got more than 2 million followers on Facebook.
Join them!