World's oldest person lives in Russia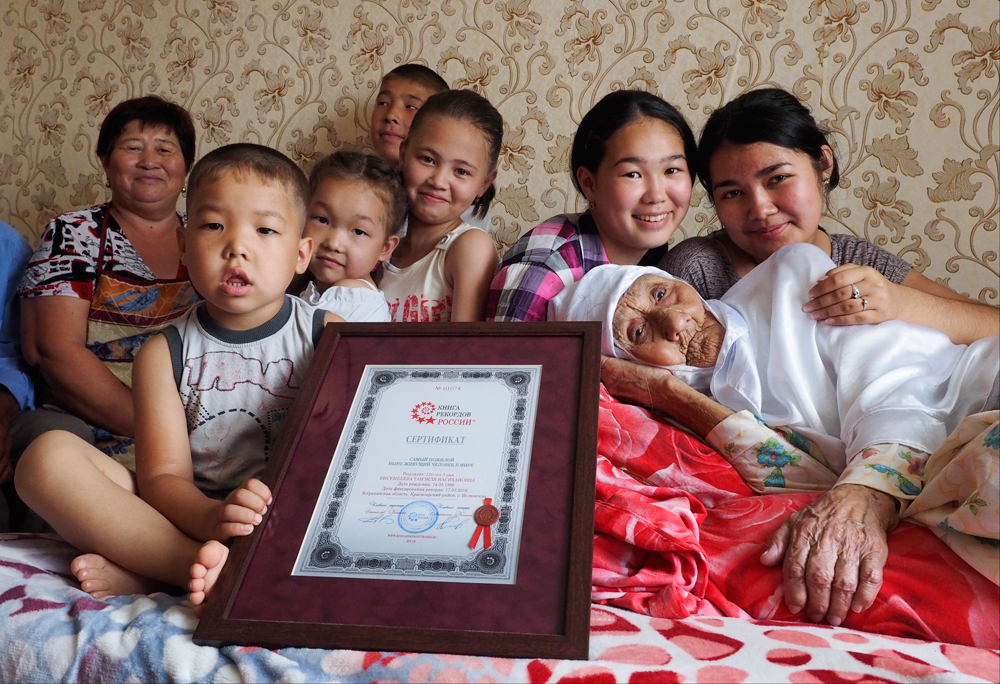 Supercentenarian Tanzilya Bisembeyeva, 120, (R front) with her family in the village of Alcha, Krasny Yar District, Astrakhan Region. Tanzilya, who has 3 sons, 10 grandchildren, 24 great grandchildren, and 2 great great grandchildren, has been certified by the Russian Book of Records as the world's oldest living person.Read more: Old believers: Life centuries after a religious schism
Dmitry Rogulin/TASS
Supercentenarian Tanzilya Bisembeyeva with her family
Supercentenarian Tanzilya Bisembeyeva, 120, (R front) with her family in the village of Alcha, Krasny Yar District, Astrakhan Region. Tanzilya, who has 3 sons, 10 grandchildren, 24 great grandchildren, and 2 great great grandchildren, has been certified by the Russian Book of Records as the world's oldest living person.
All rights reserved by Rossiyskaya Gazeta.
Get the week's best stories straight to your inbox
We've got more than 1,8 million followers on Facebook.
Join them!