Giant ice balls on Yamal Peninsula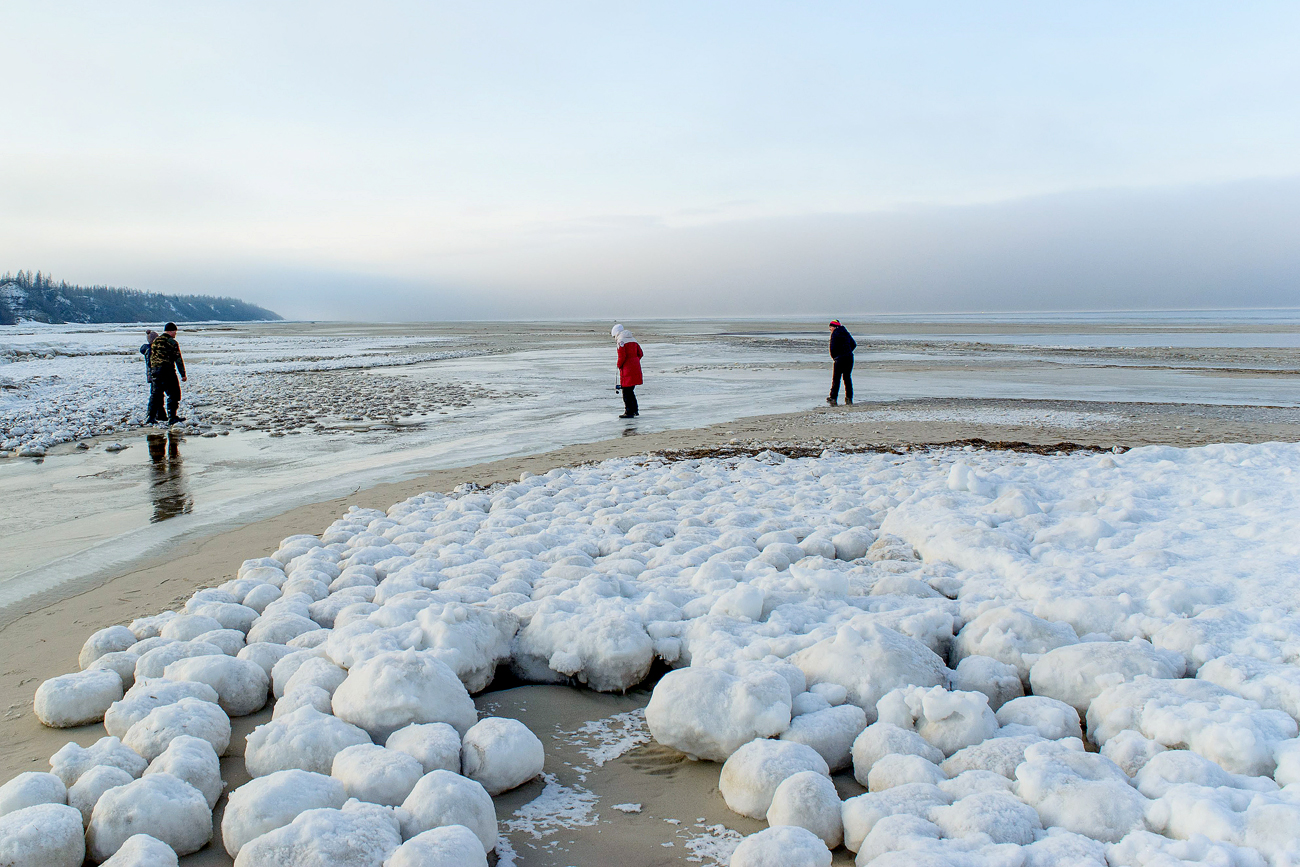 A view of numerous giant ice balls on the shore of the Gulf of Ob, a bay between the Gydan and Yamal peninsulas. Ranging in size from 10 to 25 cm [~4-10 in] and relatively regular in shape, the ice balls form as snow slush and pieces of shore-fast ice are washed by waves
Alexei Chikotilov / TASS
A view of numerous giant ice balls on the shore of the Gulf of Ob
A view of numerous giant ice balls on the shore of the Gulf of Ob, a bay between the Gydan and Yamal peninsulas. Ranging in size from 10 to 25 cm [~4-10 in] and relatively regular in shape, the ice balls form as snow slush and pieces of shore-fast ice are washed by waves.
All rights reserved by Rossiyskaya Gazeta.
Get the week's best stories straight to your inbox
We've got more than 2 million followers on Facebook.
Join them!