Marvelous house of Russian countryside blacksmith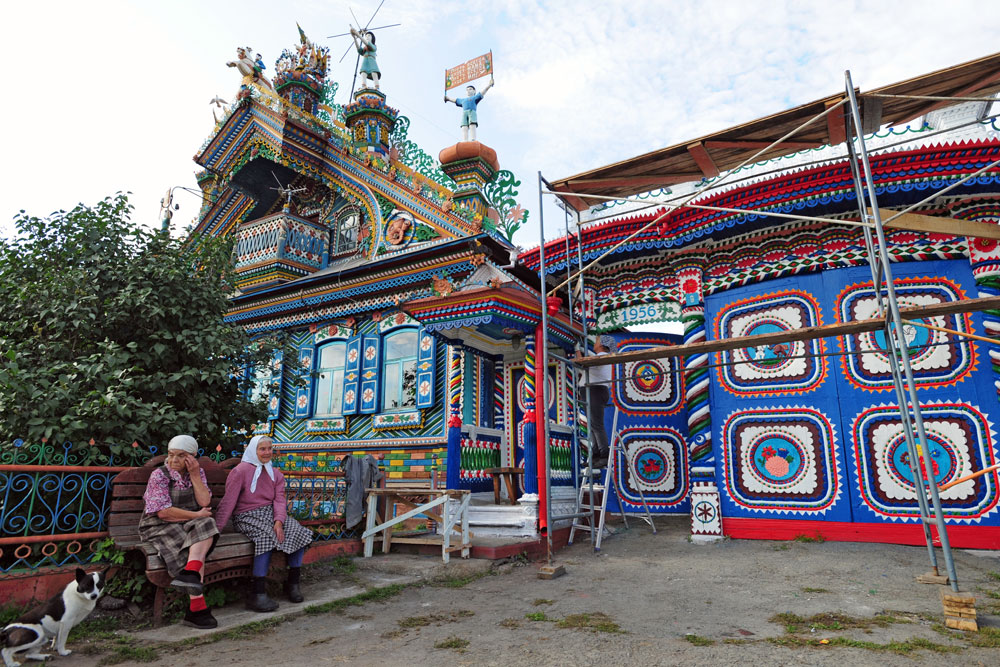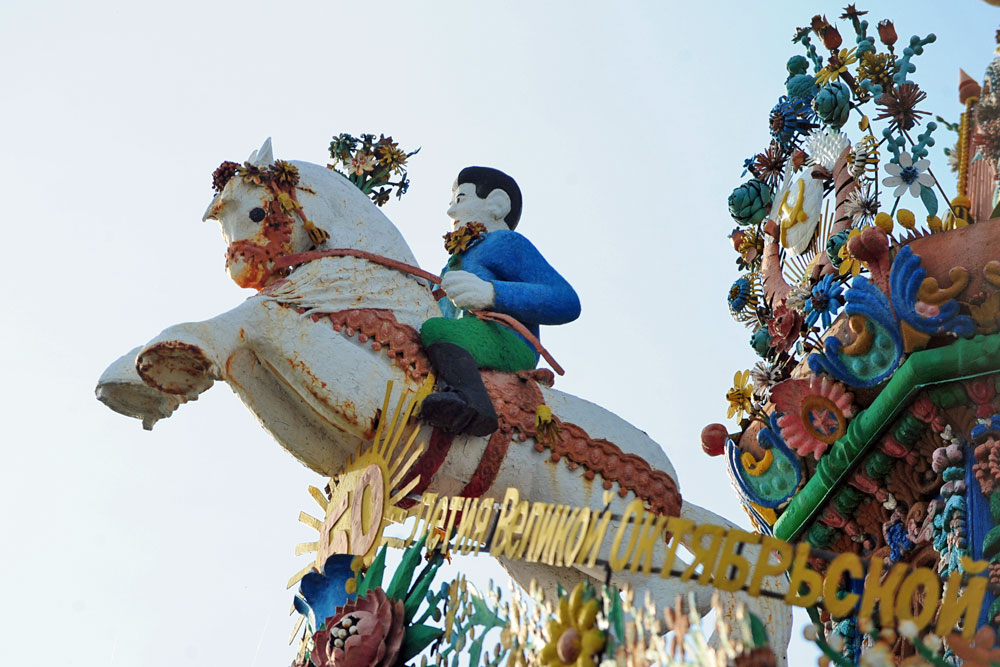 The building was constructed between 1954 and 1967 by blacksmith Sergei Kirillov as his family residence. In 1999, as part of a nationwide amateur wooden architecture contest, the house was declared the finest in Russia.
Pavel Lisitsyn / RIA Novosti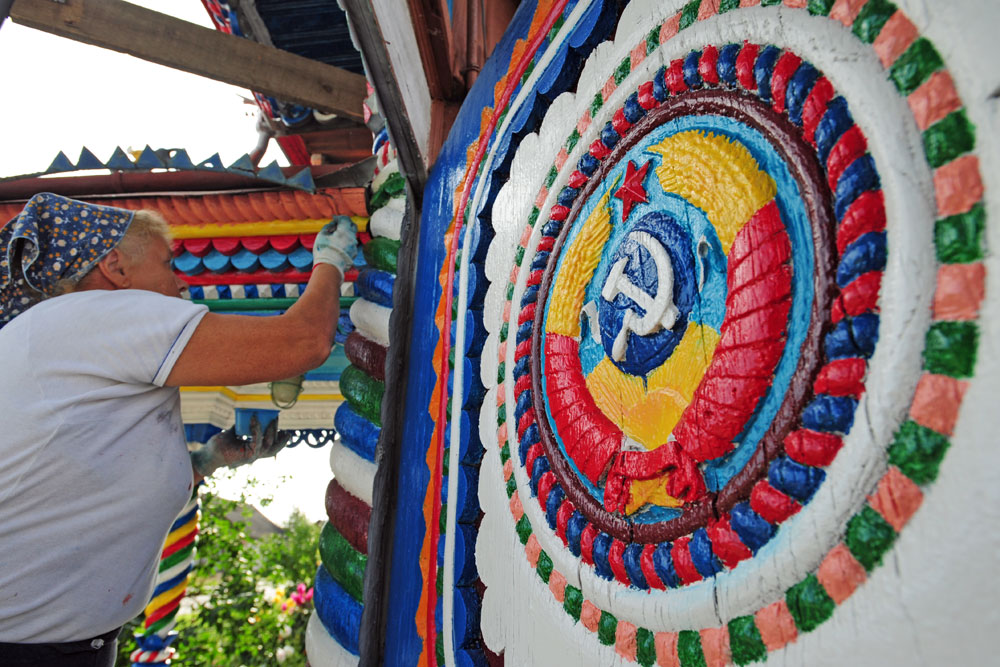 Basing the design on an old Russian tower-chamber, Kirillov created a highly decorative house, adorned with florid ornaments, fairy-tale symbols, images of Soviet propaganda, and children's art.
Pavel Lisitsyn / RIA Novosti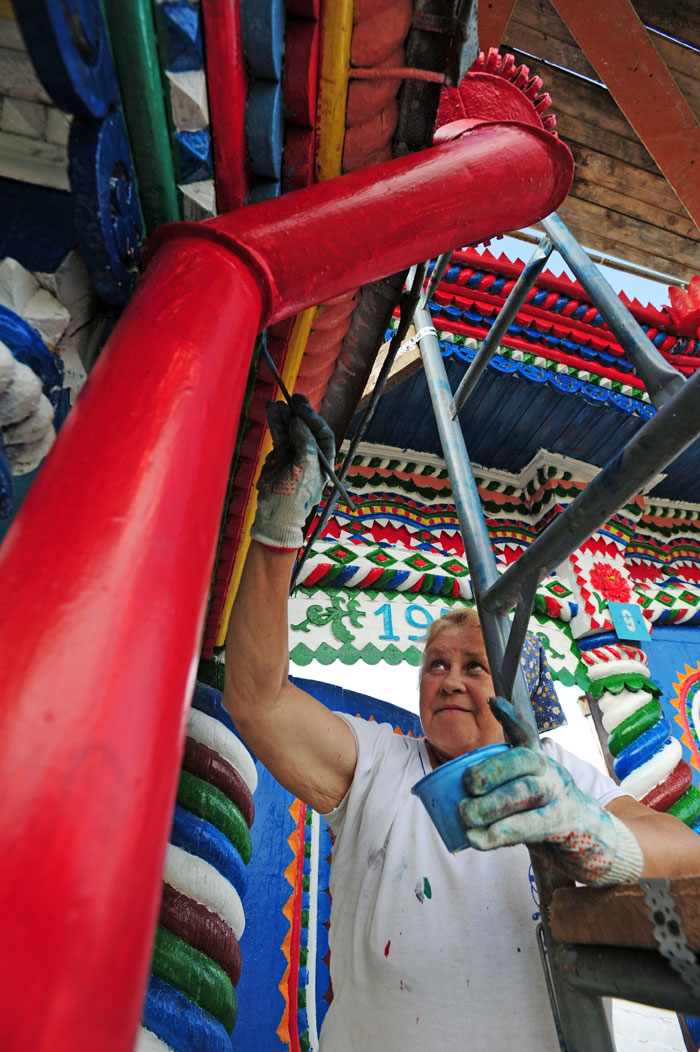 The master himself died in 2005, and the house is now inhabited by just one person — his wife Lidia Kharitonovna. She is over 80 years old, and therefore has difficulty keeping the house in order.
Pavel Lisitsyn / RIA Novosti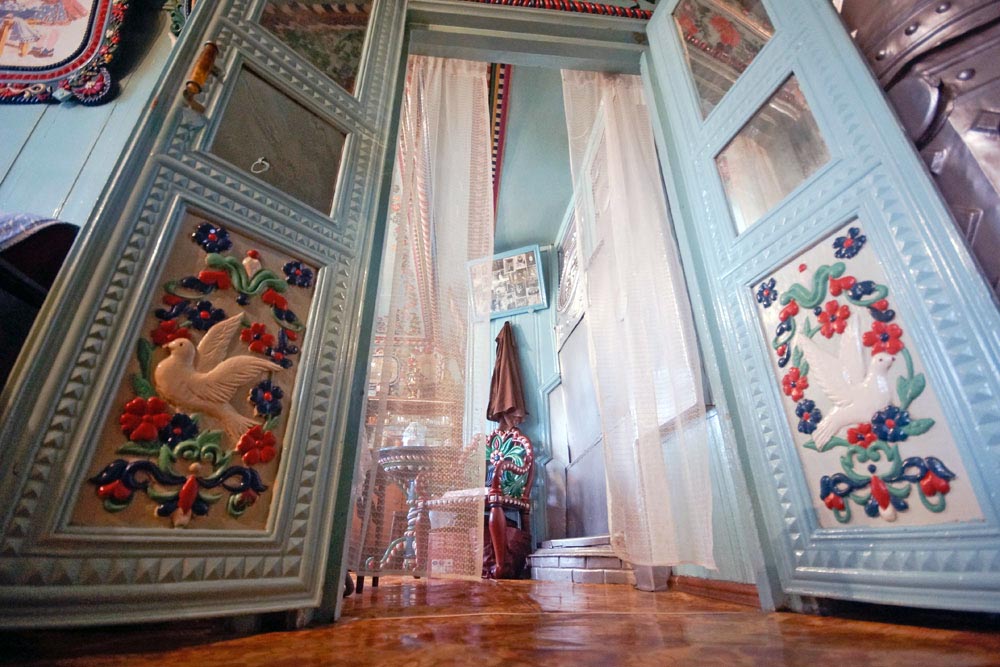 Initially, Sergey Kirillov had no intentions to do such marvelous renovation. Years ago, he was literally forced to repair windows, because the house was very old. Having started with that, Kirillov was unable to stop his work before the very day he died.
ITAR-TASS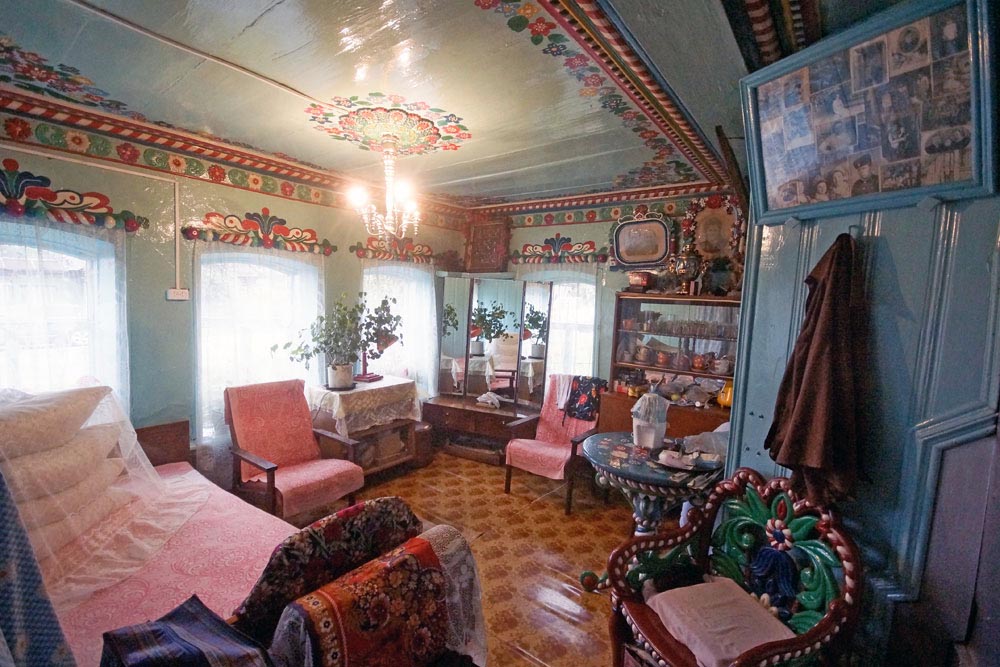 Sergey Kirillov had no proper education, he was a self-taught learner. He decided to become a blacksmith only because there were no other options for employment in this remote village during harsh post-WWII years.
ITAR-TASS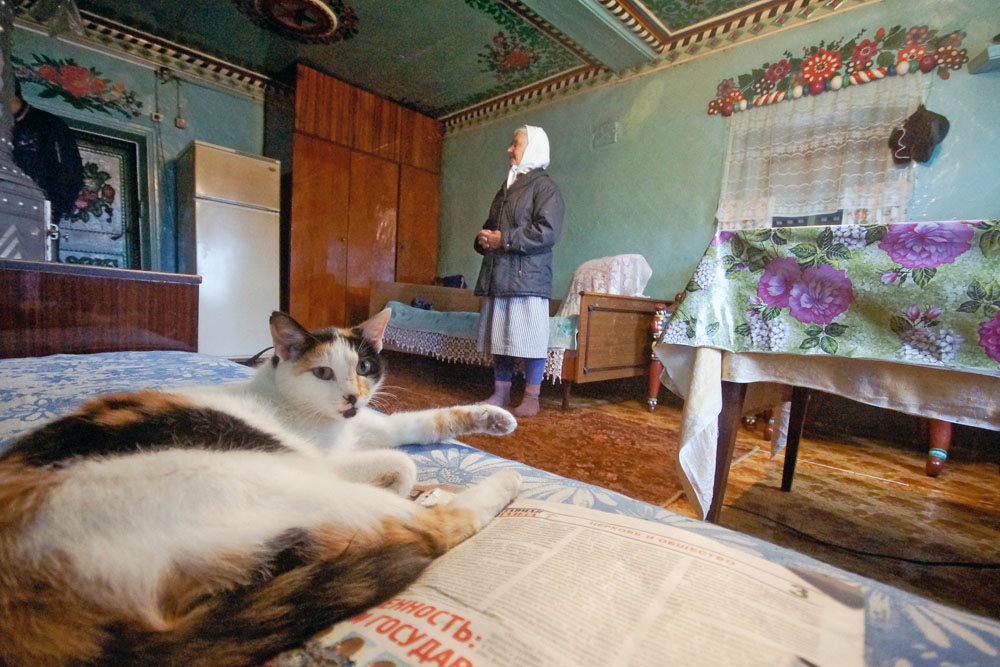 This famous house often appears in advertisements, but Lidia Kharitonovna has never benefited financially. The only organization that responded to her request for repair work to be carried out on the house was the Yekaterinburg Museum of Icons and Antiquities. Its employees repaired the unique home entirely for free.
ITAR-TASS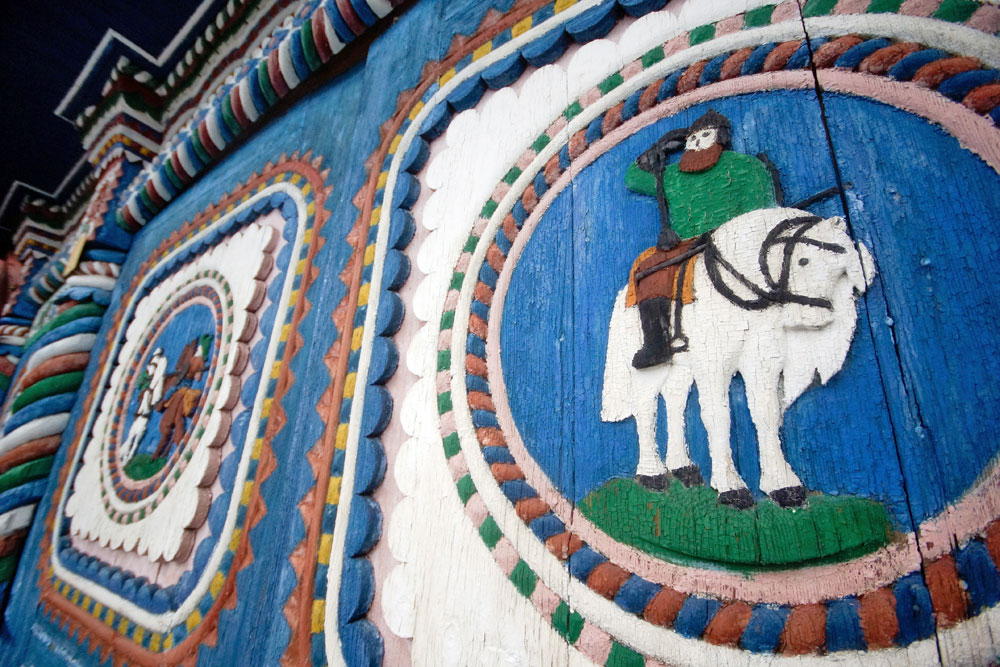 Anyone can enter the courtyard of the Kirillov house. At the gate there is a special button that opens the door. In all these years, nothing has been spoiled or stolen.
ITAR-TASS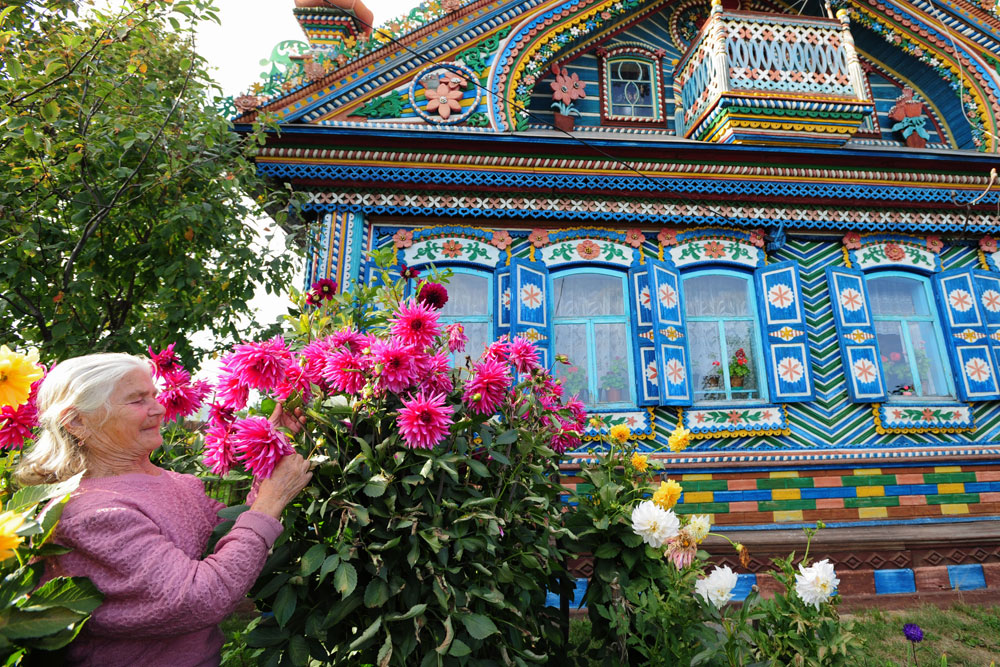 In his day, Sergei Kirillov was the only blacksmith in the village of Kunar. He helped almost all the locals, and is still remembered kindly.
Pavel Lisitsyn / RIA Novosti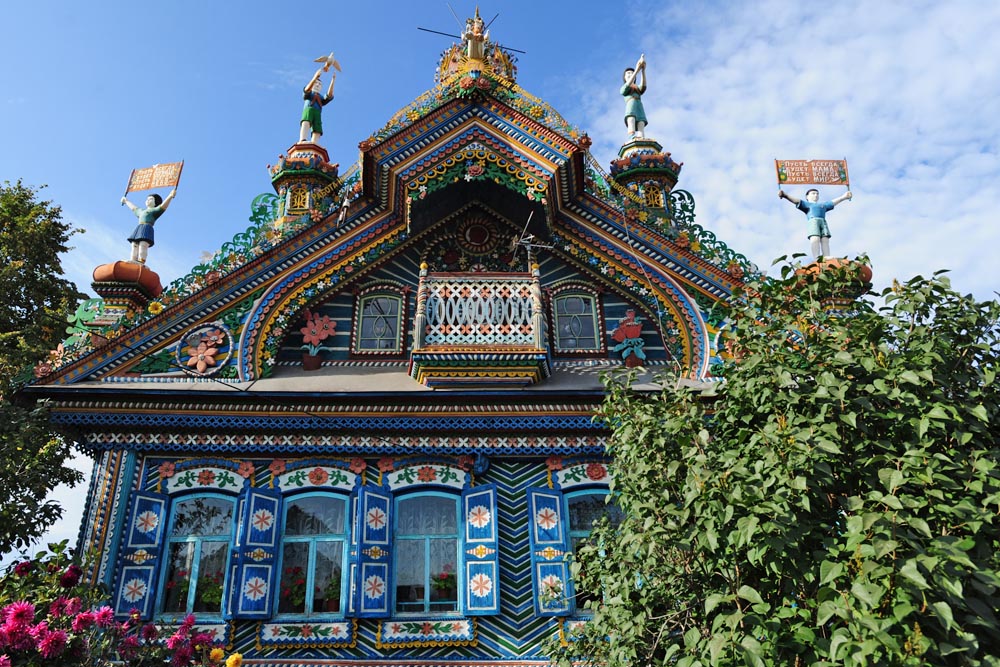 The last work of this superlative village blacksmith was a burial monument to himself. The iron-forged bouquet of flowers reflects the inner world of the master craftsman. Like his famous house, the monument serves the same ultimate purpose — to make the world a brighter and kinder place.
Pavel Lisitsyn / RIA Novosti
All rights reserved by Rossiyskaya Gazeta.