Mural paintings shape provincial Borovsk in new dimension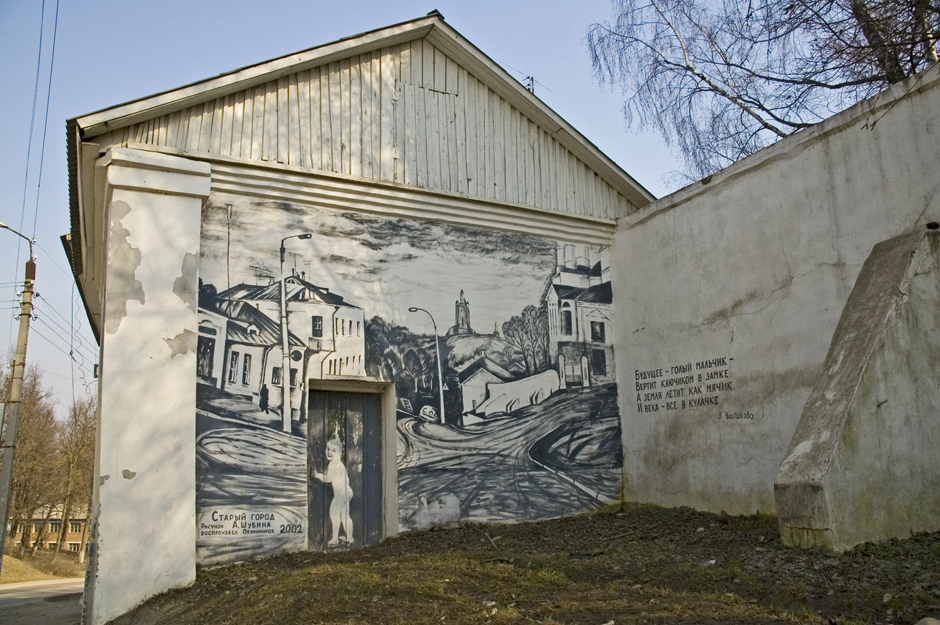 Ovchinnikov brought to his work a mix of raw artistic talent, an abiding knowledge of the area's history, and a passion to instill knowledge and respect for the town's history in its population. "People have forgotten history. In the Soviet times, everything old was bad, religion, traditions and so on. I want to show people what used to be here," he told an interviewer in 2004.
Artem Mochalov, mochaloff.ru
Since 2002, the walls of buildings in Borovsk have been adorned by painter Vladimir Ovchinnikov as part of the unique "Parallel Town" project, creating pictures of the past and present
All rights reserved by Rossiyskaya Gazeta.