The Kokoshnik's Evolution: Slavic weddings to Courtney Love concerts
In ancient Rus, women didn't wear hats. Hats were for men. Women had their own headdresses that were even more beautiful and comfortable: kokoshniks.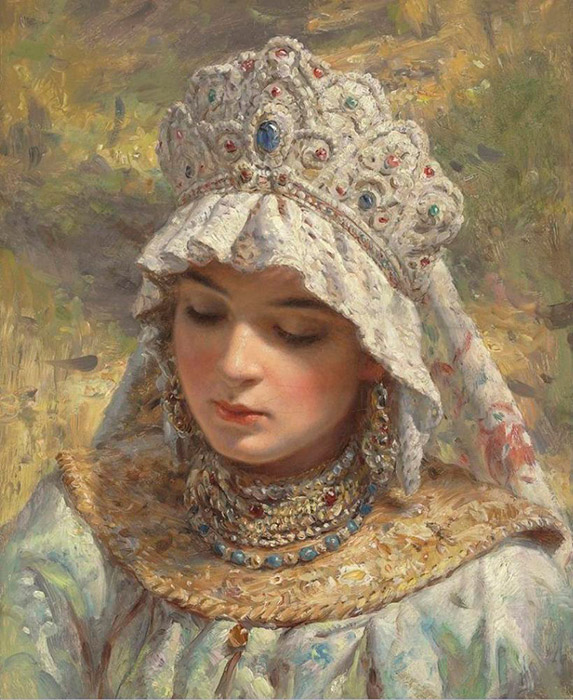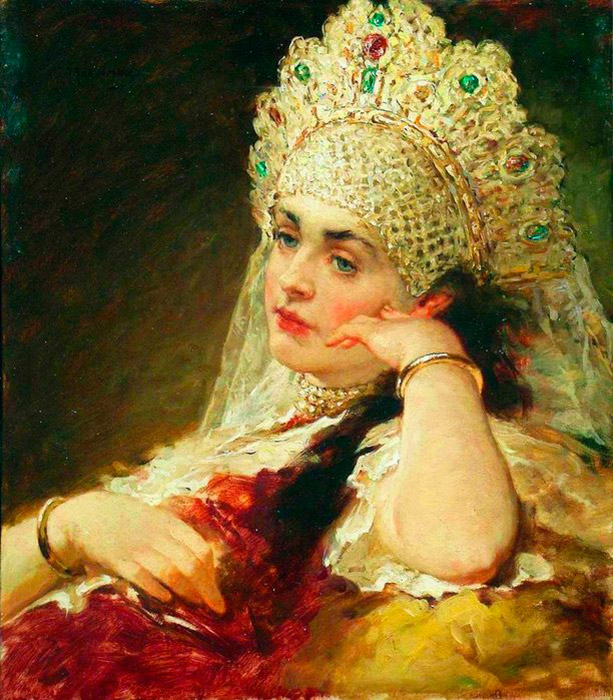 The word "kokoshnik" comes from the Slavic word kokosh, which meant a chicken and rooster (from the Old Russian kokosh', meaning a hen). This ancient Russian headdress in the form of a crest (fan or round shield) has long been a symbol of Russian fashion.
Press photo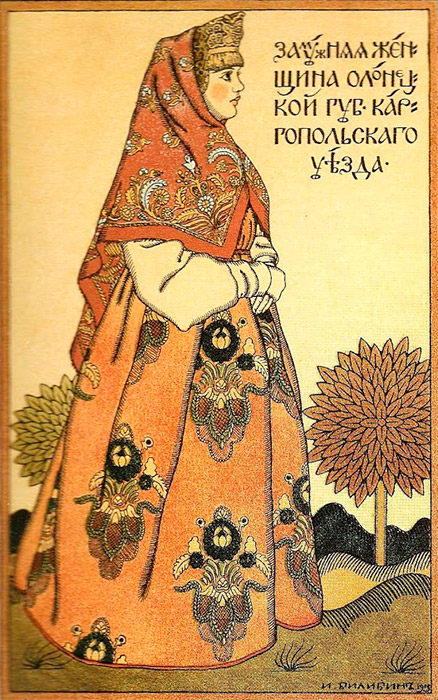 In its structure, the kokoshnik is a light fan made from heavy paper, a metallic ribbon or crown sewed together into a hat or hairnet. The base was made from damask and velvet or red calico on a hard surface made from canvas or cardboard, either glued or quilted together. / Postcard, 1900
Press photo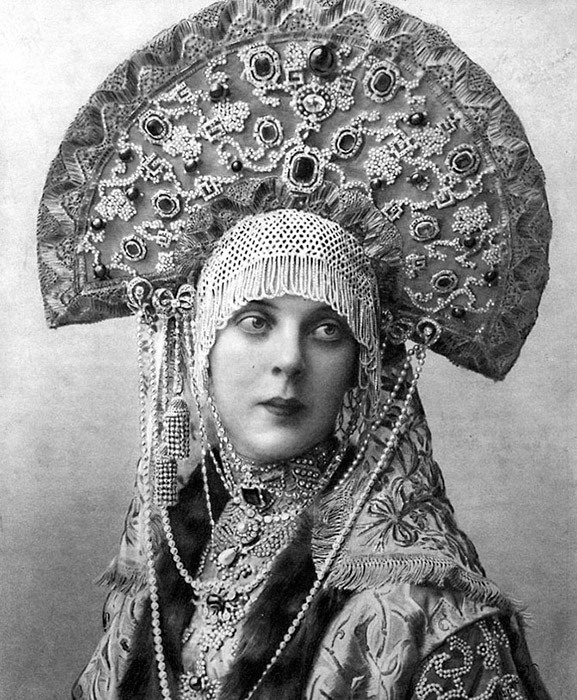 On top, the crest was decorated with ornaments: artificial or fresh flowers, brocade, lace, beads, river pearls (as of the 16th century, they were gathered from Lake Ilmen), gold threads, foil, glass, or precious stones. The neck was often covered in golden threaded embroideries. / Princess Orlova-Davydova's kokoshnik at a costume ball in 1903.
Press photo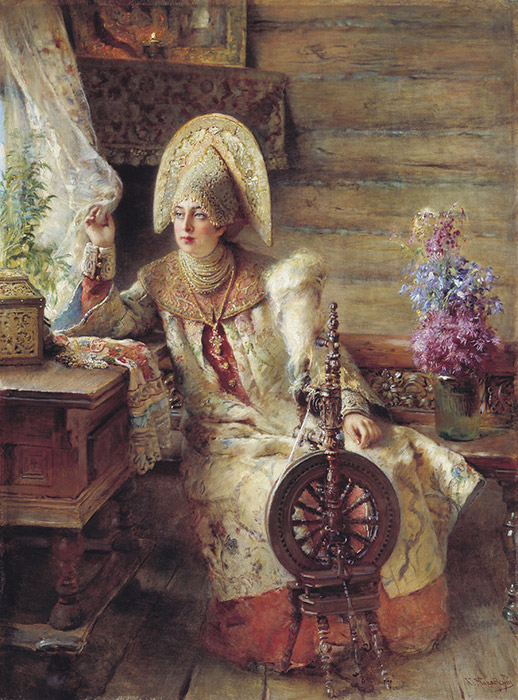 The kokoshnik had a cloth bottom. It was fixed on the back of the head with the help of ribbons. When putting it on, the kokoshnik was usually lightly pushed onto the forehead while the back was usually covered with canvas with an added piece of crimson velvet and fastened using ribbons.
Press photo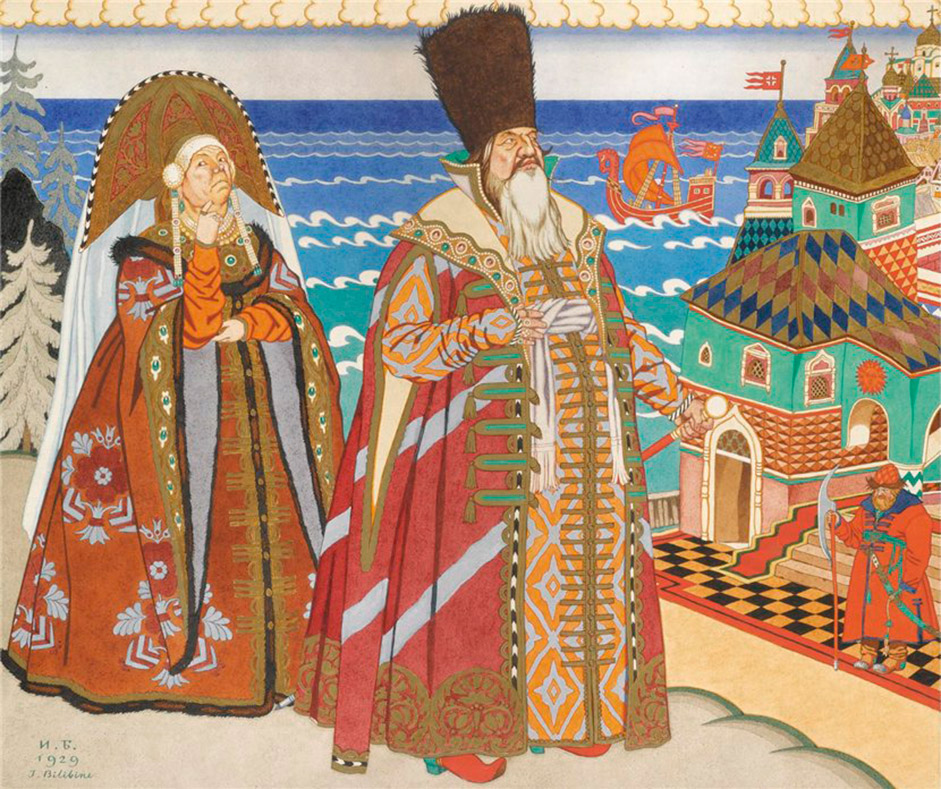 Silk or woolen shawls were usually worn on top of kokoshniks and densely embroidered with ornaments made of gold or silver handkerchiefs, i.e. the ubrus; a thin, light blanket decorated with lace embroidery, or a veil. The handkerchief was put on diagonally and pinned under the chin. A long veil made from gauze or silk was pinned under the chin or lowered from the kokoshnik's top to the breast, shoulder, or back.
Press photo
The shape of the kokoshnik varied greatly from region to region, but tended to depend on the particularities of the tradition of putting hair up in a harness or two braids: around the head over the forehead, on the neck, on the temples, etc. / Ivan Argunov Portret of a Peasant Woman.
Press photo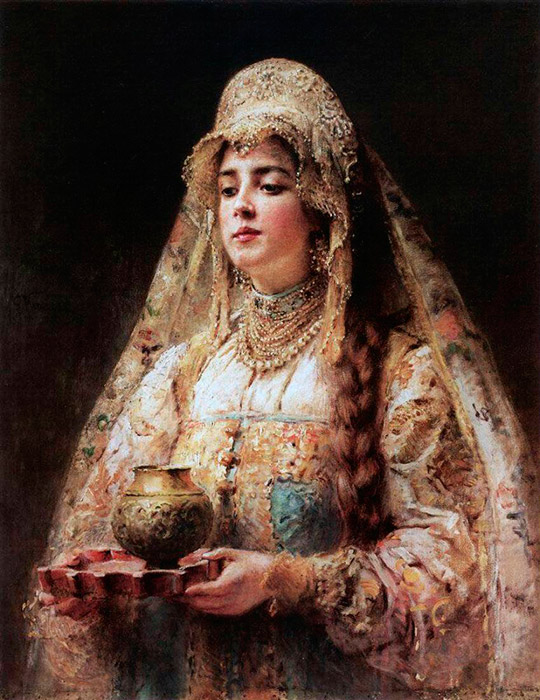 Various blades, cuts, neck covers and other details that varied greatly in Russian regions served as additional designs and decorations. However, they were all kept in a hard base, the kokoshnik.
Press photo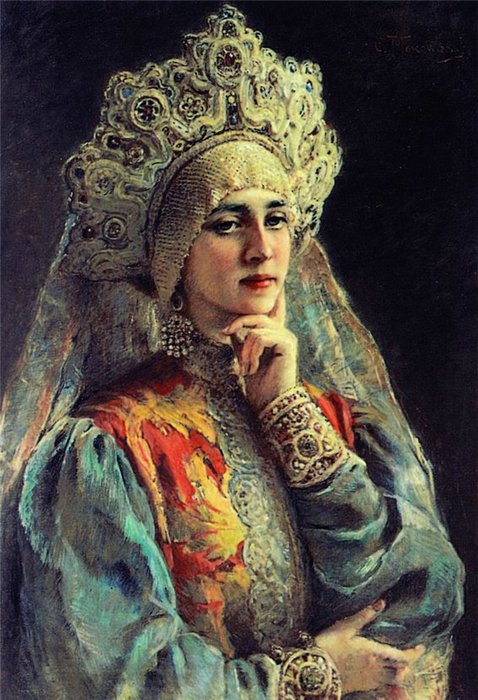 In more recent times, the tradition of wearing a kokoshnik remained as bridal wear until the 1920s. The young bride wore this traditional headdress from her wedding day until her first child was born. Then, she wore the kokoshnik only for ceremonial occasions or holidays.
Press photo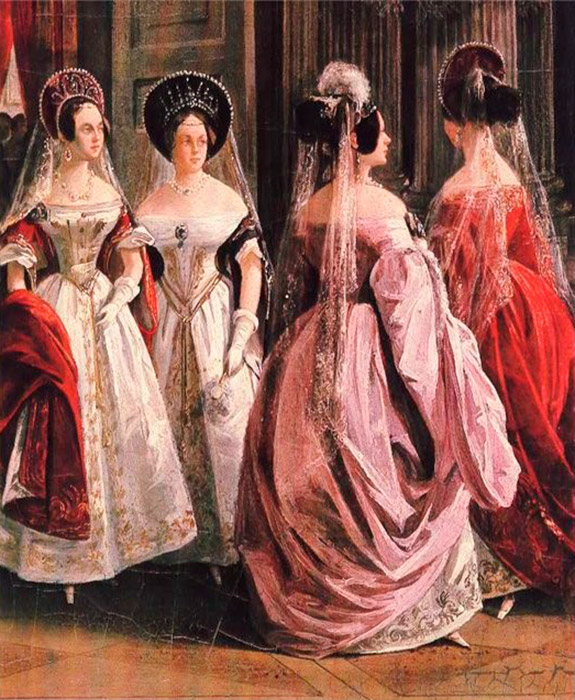 Peter the Great prohibited noblewomen from wearing the kokoshnik by royal decree. But it was returned to women's court fashion by Catherine the Great who christened the fashion "a la russe" in the 18th century understanding and brought it back to masquerade dress.
Press photo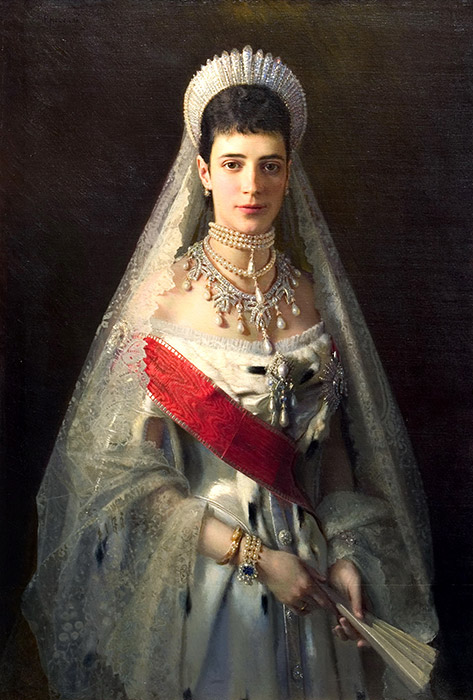 The Napoleonic Wars, which caused a surge in patriotism, inspired a renewed interest in traditional costumes. In 1812-1814, red and blue Russian dresses (sarafans) with an Empire-style waist and filigree buttons in the front became fashionable. / Empress Maria Feodorovna in a diamond tiara kokoshnik, circa 1880.
Press photo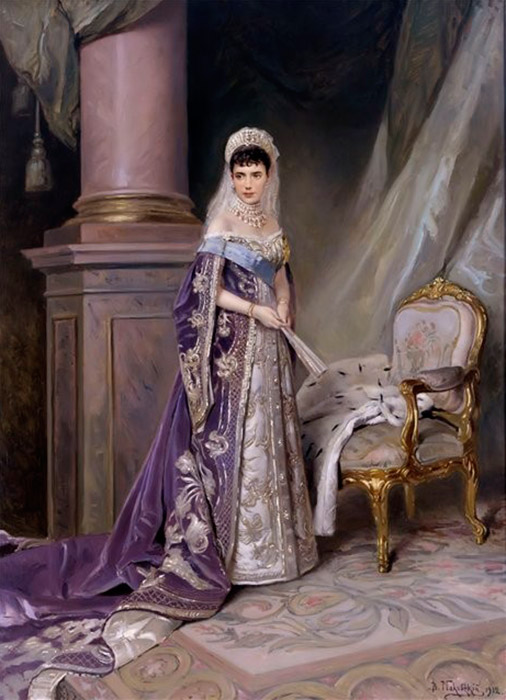 Court costume balls of the early 20th century and the imagination of Russian designers and emigre couturiers significantly increased the kokoshnik's popularity.
Press photo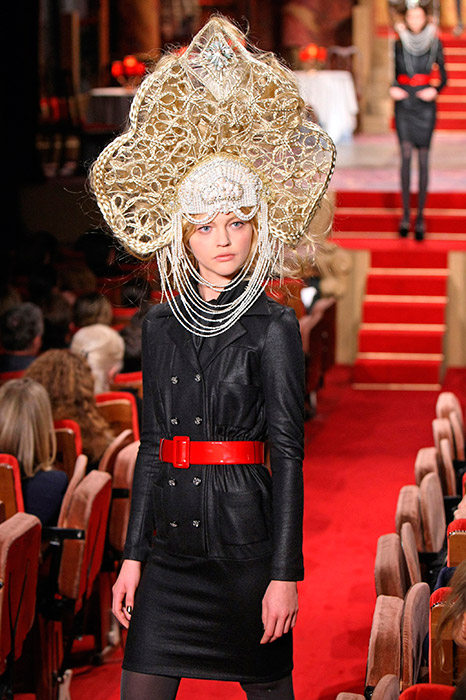 Now the kokoshnik is a prized possession of world fashion. / CHANEL Paris-Moscou Pre-Fall 2009
East News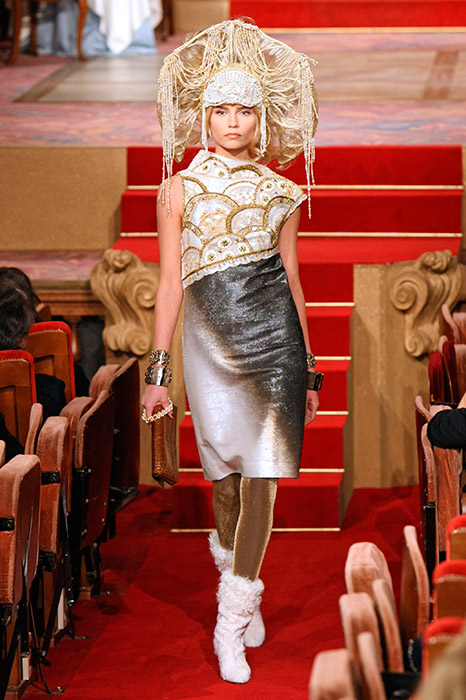 Kokoshniks in world fashion collections./ CHANEL Paris-Moscou Pre-Fall 2009 Chanel
East News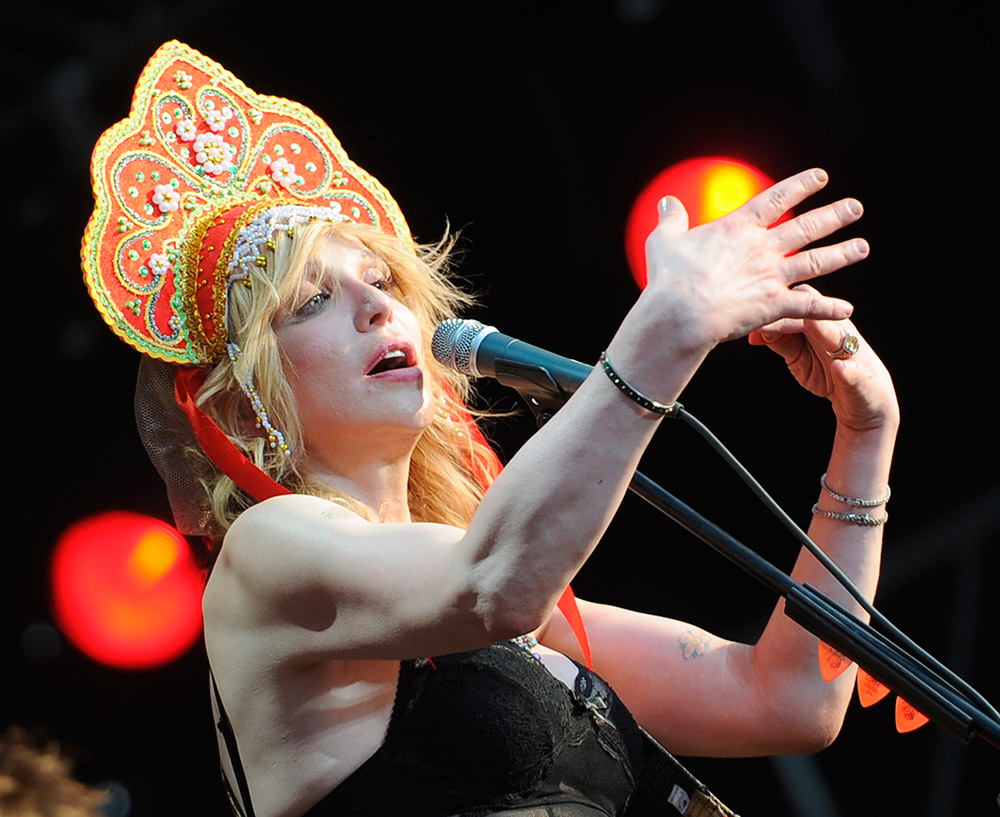 American singer-songwriter Courtney Love wearing the kokoshnik on Afisha Picnic music festival in Moscow,Russia. July 23,2011
ITAR-TASS
All rights reserved by Rossiyskaya Gazeta.
Get the week's best stories straight to your inbox
We've got more than 1,5 million followers on Facebook.
Join them!