Russian mermaid in a pool of sharks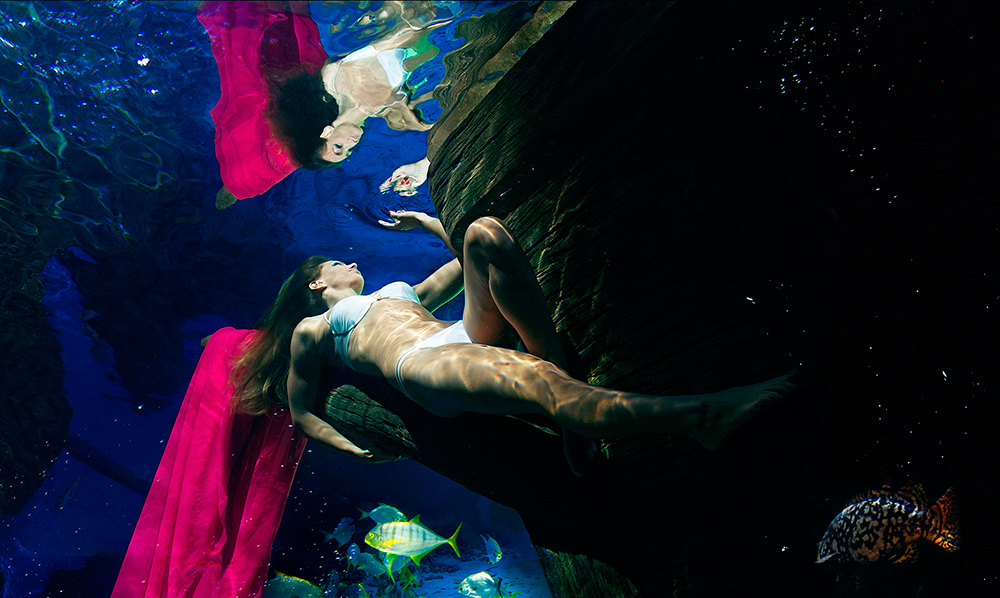 Yulia will soon participate in the World Cup in Doha, Dubai, and maybe Singapore and Tokyo. "I'll try to add [time] to the old time, we're preparing for the European championship in December. The world championships are a test of force. I won't allow any room for error at the European championship. We'll see who beats who there."
photo - Tatiana & Alexey Savchenko; light - Dmitry Dobrydnev; make-up - Elena Nazarova
Yulia Efimova, the Russian beauty and world champion, participated in an extreme photo-shoot in a shark-filled pool.
All rights reserved by Rossiyskaya Gazeta.