Natalia Goncharova: Russia's most expensive female avant-garde painter
The largest exhibition on Natalia Goncharova in one hundred years opened in Moscow. Goncharova was one of the most famous representatives of Russian avant-garde art and the "dearest" Russian artists.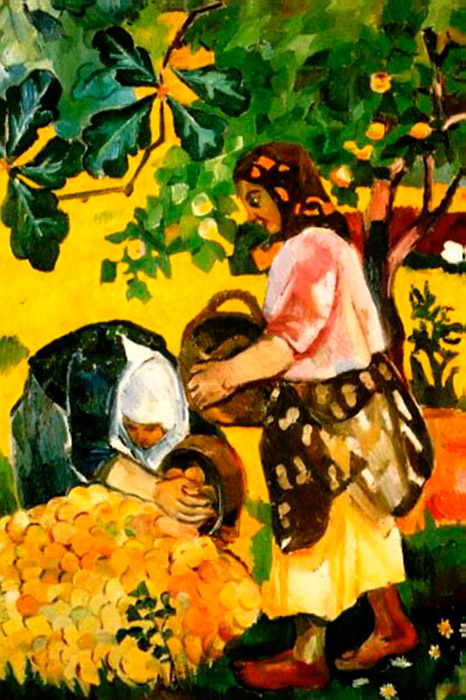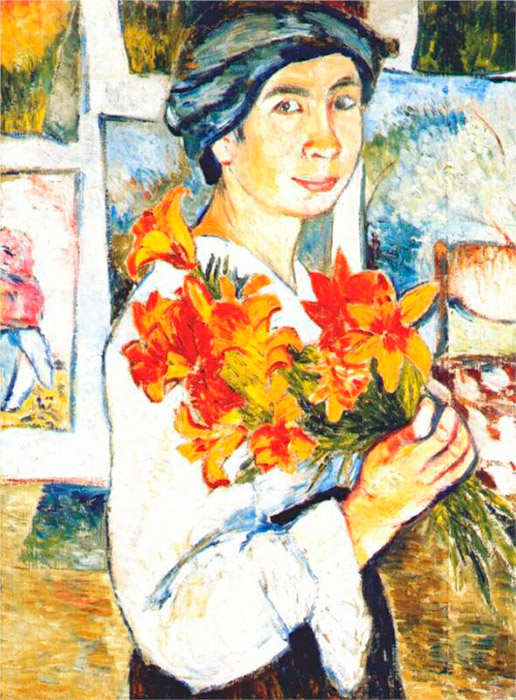 Goncharova came from an old aristocratic family and was the great-great granddaughter of the wife to the great Russian poet, Alexander Pushkin. Before she started to work with art, she attended sculpting classes at Moscow University. / Self-portrait with yellow lilies, 1907
Press photo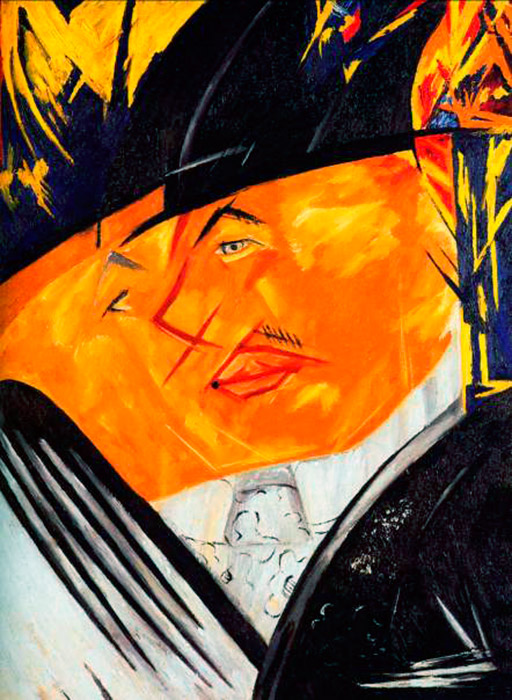 Later, Goncharova married her fellow artist, Mikhail Larionov. Their goals and views on the world of art coincided. However, Natalia was never in the shadow of her husband painter; she was herself a bright, artistic individual./ Portrait of Larianov, 1913
Press photo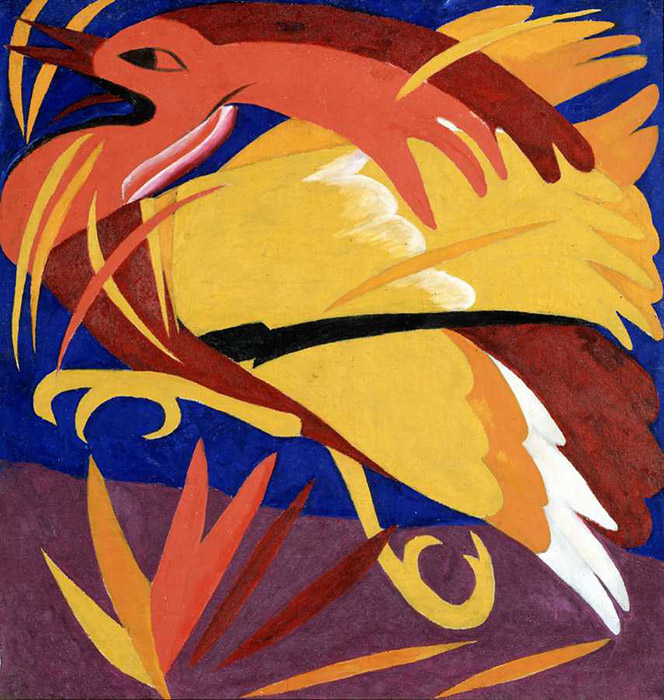 1907-1911 was a period of primitivism in Goncharova's art. She was interested in ancient traditions, icon-painting, and lubok (a Russian popular print). She reformulated ideas about folk art through a religious prism, which resulted in the series "Grape Harvest" and "Harvest". / Harvest
Press photo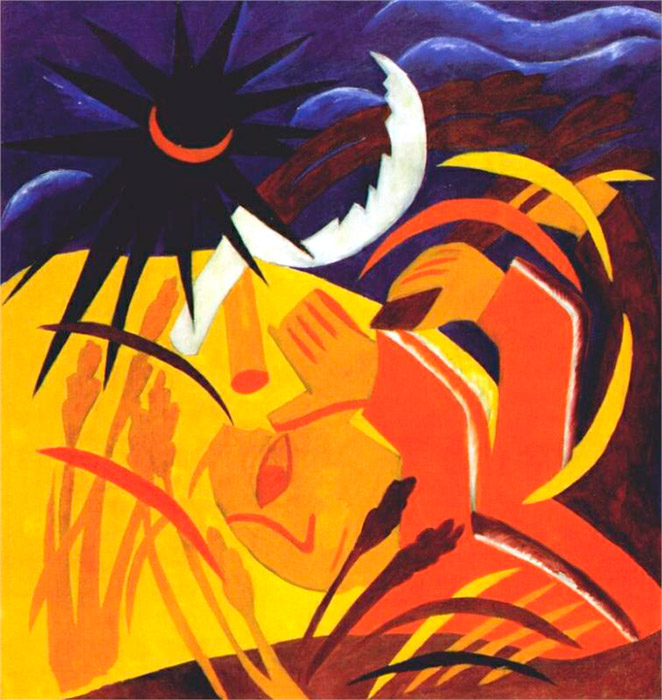 Each cycle consists of nine paintings. In the series "Harvest", the apocalyptic mood related to the end of the world and Judgment Day is especially prominent. / Harvest, 1911
Press photo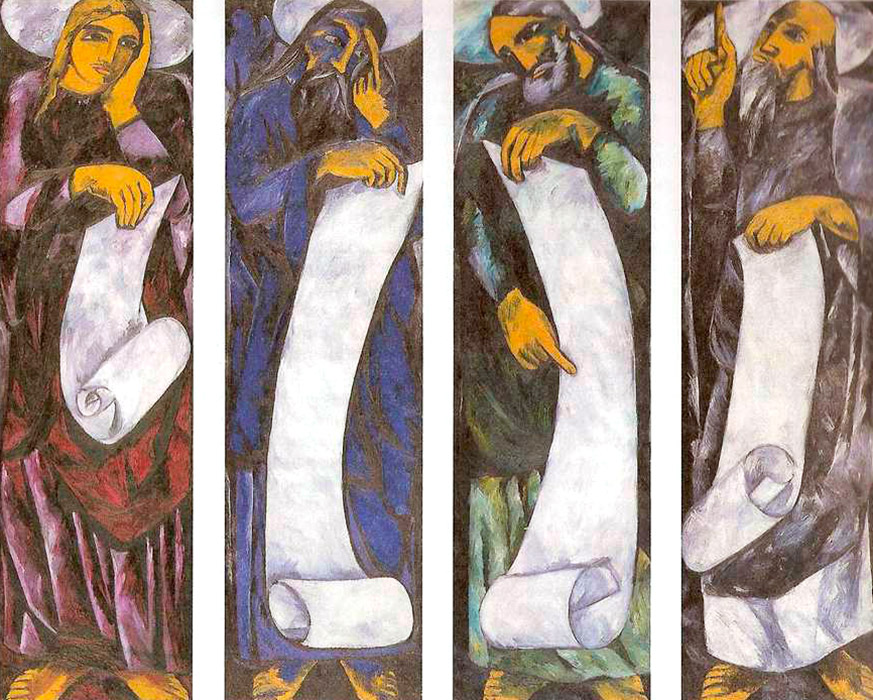 Natalia Goncharova's paintings can be placed in the category of neo-primitivism. They feature flexible expressiveness and decoration. The lines and shapes create a dynamic pattern that is defined by her trademark contrasts. Goncharova avoided the effect of volume and depth, preferring instead graphic techniques. / The evangelists (in four parts), 1911
Press photo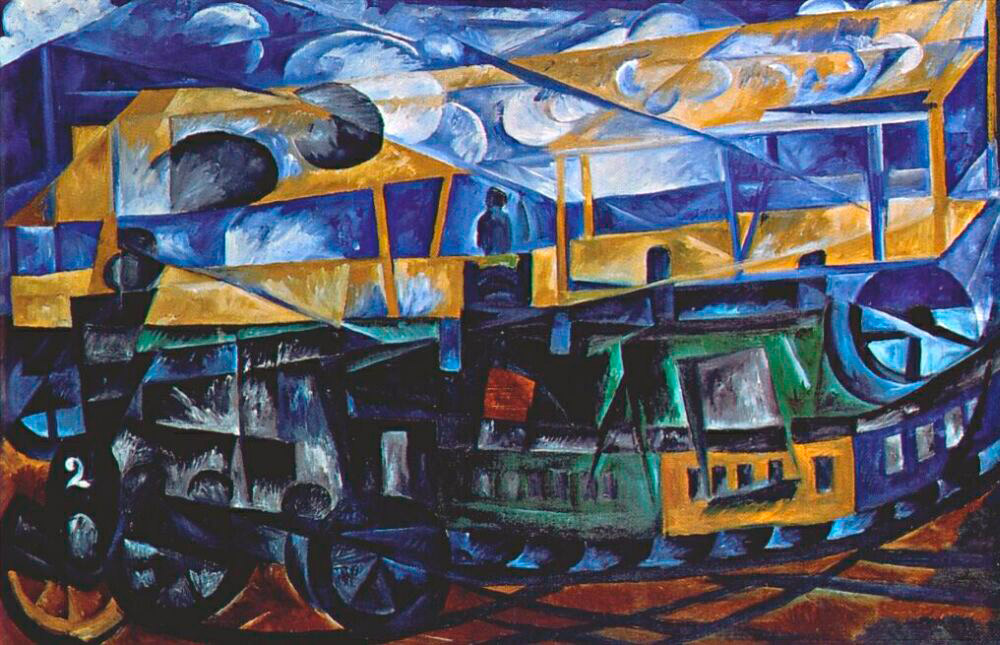 In 1910, the artist discovered cubism and futurism, particular features of which found her way into her art. These experimentations resulted in "Airplane over a train" (1913).
Press photo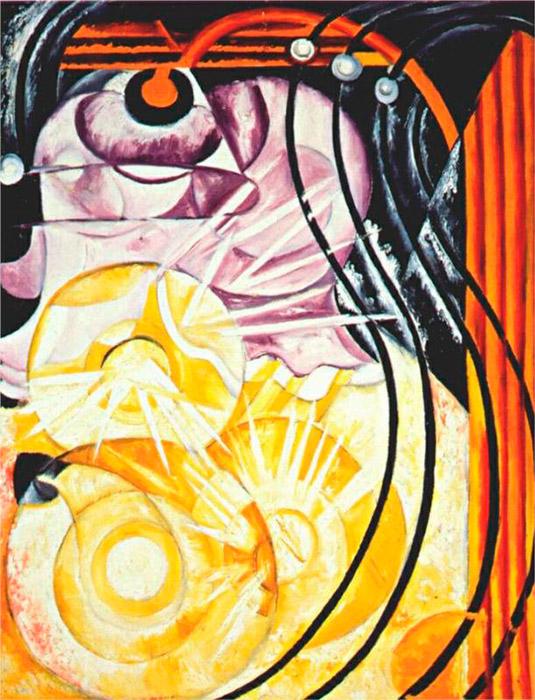 Later, Goncharova turned to Rayonism. Her husband, Mikhail Larionov, was the founder of this colorful movement. Rayonism was established on the combination of light spectra and light transmission. It gained its form in Goncharova's works and became incarnated in objects from her environment. / Electric lamp, 1913
Press photo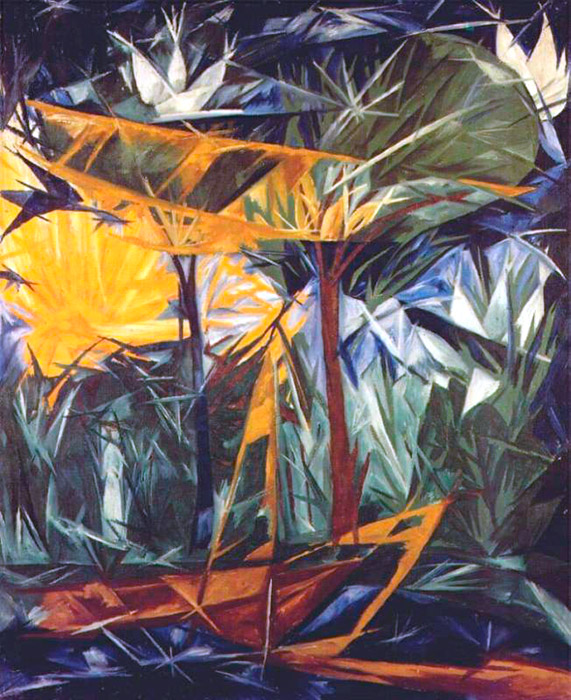 She used these same techniques to produce the painting "Forest" (1913) which is currently stored in the Thyssen-Bornemisza collection in Switzerland.
Press photo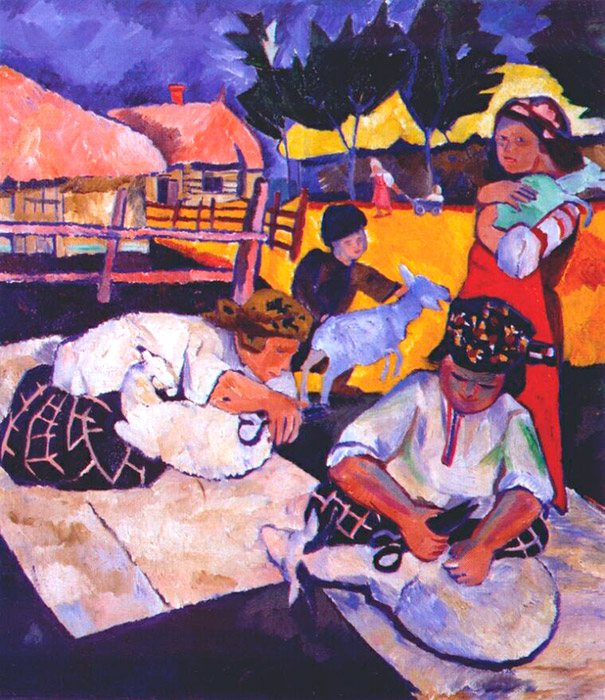 Starting in 1904, Natalia Goncharova' exhibitions were held in Germany, France, and England. At the same time, she and Larionov contributed in forming artistic organizations like "Bubnovy Valet" (Jack of Diamonds), the "Donkey's Tail" association, and "Target"./ Sheep shearing, 1907
Press photo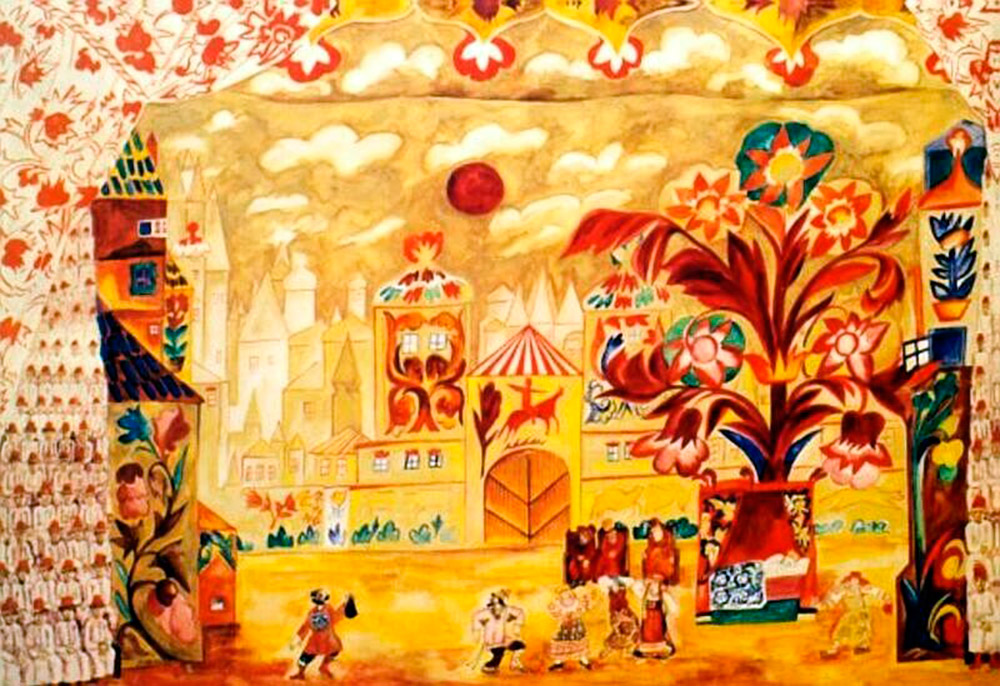 In 1914, the famous art critic and ballet impresario Sergei Diaghilev commissioned set sketches from the artist for his showing of Rimsky-Korsakov's "The Golden Cockerel". The theater debut in Paris went successfully. / The Golden Cockerel, 1914
Press photo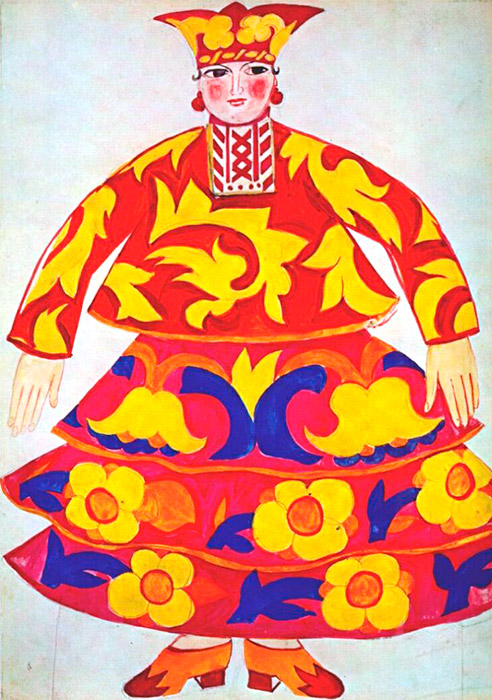 In the next year, Goncharova and her husband left Moscow. They decided to stay in Paris forever. Prior to Diaghilev's death, Goncharova developed new sets and costumes for his shows. Among her projects were Maurice Ravel's "Spain", Mussorgsky's "Night on Bald Mountain", and Stravinsky's "Firebird". / Russian woman's costume from "The Golden Cockerel", 1914
Press photo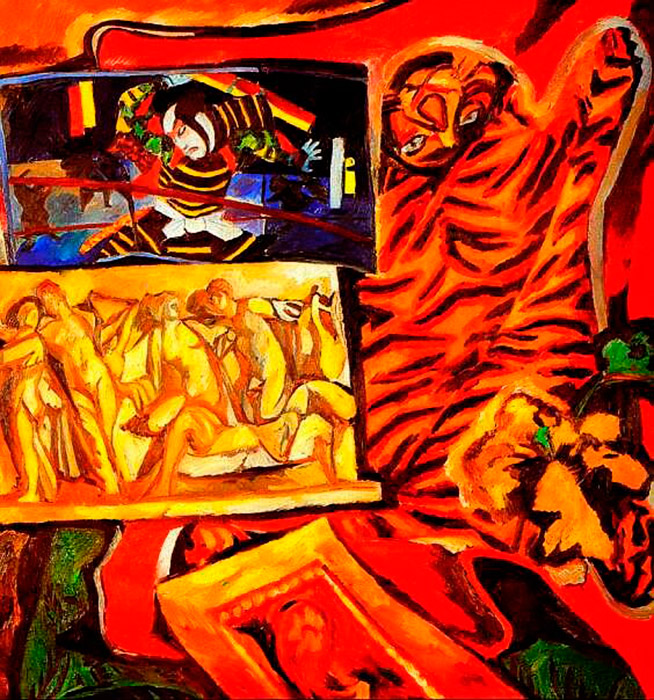 In the 1920s, Natalia painted a lot and worked on designing books and theater sets. In the 1950s, she created a series of still lifes and "cosmic" paintings. Natalia Goncharova died in Paris in 1962. / Still Life with a Tiger
Press photo
All rights reserved by Rossiyskaya Gazeta.
Get the week's best stories straight to your inbox
We've got more than 1,5 million followers on Facebook.
Join them!