Royal hunting traditions live on in Russia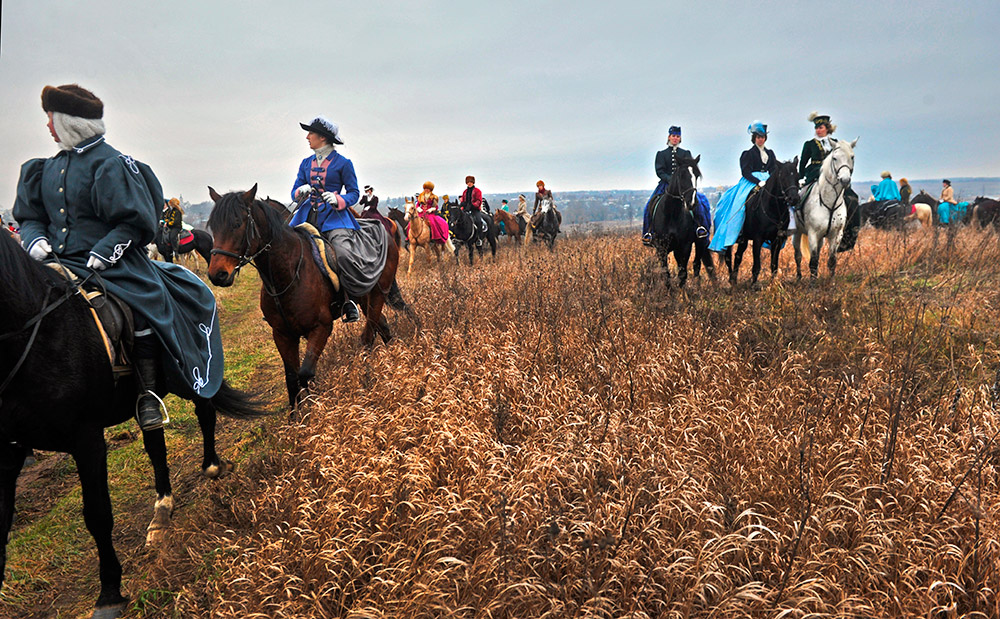 The essence of hunting with greyhounds or bloodhounds lies in that the senior huntsman directs the bloodhounds on the trail of an animal that has been chased out of the woods, swamp or meadow into an open area where the hunters are waiting with greyhounds. The greyhounds are released at the right moment from a leash that holds two or more dogs, and they pursue the bloodhounds and animal at a powerful gallop until the dogs catch their pretty. When the prey is caught, the hunter leaps off his horse and takes the prey from the dogs.
Artem Zhitenev/ RIA Novosti
Fancy-dress horse-riding events are held at the Avanpost Ranch in Mozhaysk, located in the Moscow Region. Anyone who is interested can partake in authentic hound hunting in the 19th-century style.
All rights reserved by Rossiyskaya Gazeta.