Flying aces perform loop-the-loops in the Russian sky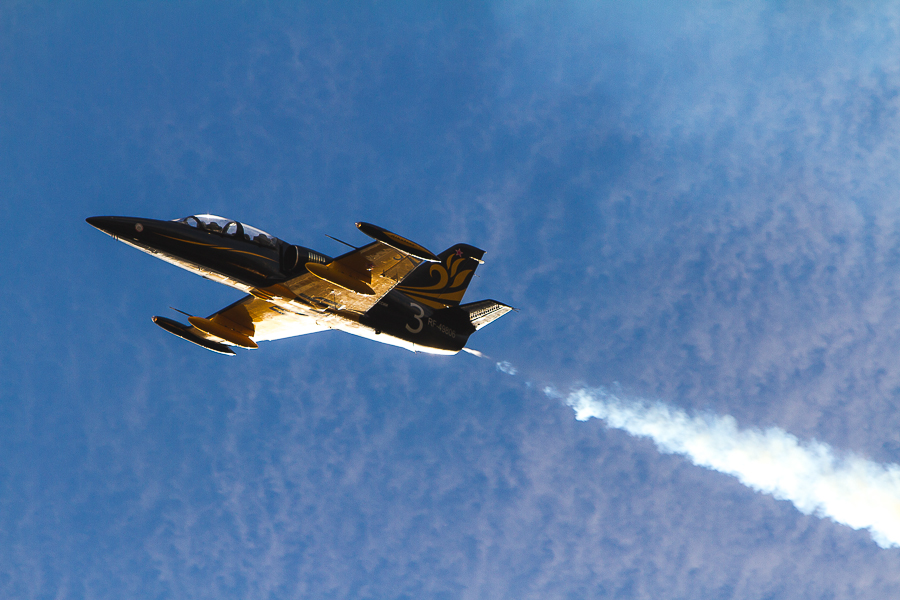 The airshow that the RUSS squadron gives its spectators is an unforgettable rollercoaster ride of complex piloting maneuvers.
Denis Maximov
RUSS is a flying aerobatic team. They perform death-defying tricks in the air with the greatest of ease: the loop-the-loop performed simultaneously by four planes, 360-degree turns in mid-air, and the vertical break maneuver in which the planes fly straight up and split their formation. Today, the RUSS squadron is a world-class team of ace synchronized pilots.
All rights reserved by Rossiyskaya Gazeta.
Get the week's best stories straight to your inbox
We've got more than 1,5 million followers on Facebook.
Join them!