Zorikto Dorzhiev's "Steppe Nirvana", a reflection of Buryatia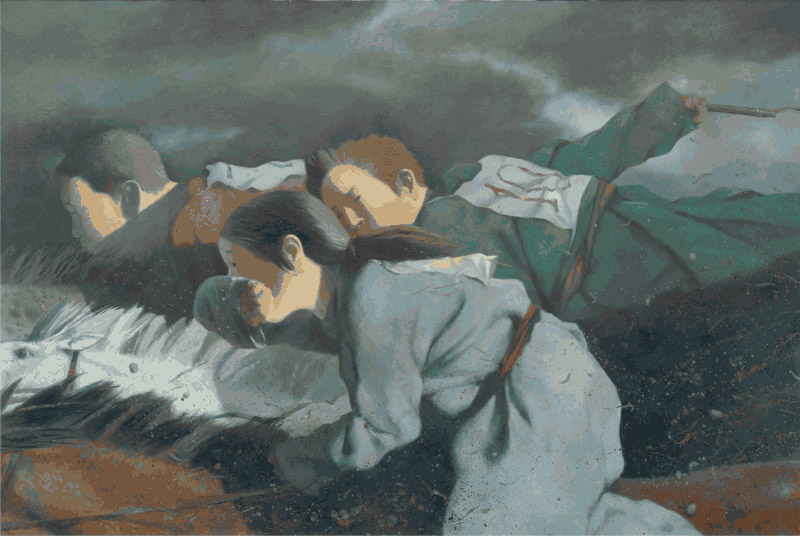 Before the 20th century, Buryats were nomads. They hunted and resided in yurts situated on the endless steppes. Buryats now live in cities, such as Ulan-Ude, the capital of Buryatia, where Zorikto was born in 1976. / Against time, 2012. Oil on canvas
Zorikto Dorzhiev
Buryatia's culture is exotic and unique, just like the artist Zorikto Dorzhiev and his works from the series "Steppe Nirvana". In it, Zorikto uses various techniques to create modern images in which a notable influence of ancient nomadic culture is also present. The Tibet House in New-York, US will showcase "Steppe Nirvana," an exhibit of works by the renowned Russian artist and sculptor Zorikto Dorzhiev that will run from December 18th through 27th.
All rights reserved by Rossiyskaya Gazeta.
Get the week's best stories straight to your inbox
We've got more than 1,5 million followers on Facebook.
Join them!