Russian book art from folk tales to the Pushkin's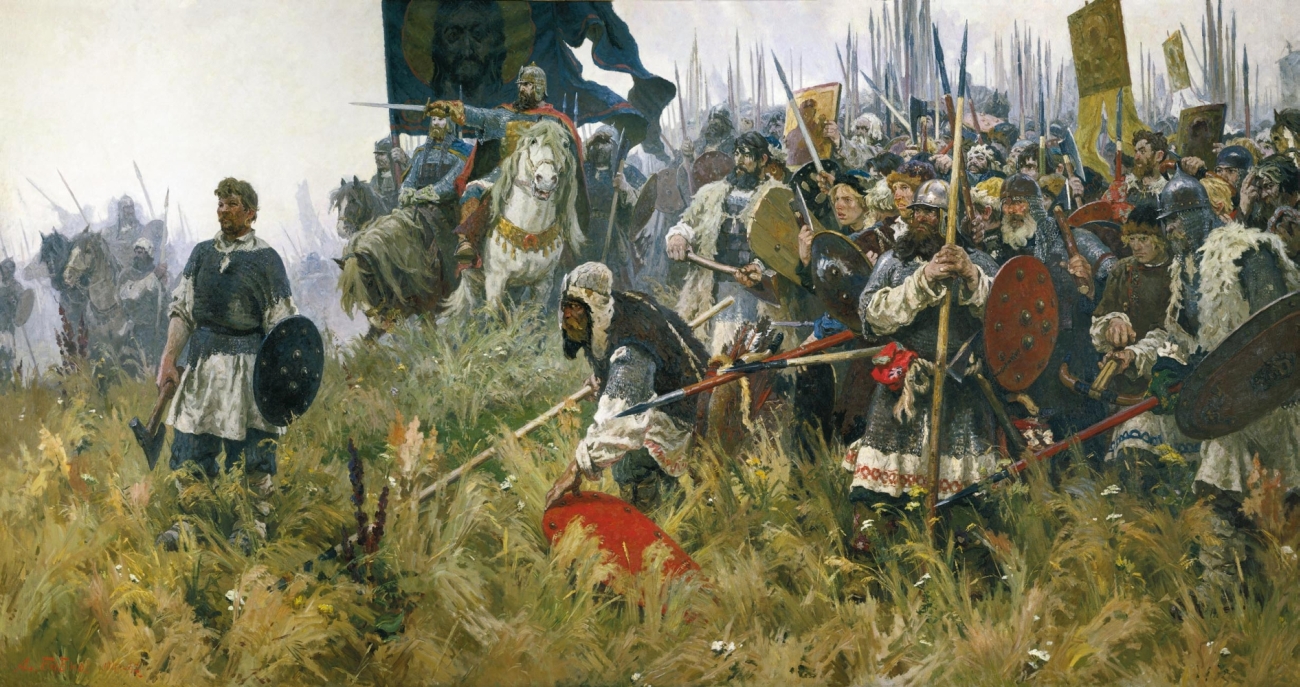 There are wonderful examples of this among Soviet illustrators, like, for instance, Alexander Bubnov, an artist whose name is synonymous with the epic patriotic painting "Morning on Kulikovo Field". It was written on the basis of Russian ballads in the heat of war.
Alexander Bubnov
Russian artists, including representatives of the so-called "large style"—Vasily Vasnetsov, Ilya Repin, Valentin Serov, Mikhail Nesterov, Nikolai Rerikh (Roerich), and later in Soviet times, Pavel Korin, Andrei Bubnov, Alexander Gerasimov, and many others—often "paid tribute" to Russian epics' illustration.
All rights reserved by Rossiyskaya Gazeta.