The Moscow Metro of the Future: top 10 new stations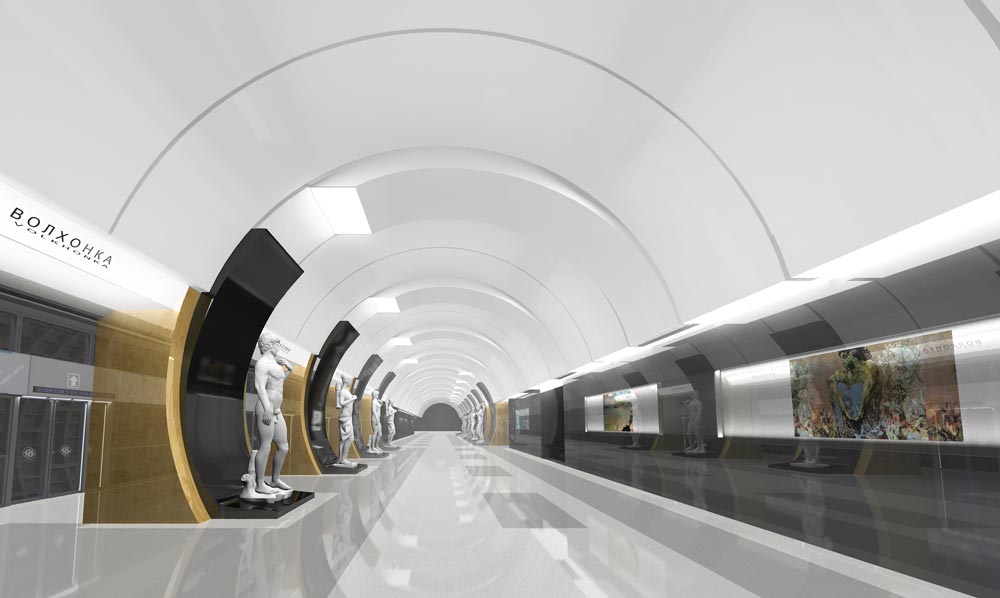 Volkhonka//Because of its proximity to the Pushkin Museum, architects developed one of the station's projects in the form of an exhibition hall: they will decorate the vestibule with exact impressions of sculptures or copies of paintings from the museum's collection. The station is named after one of Moscow's oldest streets, where the Volkonsky noble family's possessions and the Volkhonka drinking establishment were located at the end of the 18th century./Opening in 2018
stroi.mos.ru
Moscow is a rapidly expanding metropolis. The government plans to build another 20 metro stations by 2020. Even now, the Moscow Metro is the world's fifth most heavily used rapid transit system. RBTH has selected the 10 most interesting new stations that will open in coming years.
All rights reserved by Rossiyskaya Gazeta.
Get the week's best stories straight to your inbox
We've got more than 2 million followers on Facebook.
Join them!