Moscow's 9 most unusual houses
Moscow is home to some truly bizarre and eccentric buildings: gloomy castles straight out of gothic novels, buildings made of construction debris, and an egg-house. RBTH selected nine of the most impressive buildings in Moscow and presents the most interesting titbits about each of them.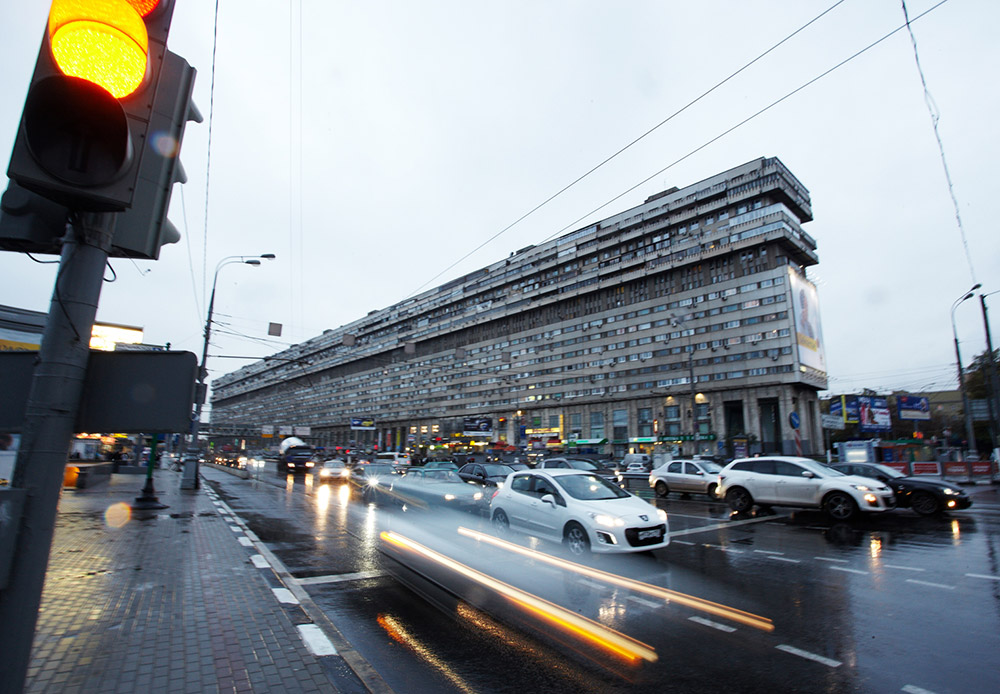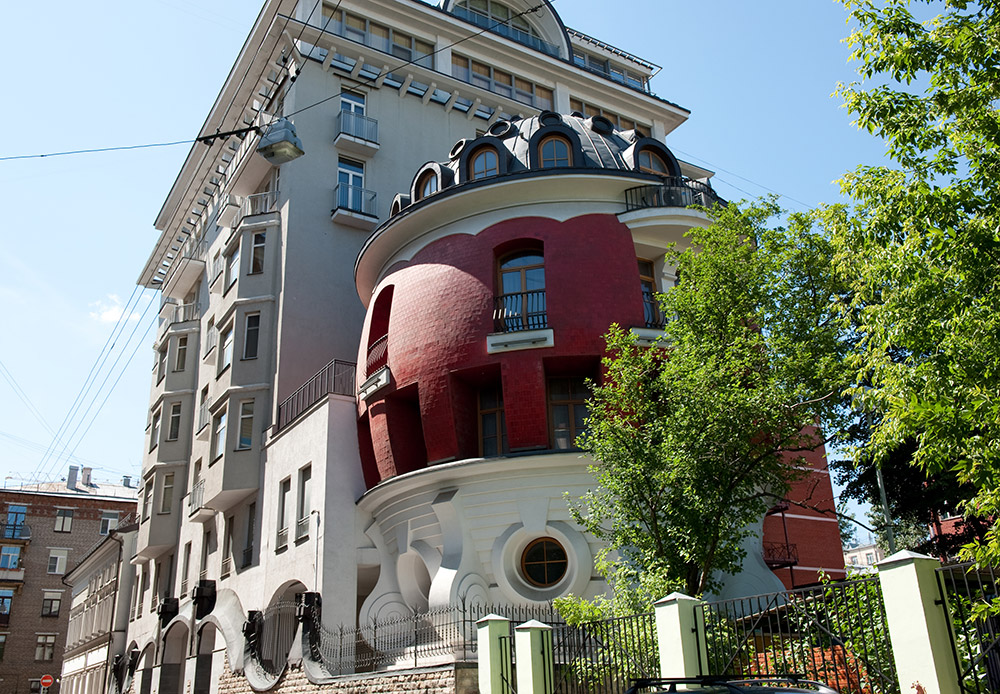 Egg House. 1/11 Mashkova Str. // Moscow has always been famous for its crankiness and sweeping gestures, including architecture. One of the most striking and outrageous examples is the "Egg House". Originally planned to be built in Bethlehem as a maternity ward, it was eventually put up in Moscow. Outwardly, it resembles a giant copy of a Fabergé egg. It is the only such house in the world.
Lori / Legion Media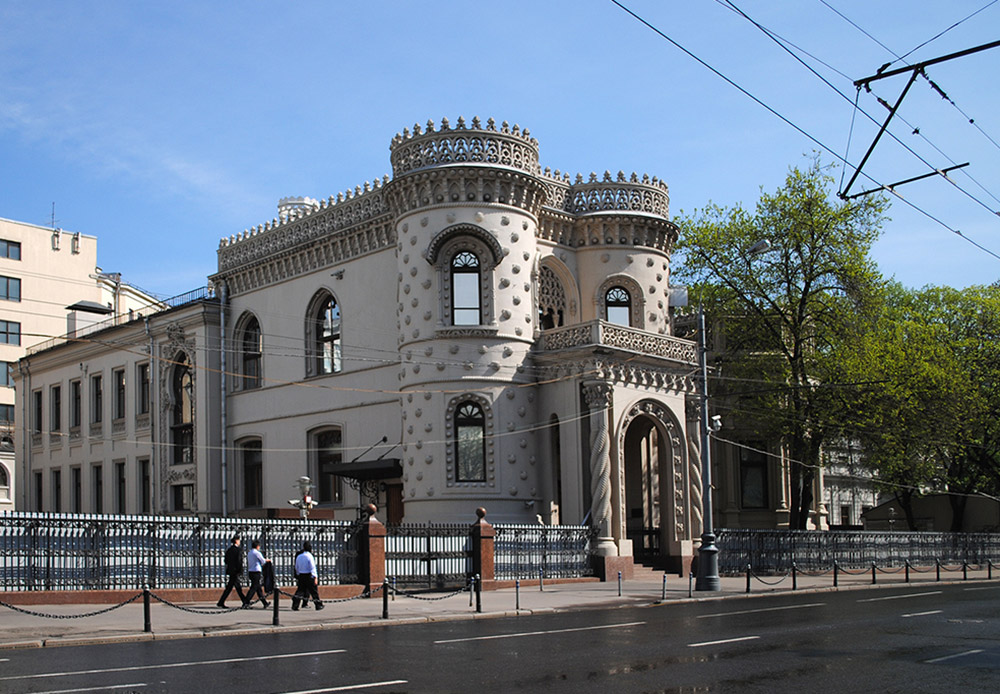 Arseny Morozov Mansion (Reception House of the Russian Government), 16 Vozdvizhenka // This house was built in 1899 by order of young millionaire, dandy, and merchant family heir Arseny Morozov on a plot of land given to him by his mother on his 25th birthday. Even at the construction stage, the house, which was executed in a Moorish style unprecedented for Moscow, became the butt of ridicule and criticism. When it was finished, legend has it that his vexed mother's words were: "Only I used to know that you're a fool, now the whole of Moscow will know!"
Lori / Legion Media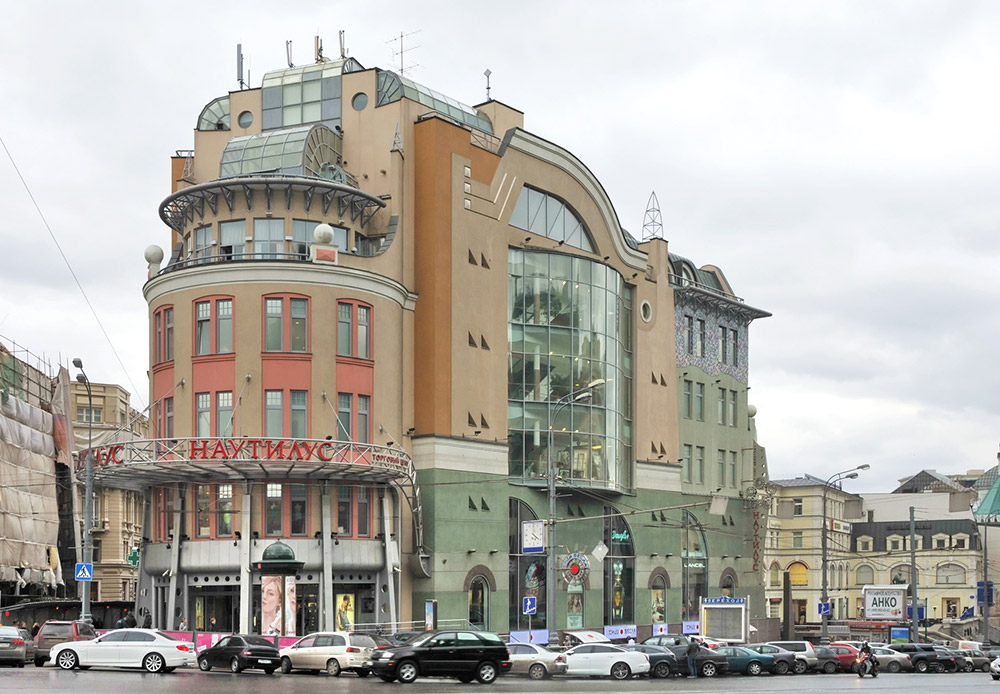 Nautilus Trade Center, 25 Nikolskaya Str. // In the early 2000s, this mall became Moscow's new "Morozov Mansion" — lambasted by everyone for its vulgarity. The pretentious postmodern architecture seems to jut out of an edifice on one of Moscow's oldest streets, but the place once sited the Vladimir Gates of the Kitai-Gorod Wall and the Chapel of St. Panteleimon — buildings that were also rich in gaudy architectural details. Furthermore, the region was always a hotbed of commerce, for which reason a shopping center is quite apropos. Who knows, maybe in future Nautilus — like Morozov's house before it — will become a feature of classic Moscow architecture.
Lori / Legion Media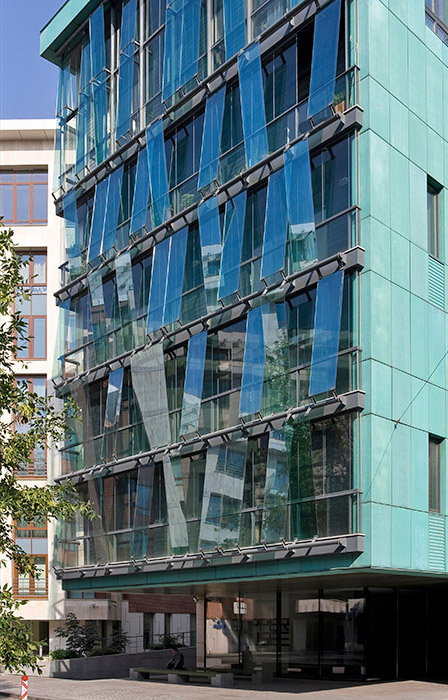 Copper House, 3 Butikovsky Lane. // Built within the "Golden Mile," historically the most expensive area of Moscow, this three-block residential house of 20 apartments was admitted to the Moscow Museum of Architecture's collection of finest buildings in 2003-2004. It is faced with prepatinated copper plates and is one of the most expensive blocks in Moscow.
Lori / Legion Media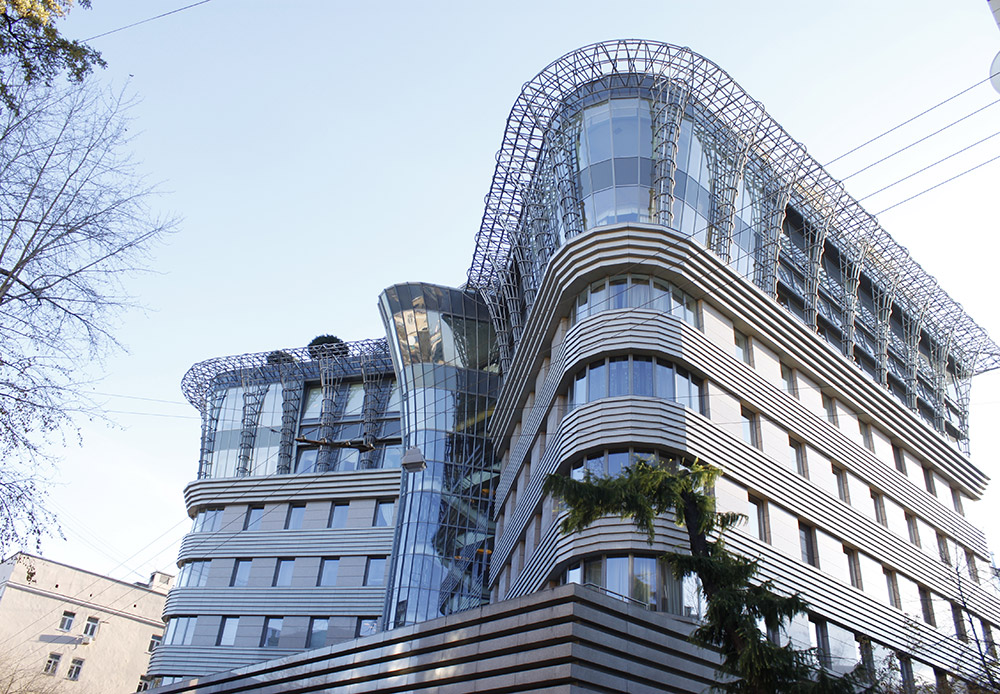 Stolnik House, 5 Maly Levshinskiy Lane. // Stolnik stands among the old lanes of Arbat Street, still home to places where Pushkin once resided. This residential house made of glass and metal literally explodes the architectural environment. However, there is something vaguely classical about it, namely the three-part symmetric layout and "Corinthian column" motif.
Lori / Legion Media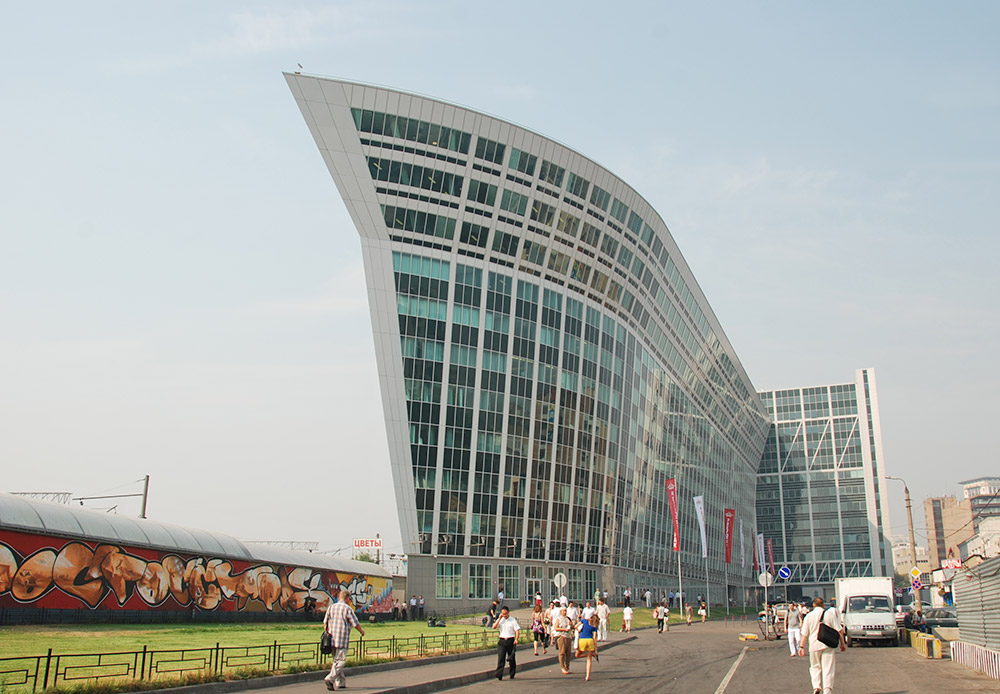 Kitezh Business Center, 3-7 Kievskaya Str. // This business center resembles the Titanic. The unique shape is the result of the complex internal structure — many of the shafts and stairwells are inclined and curved. Such a project would be beyond many architects, but Dmitry Bush has been building stadiums and ice rinks in Russia for many years.
Lori / Legion Media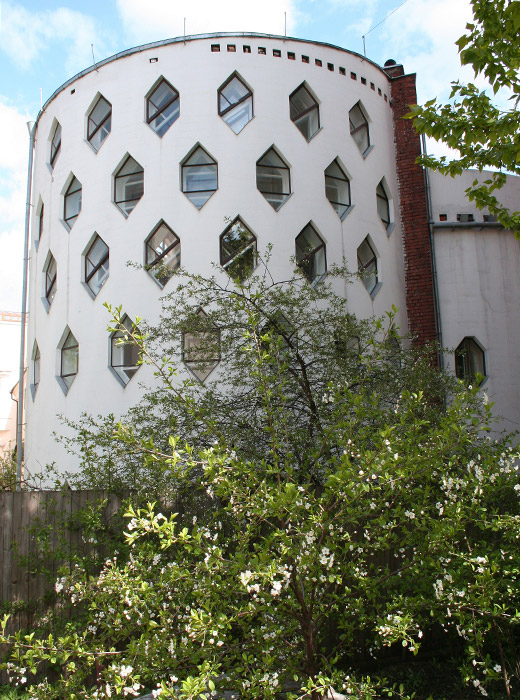 Melnikov House, 10 Krivoarbatsky Lane. // This single-unit house, built by the great Soviet avant-garde architect Konstantin Melnikov for his family, is today an architectural monument of national significance. It is unique for its shape — two intersecting cylinders each truncated by a third of its radius — and its hexagonal window apertures encircling the entire circumference of the building. There are 60 windows in total, while the apertures in the walls number more than 130 — all stuffed with brick and construction debris (not a single wheelbarrow of waste was removed from the site!), but able to be unblocked to create a new window anywhere in the walls. Melnikov placed such windows in all the walls so that his hand never overshadowed a blueprint in his studio. The internal area of the house is very modest — a mere 2691 ft². Melnikov's descendants live here to this day.
Lori / Legion Media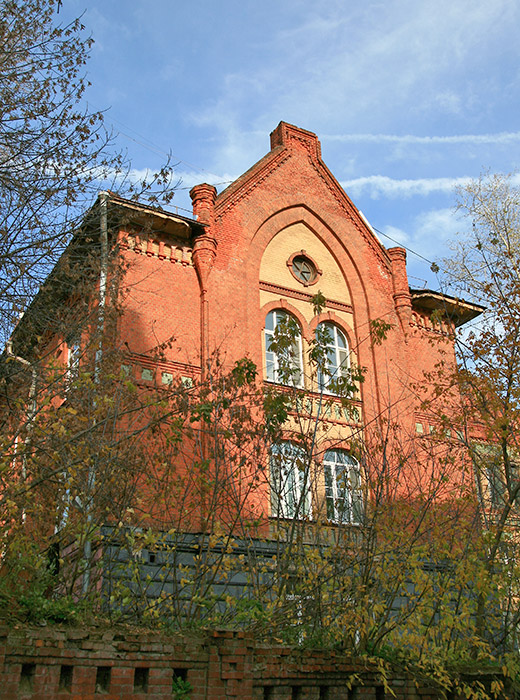 Department for Brain Research of the Neurology Center under the Russian Academy of Sciences, 5-7 Obukha Lane. // Built in 1914 in the era of art nouveau, this building is a former Evangelical hospital for the poor. In Soviet times, it housed the Brain Institute, which primarily studied the brains of prominent (and deceased) state and public figures: Lenin, Mayakovsky, Landau, Sakharov, Michurin, Gorky, and others. Of all the houses in Moscow, this building most resembles a gloomy castle from a gothic novel or vampire legend, especially in overcast weather.
Lori / Legion Media
All rights reserved by Rossiyskaya Gazeta.