Kommunalka: A soviet ideal of public housing that never came true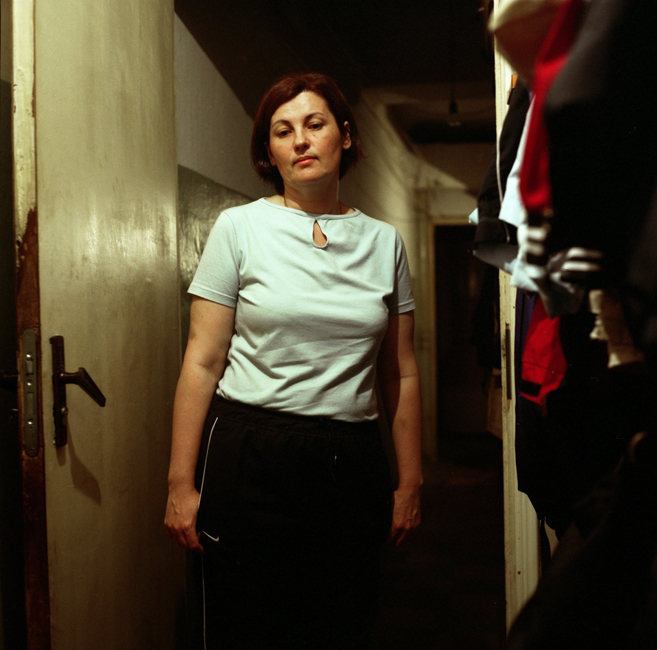 Marina, a nurse and a divorced mother of one son, poses for a picture in the corridor of her communal apartment. She says her everyday reality at home includes struggling with neighbors over utility bills and other conflicts. For example, one neighbor is an alcoholic who permanently hosts parties for his drunk friends. Marina says her modest income does not allow her the opportunity to leave this place.
Max Sher / Anzenberger
There is a basic common motif to the Kommunalka project, the story of a failed experiment that began with the dreams of the Bolsheviks in 1917; shared bathrooms, WCs and hallways were more than just a compromise necessitated by a lack of space.