Russia's East border from a Chinese perspective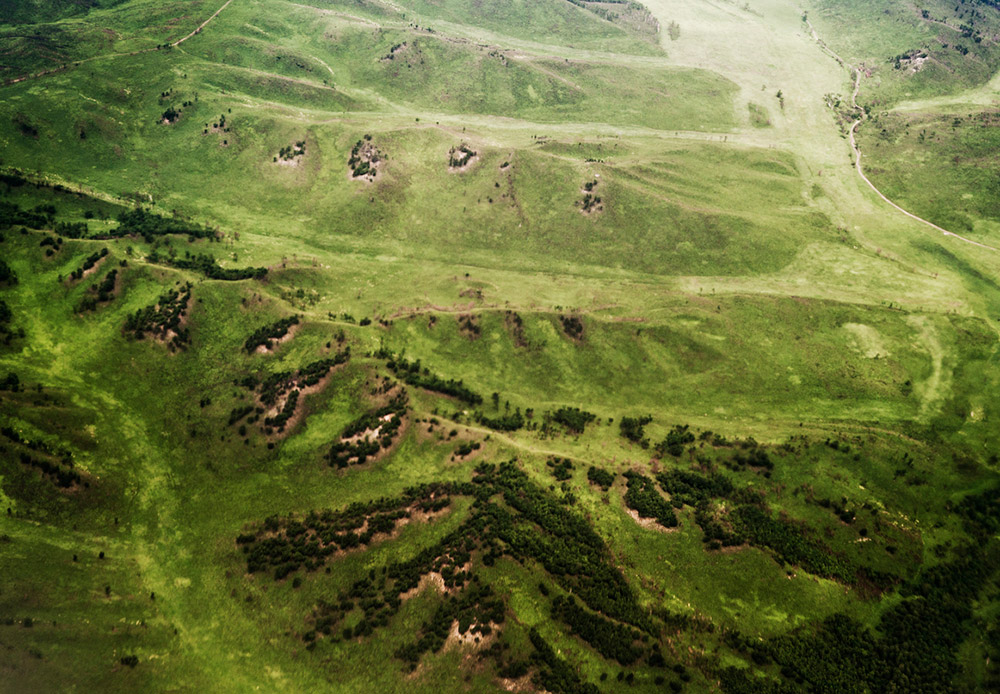 The Chinese photographer Hai Zhang set off to the border between Russia and Asia where he created his project entitled "Border Area". People are at the center of attention: passers-by, farmers, workers, soldiers, and children. When put together, they make up an image of Russia on the border of completely different cultures. // Aerial view of the nature landscape in the Russian Far East close to Blagoveshchensk
Hai Zhang
The Chinese photographer Hai Zhang set off to the border between Russia and Asia where he created his project entitled "Border Area". People are at the center of attention: passers-by, farmers, workers, soldiers, and children. When put together, they make up an image of Russia on the border of completely different cultures.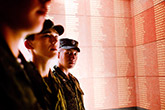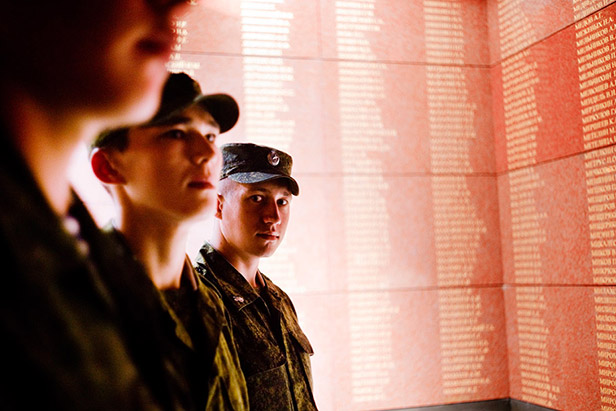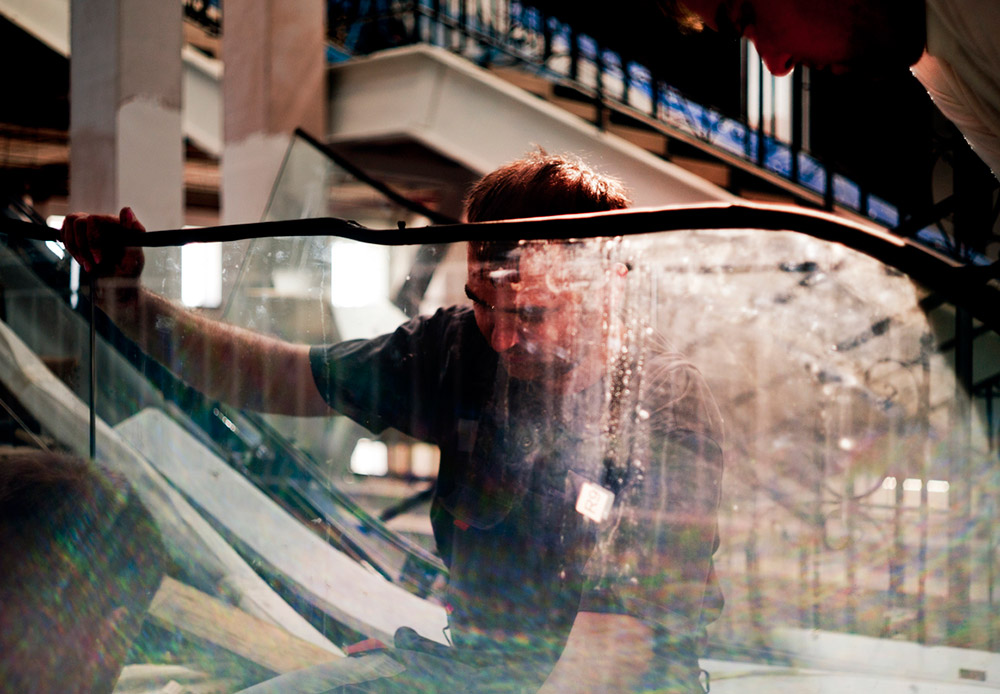 Russian technicians working on one of new shopping mall projects invested by Kuafu Group owned by a Chinese businessman, Mr. He.
Hai Zhang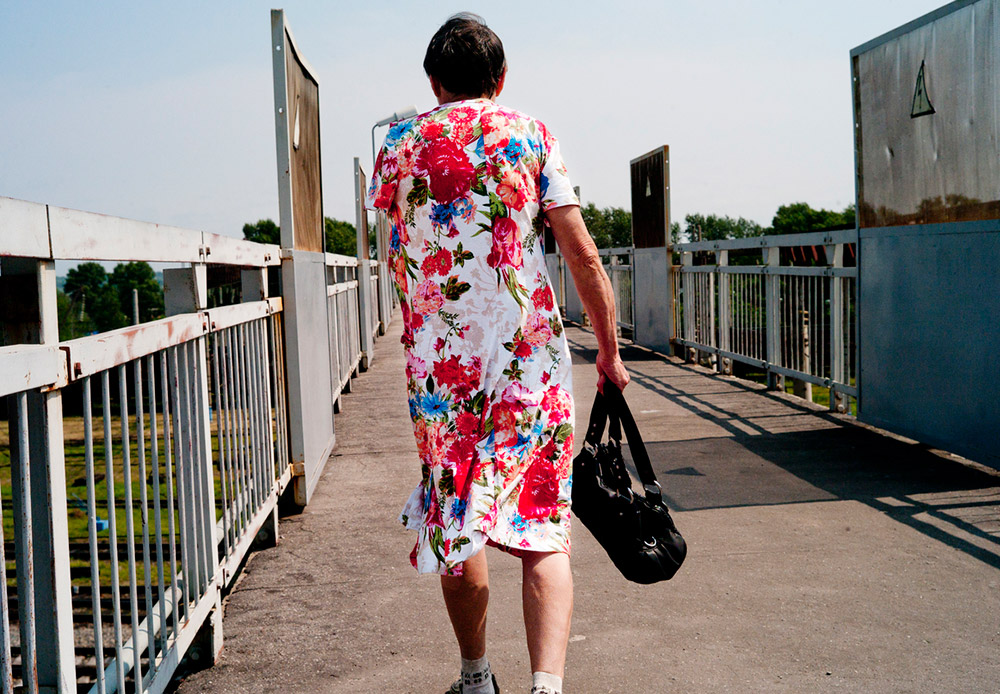 Pedestrian bridge over the railway tracks at train station at Zavitinsk District
Hai Zhang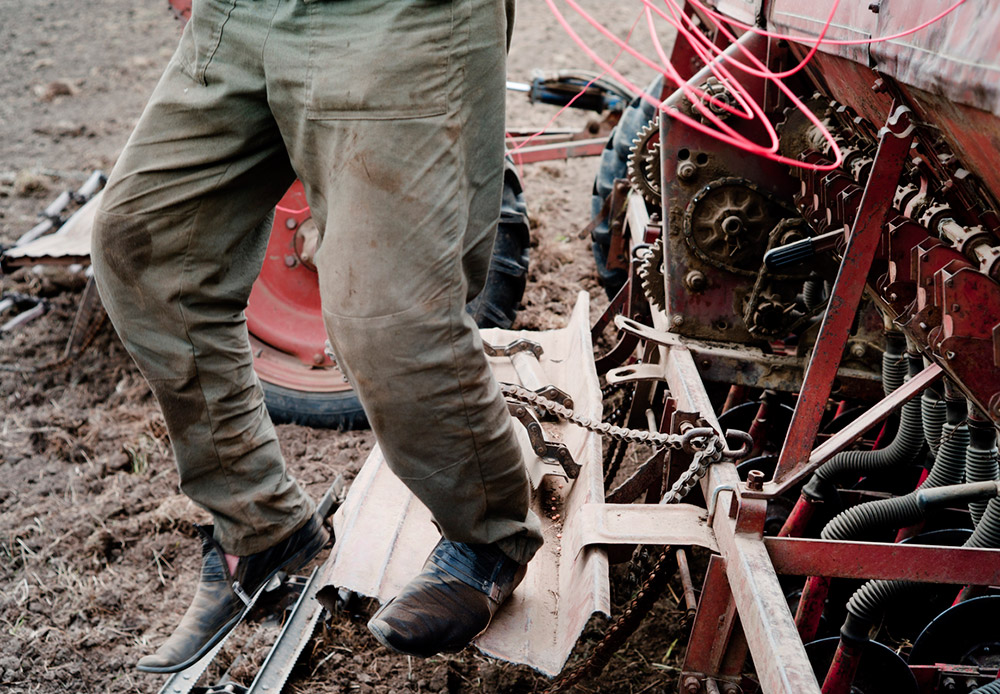 North Korean guest farmer working at the soybean field in Zavitinsk District
Hai Zhang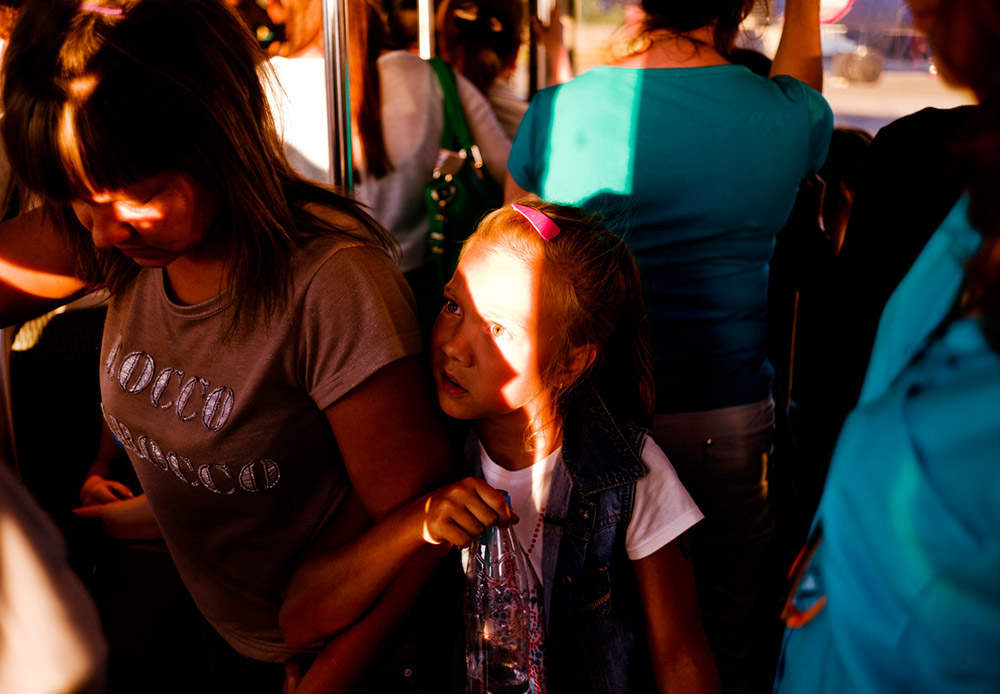 A Russian family en route to board the flight to Blagoveshchensk
Hai Zhang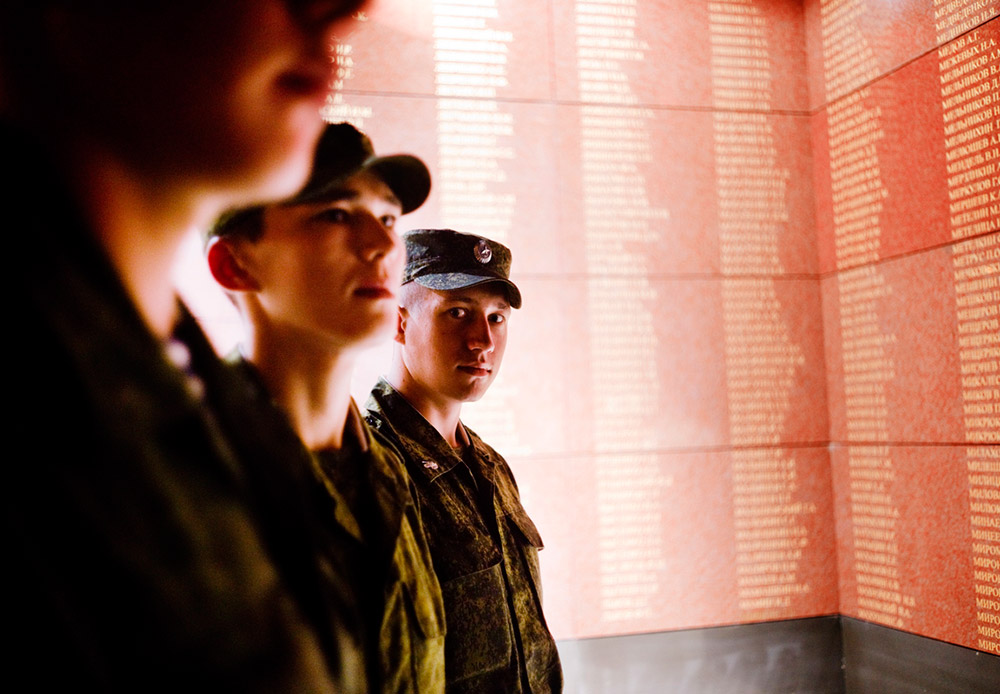 Every year on June 22, 4:00 AM, the Russian people hold ceremony to remember the Nazi German's invasion on June 22, 1941. The young soldiers gathered at the World War II Memorial of Blagoveshchensk
Hai Zhang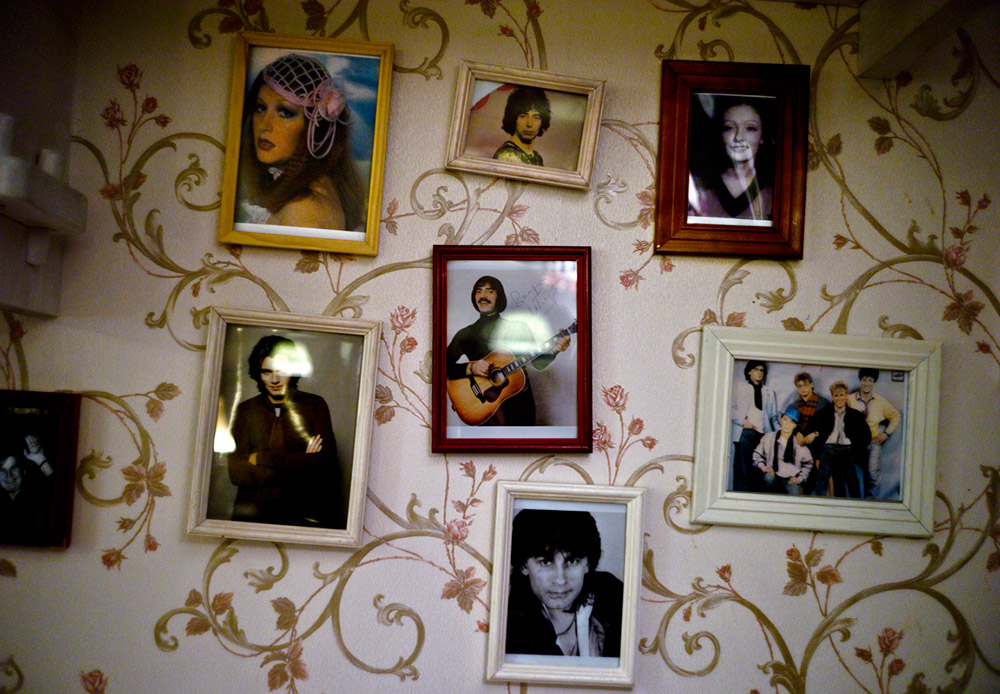 Pictures of Russian pop song singers on the wall of a local Russian restaurant
Hai Zhang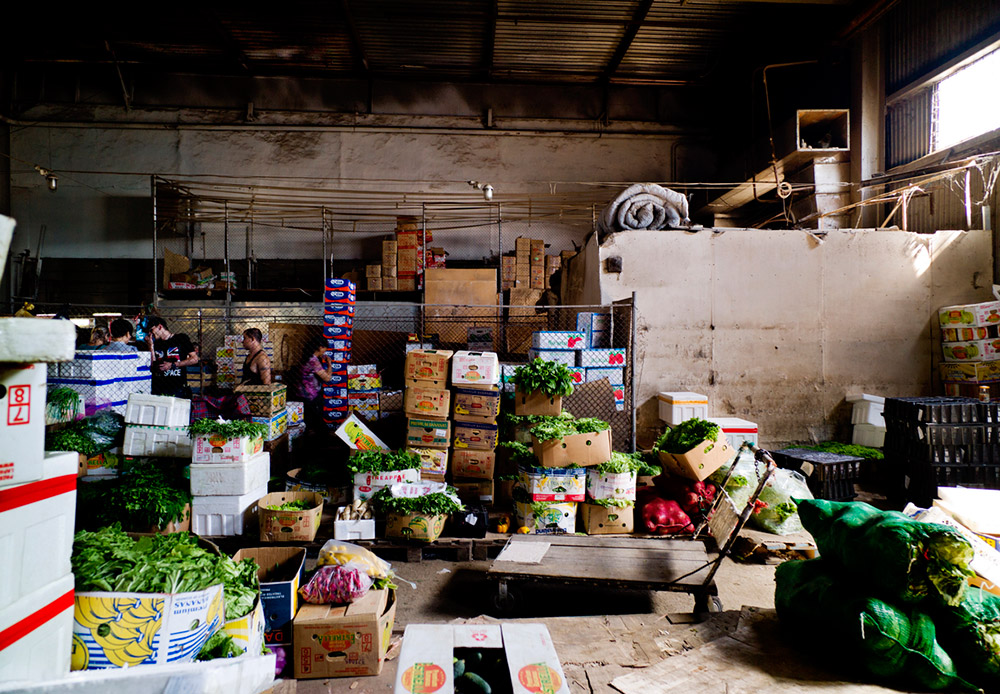 The Friendship Market is the largest produce wholesale market in Blagoveshchensk. There are around 100 vendors from China, Tajikistan and Uzbekistan trade in the market. Fresh vegetable and fruit come in from China and neighboring countries daily
Hai Zhang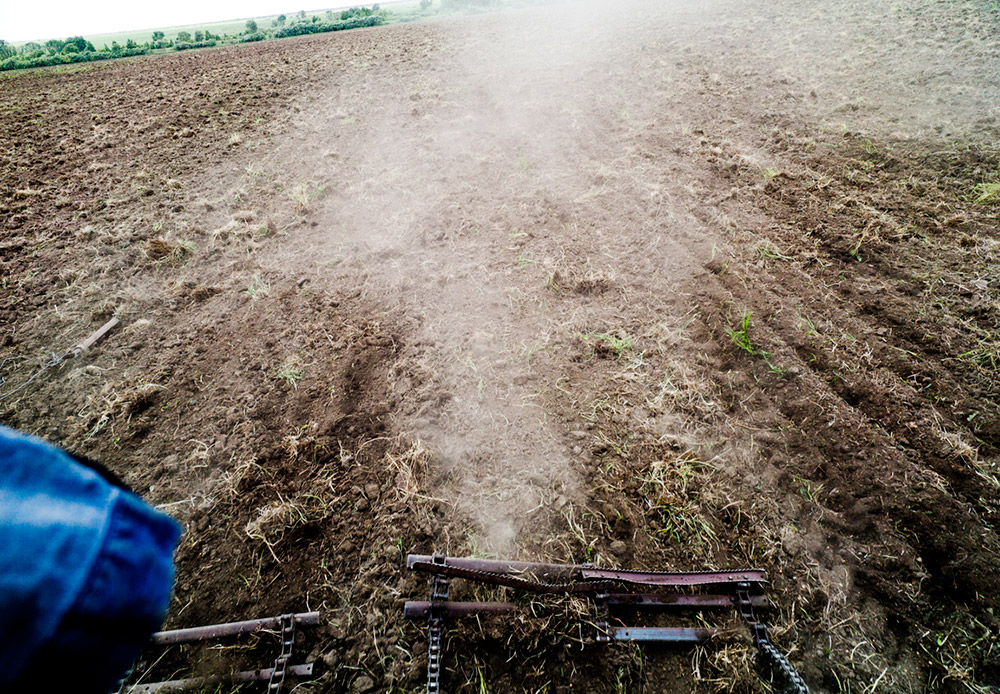 A soybean field in Zavitinsk District where seven North Korean guest farmers work
Hai Zhang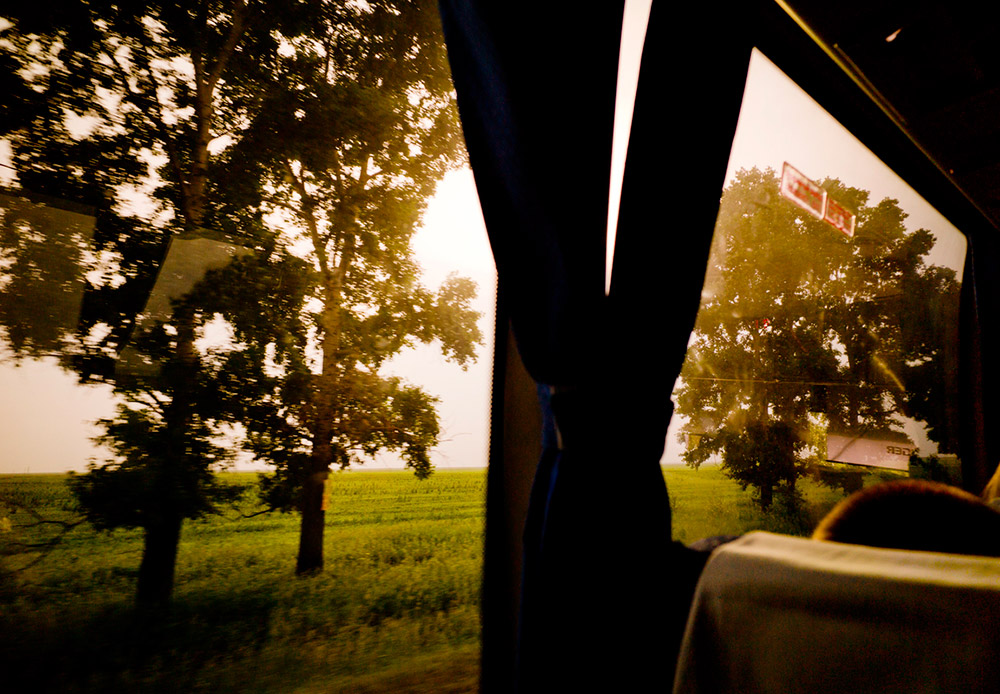 On the bus en route back to Blagoveschensk from Zavitinsk District
Hai Zhang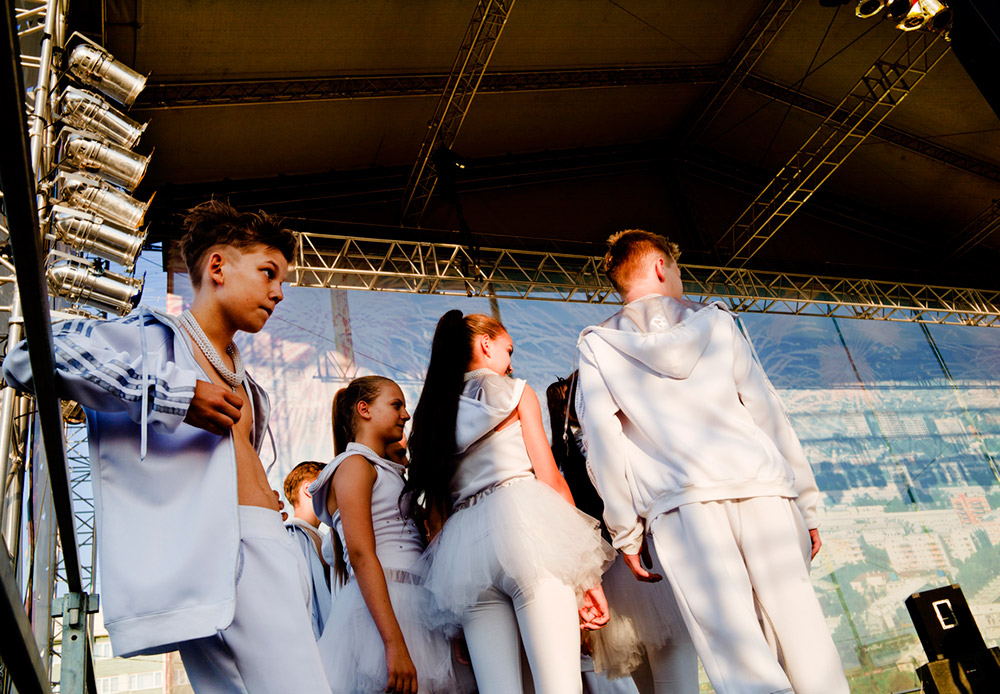 On June 28, the city of Blagoveshchensk hosted a monumental ceremony at the Lenin Square to celebrate the graduation of the high school students. The local kids were waiting for their turn to perform on the stage.
Hai Zhang
Get the week's best stories straight to your inbox
We've got more than 2 million followers on Facebook.
Join them!