Instaweek: Crisis in Ukraine and Russian fans at the World Cup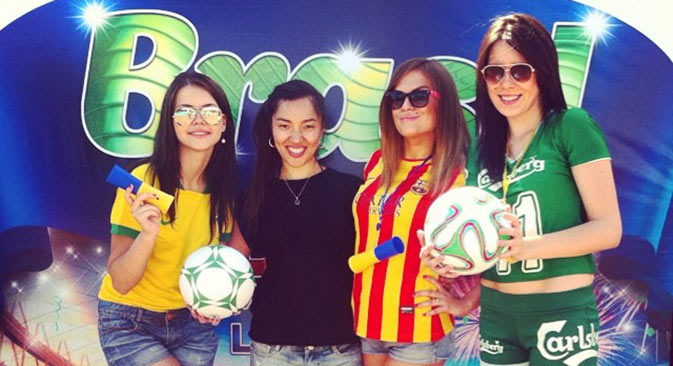 RBTH presents a news digest based on Instagram photos from Russia. In this week's edition, there's Hodor from The Game of Thrones, the best-dressed from the Moscow Film Festival, the Ukrainian crisis, FIFA World Cup and Russian fans.
BP analysts predict that global reserves of oil and gas have only a few more decades to last. According to the experts, who aired their prognosis at the recent World Petroleum Conference in Moscow, shale oil offers a viable alternative to the country, predicting that by 2035 Russia will be producing 800,000 barrels daily.
Ukrainian President Petro Poroshenko undertakes his first steps to regulate the crisis in his country.
The 2014 FIFA World Cup began in Brasil. Fans from all over the world, including Russia, are ready to support their teams.
On Thursday, June 19, 36th Moscow International Film Festival opened. Here are some photographs of the best-dressed Russian actresses.
Irish actor Kristian Nairn, who plays Hodor on The Game of Thrones, attended the festival.
Kino's frontman Viktor Tsoi, who died in a tragic accident almost 25 years ago, continues to be the main star of Russian music. He would have been 52 on June 21. He is the only rock star who is recognized on a national scale. This is what Tsoi's memorial wall on Moscow's Stary Arbat Street looks like.
All rights reserved by Rossiyskaya Gazeta.