Instaweek: Putin's speech and the ban on profanity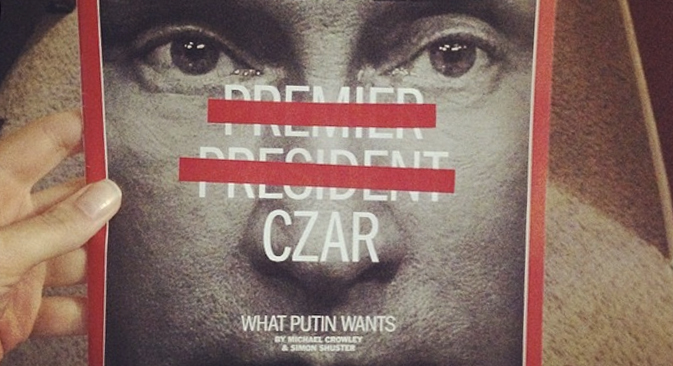 RBTH presents a news digest based on Instagram photos from Russia.
On July 1, Russian President Vladimir Putin gave a speech at a Moscow gathering of ambassadors and permanent representatives of the Russian Federation. The meeting's topic was concerned with defending Russia's national interests and strengthening the foundation of international relations. Many media sources talk about Vladimir Putin's important role in the world, including foreign media. This is what the May 2014 cover of Time magazine looked like.
The flow of refugees from Ukraine continues to rise. Here refugees are pictured at the Russian border.
The refugees from Slavyansk.
A humanitarian aid collection to help Ukrainian refugees in the Russian city of Novoshakhtinsk (the city is located in the Rostov region on the Russian-Ukrainian border).
This is a photo of a journalist killed in Ukraine, First Channel cameraman Anatoly Klyan. He was killed on the night of June 30 after Ukrainian military forces fired on the bus he was riding with other Russian journalists and the mothers of soldiers when the bus was located in a military zone in the southeast of the country.
Before amendments to the law "On state language" come into effect, Russian poets read works laden with curse words from Russian classic literature in Saint Petersburg.
All rights reserved by Rossiyskaya Gazeta.