Eid al-Fitr in Russia, feast of breaking the fast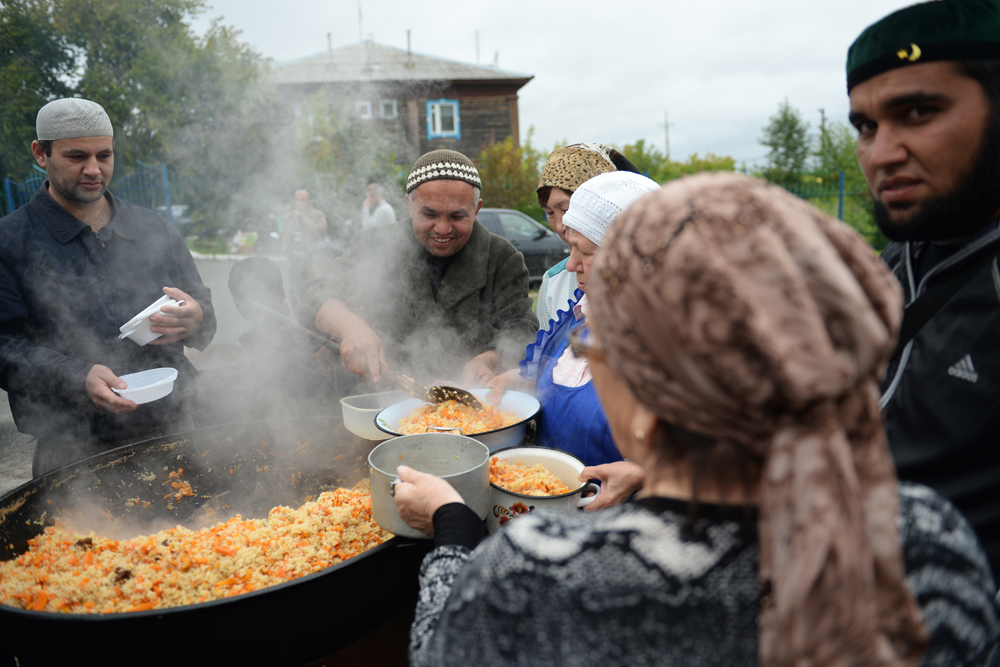 The festival of Eid al-Fitr lasts for three days. During the holiday believers call in on each other, give presents, hold feasts, visit the graves of loved ones, and give money to the poor.
Ria Novosti/Pavel Lisitsyn
Monday, 28 July saw the offering of solemn prayers in all Russian mosques in honor of the holiday of Eid al-Fitr.