10 poetic autumn landscapes by Russian artists
Summer is over, but it's not a cause of being gloomy. Russian autumn can amaze anyone with its beauty. That is why it inspired a lot of Russian artists.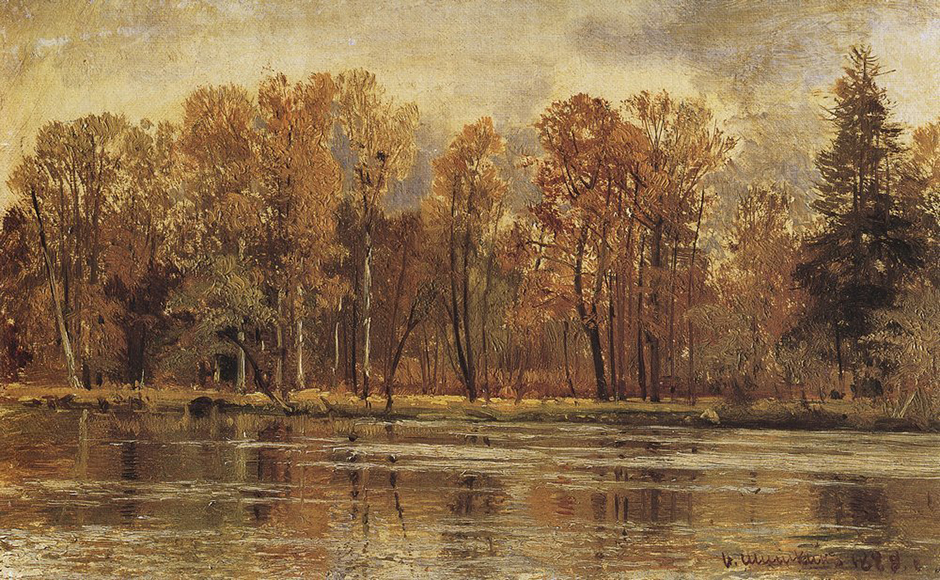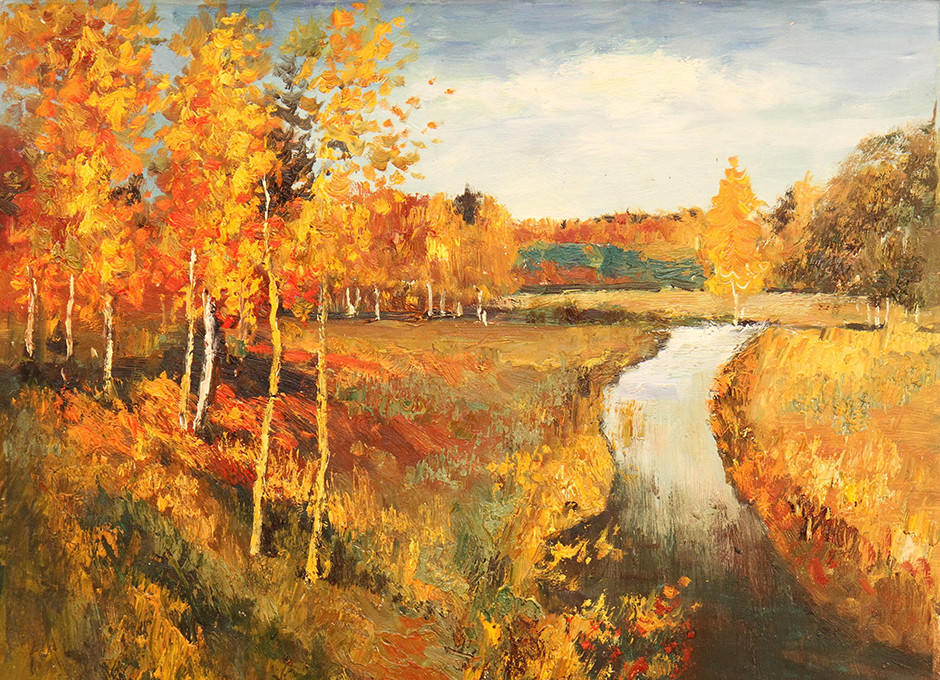 Isaac Levitan simply loved painting the fall — in all he painted more than 100 autumn landscapes. His «Golden Autumn» is the most popular of them. // Isaac Levitan «Golden Autumn», 1895
Isaac Levitan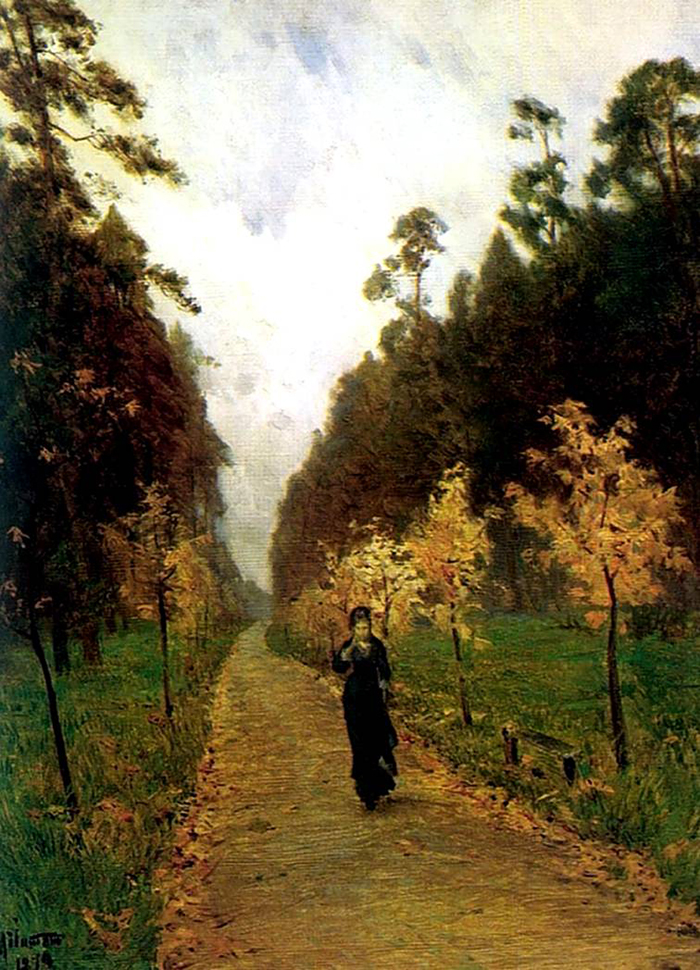 «Autumn Landscape. Sokolniki» is a unique landscape by Levitan, which depicts a woman strolling through a park. What's interesting is that the figure of the woman was not painted by Levitan himself, but his friend, the painter Nikolai Chekhov, brother of Anton Chekhov. // Isaac Levitan «Autumn Landscape. Sokolniki», 1879
Isaac Levitan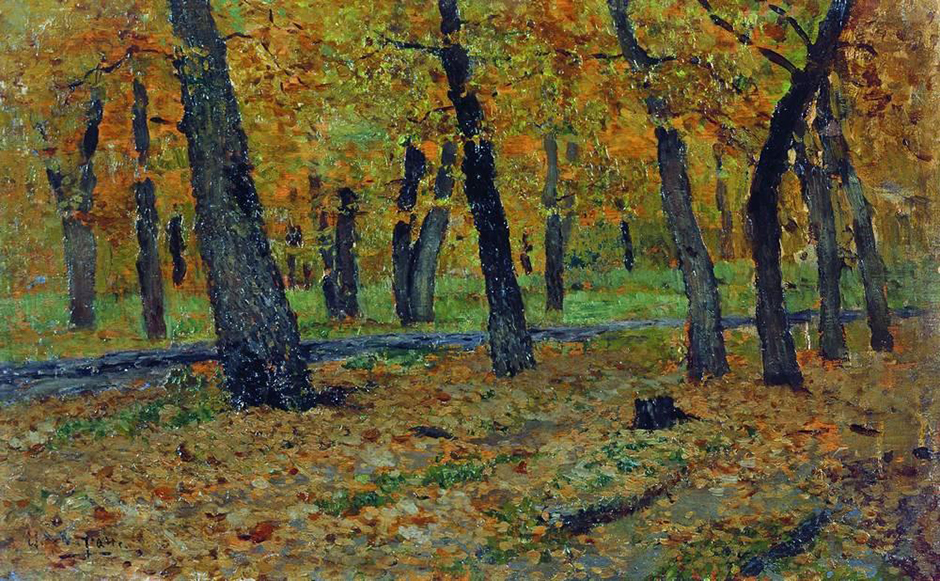 For Levitan, the late 1870s was one of the most difficult periods of his life. An 1879 decree forbade Jews from living in Moscow, and Levitan was evicted to Saltykovka, where he produced this landscape. // Isaac Levitan, «Oak Grove. Autumn», 1880
Isaac Levitan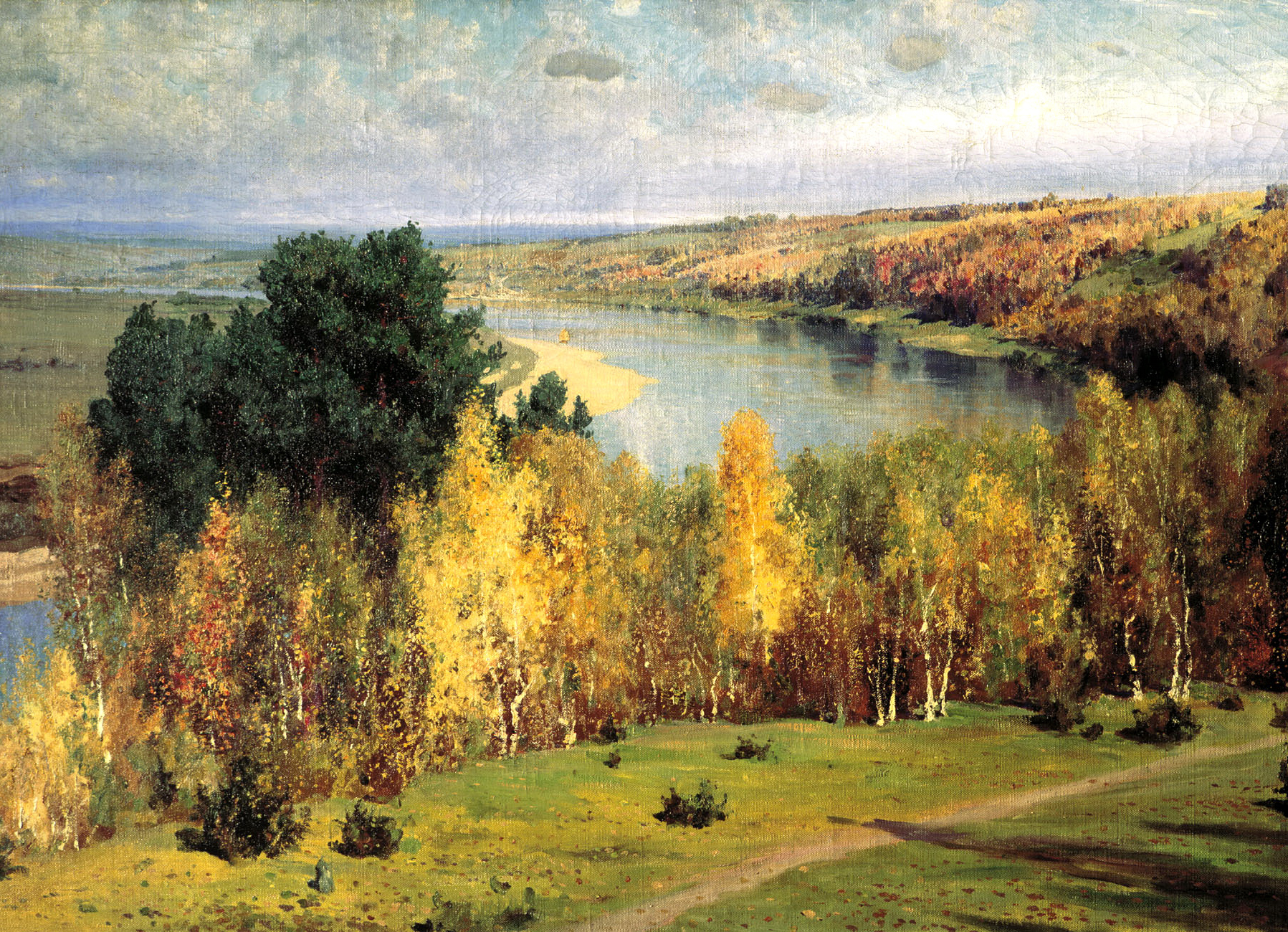 Many of the paintings by Polenov depict intimate places where he lived for a long time, including the banks of the Oka river. His painting «Golden Autumn» is no exception, and ranks as one of the artist's most important works. // Vasily Polenov, «Golden Autumn», 1893
Vasily Polenov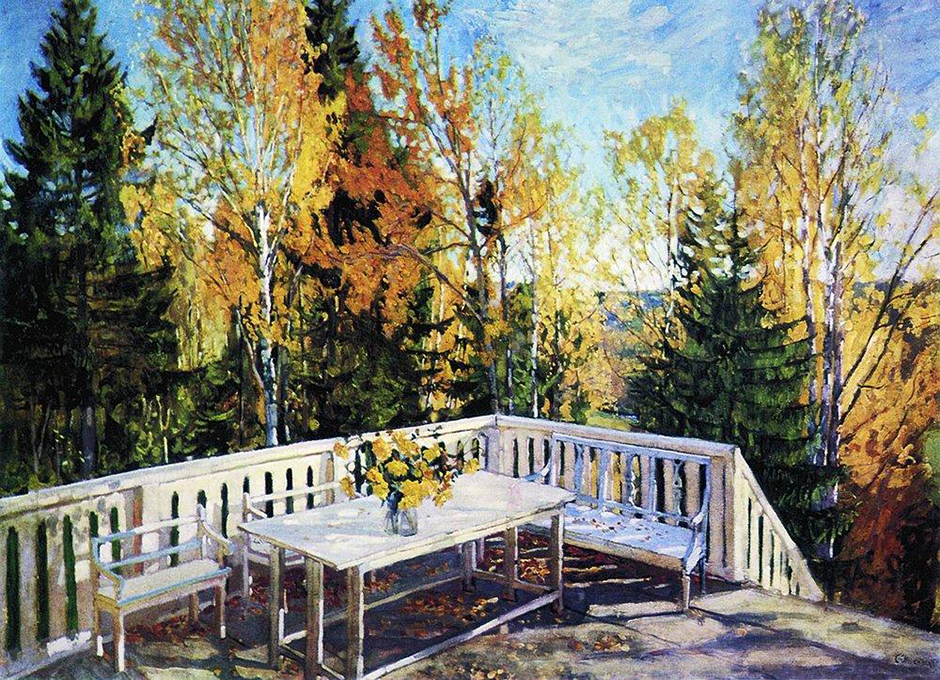 Stanislav Zhukovsky's output included not only landscapes, but also the external and internal ornamentations of gentry estates. In the painting «Autumn. Veranda» he successfully combined two favorite motifs. // Stanislav Zhukovsky «Autumn. Veranda», 1911
Stanislav Zhukovsky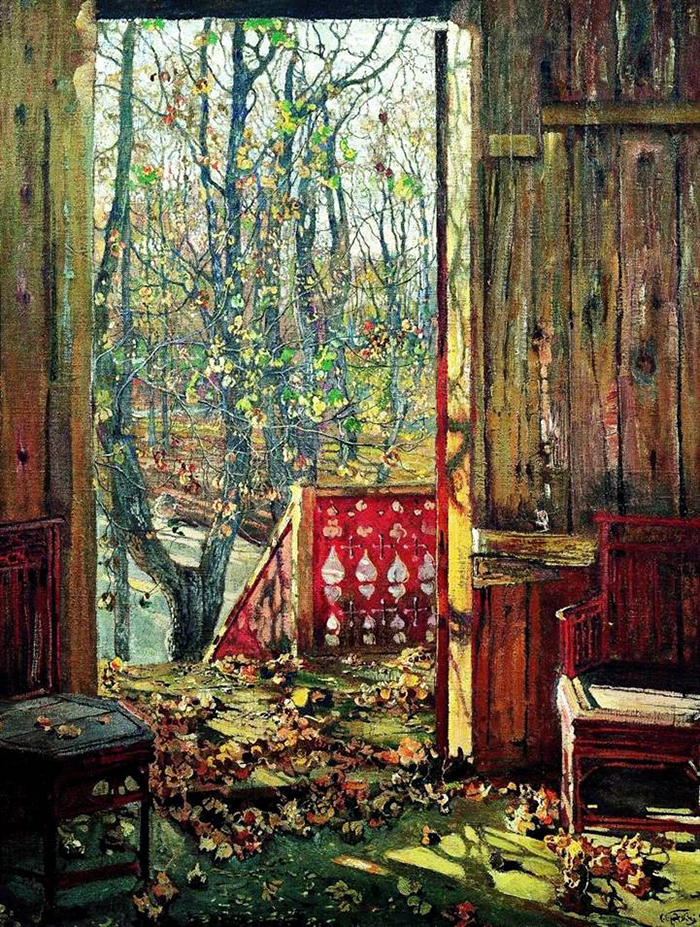 «Fallen Leaves» is one of the most famous works of Isaac Brodsky, yet landscapes for him were a rare occurrence. The bulk of the artist's pictures were portraits of Soviet leaders, especially Vladimir Lenin and Joseph Stalin. // Isaac Brodsky, «Fallen Leaves», 1913
Isaac Brodsky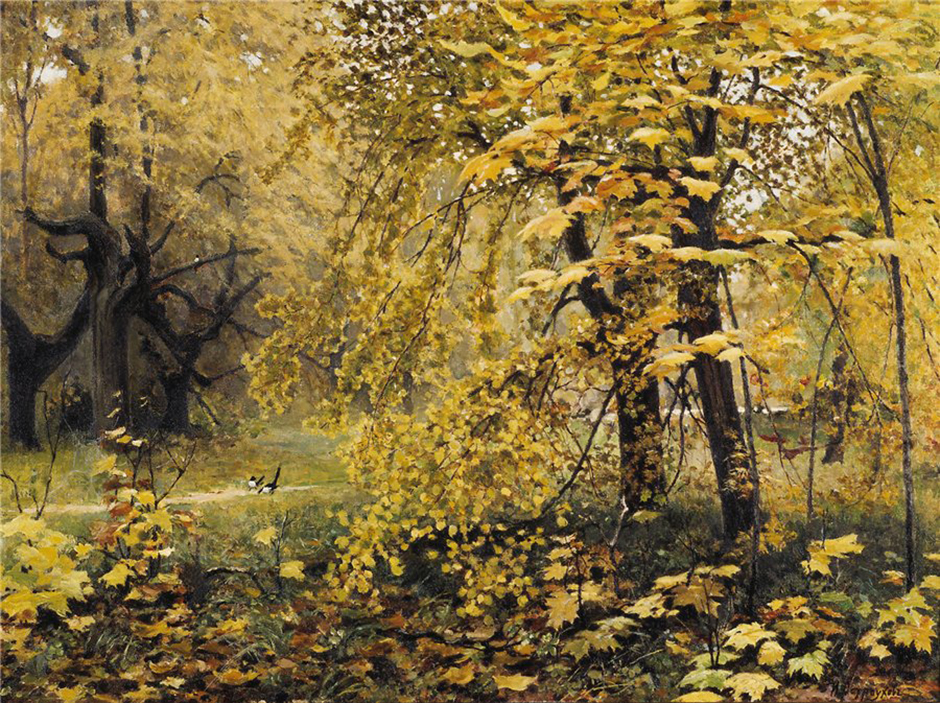 Ilya Ostroukhov's «Golden Autumn» was painted at Abramtsevo, an estate owned by Savva Mamontov. The locality was painted by many of the artists who formed the Abramtsevo Circle. // Ilya Ostroukhov, «Golden Autumn», 1886
Ilya Ostroukhov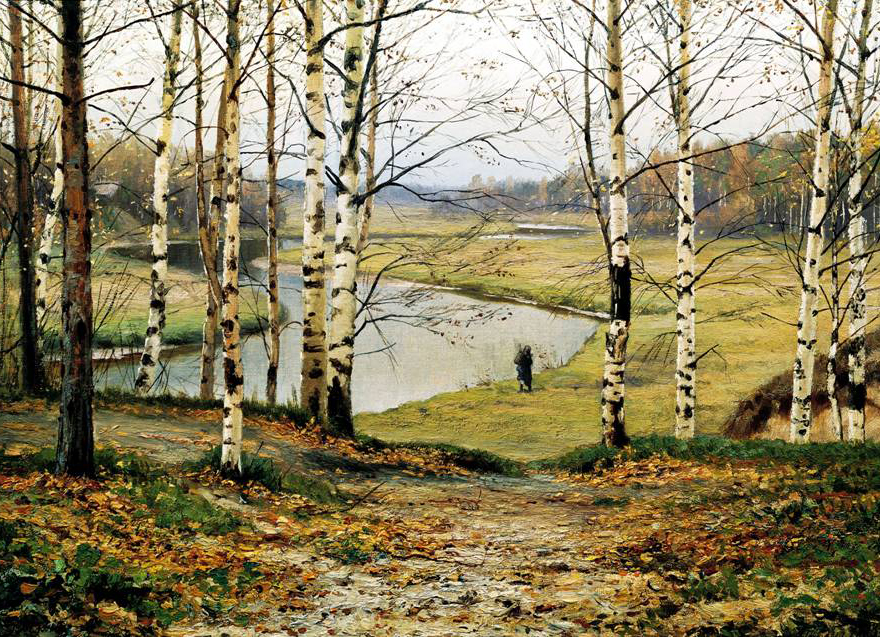 Autumn as depicted by Yefim Volkov is not a playful riot of colors: fallen leaves, cold weather, October is here. // Volkov Yefim «October», 1883
Volkov Yefim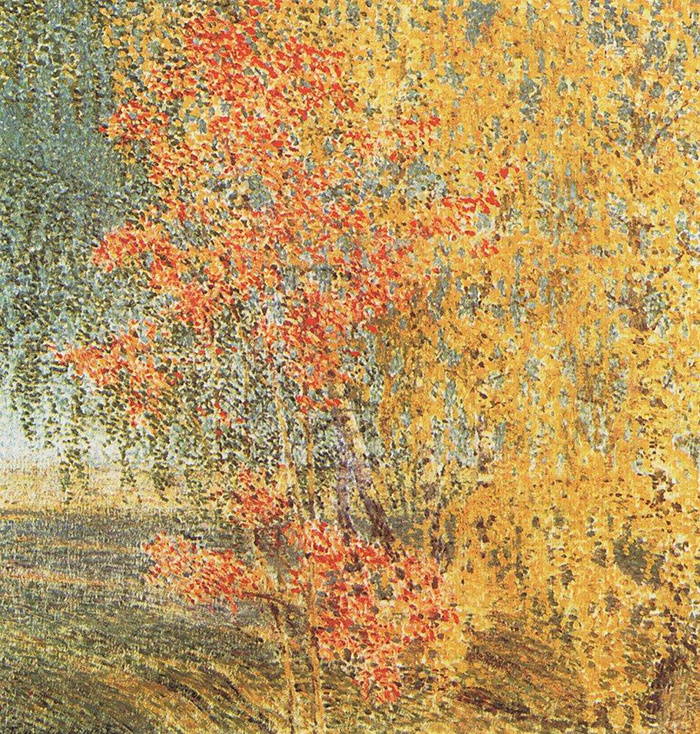 Russian autumn inspired not only realists, but also impressionists. The painting «Autumn. Rowan and Birch» shows the usual abundance of color, but is painted somewhat differently to more traditional landscapes. // Igor Grabar «Autumn. Rowan and Birch», 1924
Igor Grabar
If using any of Russia Beyond's content, partly or in full, always provide an active hyperlink to the original material.
Get the week's best stories straight to your inbox