Take aerial photos during a parachute jump? Yes, he can!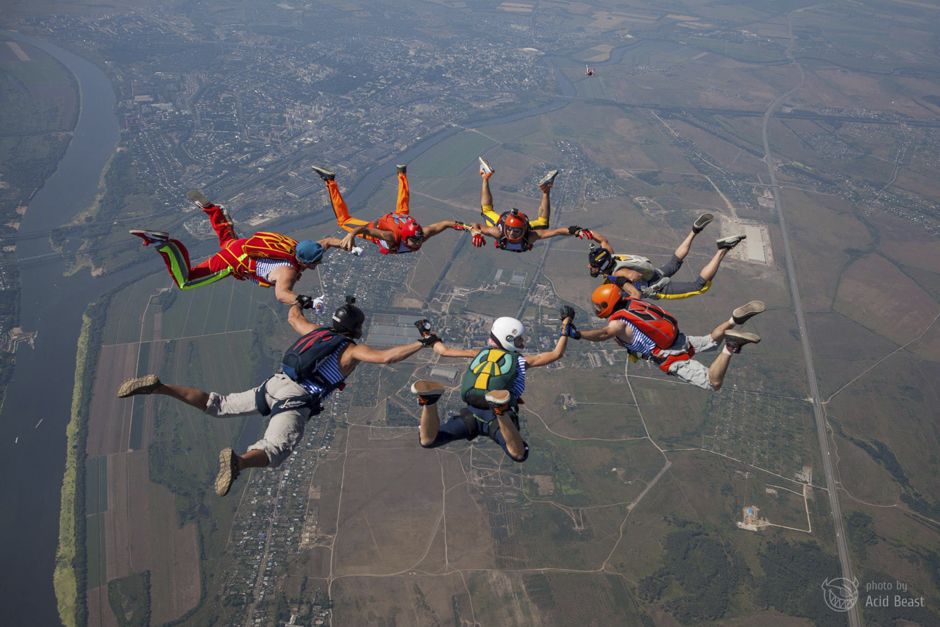 All the photos were taken at the Aerograd Kolomna Aero Club, 120 km from Moscow. Skydiving is the main activity at Aerograd Kolomna, which is the successor of Moscow's oldest aero club, Vodopiyanov DOSAAF [Volunteer Society for Cooperation with the Army, Aviation, and Fleet].
Dmitry Shlyopkin
Photographer Dmitry Shlyopkin successfully combines two hobbies: parachute-jumping and aerial photography. In this difficult enterprise he is helped by high-quality equipment and nerves of steel. What is his job description anyway: extreme photographer or photo-parachutist?