Instaweek: Unexpected Black Friday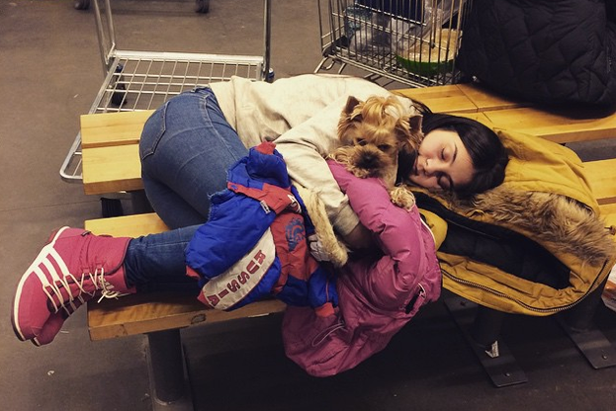 RBTH presents a news digest based on Instagram photos related to Russia
No sooner had Russians calmed down and stopped buying up tons of buckwheat than they were hit by a new wave of panic caused by rising prices and a euro exchange rate of 100 rubles... Russia has been in crisis mode for several months now. (Pictured: ruble cookies)
Grocery stores are seeing particular demand for imported products with a long shelf life, such as olive oil, tea and coffee, for which there are no domestic substitutes. "These supplies won't last long, but will do for starters," says a buyer in the checkout line armed with ten packets of Italian coffee.
IKEA has officially announced price rises in Russia. The mass hysteria is present here too, with people queuing for hours to buy things they don't even need, but are still affordable.
Besides the price hikes, Russians are starting to fear that their bank cards could be blocked. Rumors that Visa and MasterCard would stop working on the night of December 18 spread catastrophically quickly. The result: kilometers-long lines at banks to withdraw all money from accounts. That despite the fact that Sberbank of Russia officially stated that it had no plans to impose restrictions on cash withdrawals.
Outside the capital the situation was similar. Foreign currency was in short supply at exchange offices everywhere. Meanwhile, residents in Ulyanovsk, Krasnodar and Makhachkala stormed any ATM they could find, trying to withdraw rubles from their cards.
All rights reserved by Rossiyskaya Gazeta.