In Western Russia, amber is the new gold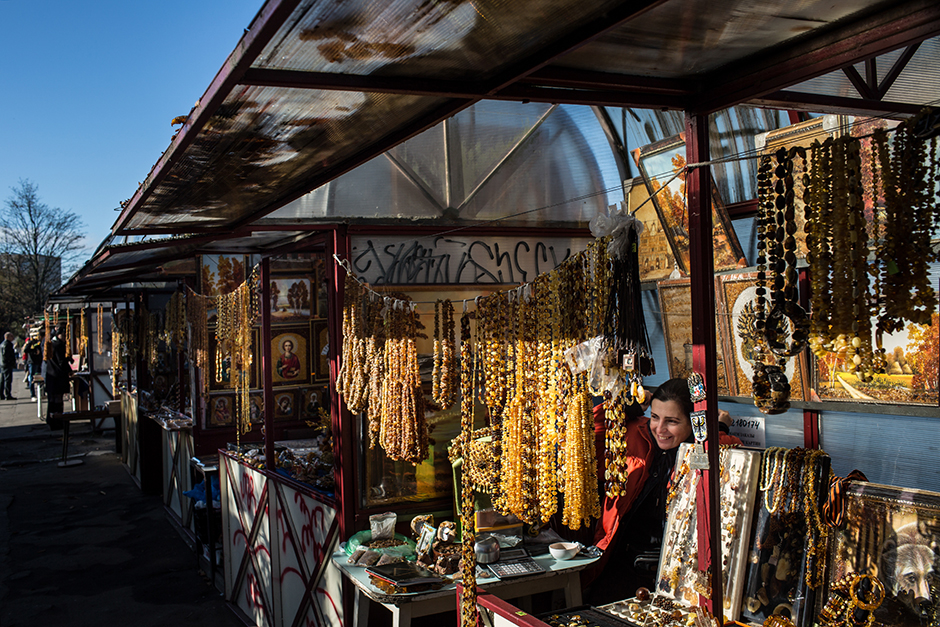 Kiosks with amber articles in central Kaliningrad, Russia. Amber craftsmen claim that because of massive exports to China they have almost no access to legally-mined amber.
Denis Sinyakov
The Primorskaya mine where the Amber Combine extracts up to 400 tons of amber a year in the town of Yantarny, Kaliningrad region, About 90% of the world's extractable amber is still located in that area.